VW vows more, faster development in China
chinadaily.com.cn | Updated: 2023-07-07 16:17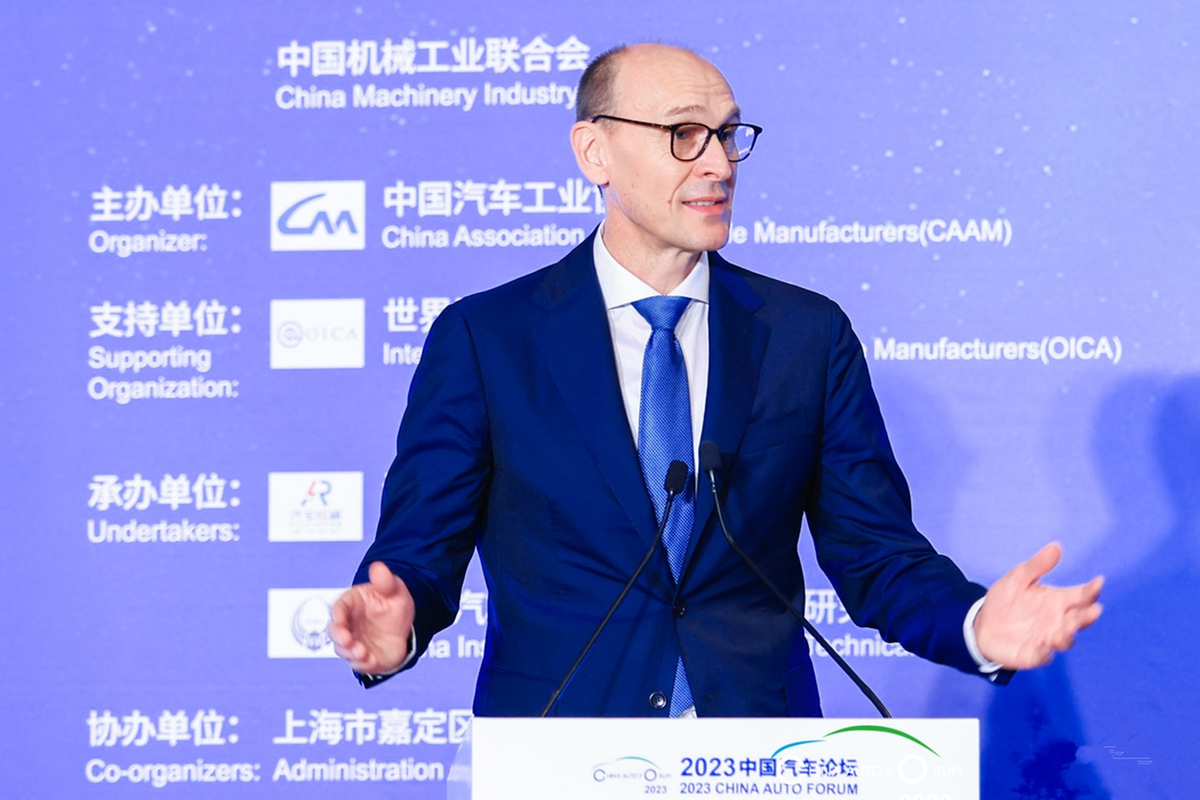 Volkswagen will develop more technology locally for the Chinese market, said a senior executive of the German car group.
"(We need to) make even better use of local innovative strength and respond more quickly to the needs of Chinese customers," said Ralf Brandstaetter, chairman and CEO of Volkswagen Group China, on Thursday.
Brandstaetter said the carmaker is rapidly expanding its local development capacities in China, the largest market for the German carmaker.
The Volkswagen Group China Technology Company, which focuses on the development of EVs and intelligent and connected vehicles, is the carmaker's largest development centre outside Germany.
Volkswagen's software unit, CARIAD, is also continuing to expand its capacities in China. By the end of the year, the number of its software experts will increase from 800 in 2022 to around 1,200, said Brandstaetter.
"China has become something of a fitness centre for us. We have to 'work out' harder and faster to keep up with the dynamics of the market," he said.
Volkswagen has also partnered with local Chinese companies.
It is working with Thundersoft to develop China-specific infotainment systems.
The carmaker has also inked a long-term cooperation with Horizon Robotics in terms of autonomous driving and chip design.
In terms of products, Brandstaetter said Volkswagen will accelerate its pace to roll out electric vehicles while making the most of its position in the gasoline vehicle market.
Its ID. series are among the most popular electric vehicles from international carmakers in the Chinese market, according to the China Passenger Car Association.
Brandstaetter said its new joint venture Volkswagen Anhui will start production in late 2023. Three new electric Audi vehicles will be locally in 2025 and 2026.
"By 2030, we want to expand the range of fully electric vehicles for the Group to at least 30 models," he said.
NEVs are estimated to rise to over 30 percent of total vehicle sales in China this year and go further to exceed 50 percent in 2025.
By 2030, 74 percent of new vehicle sales in the country will be NEVs, more than 55 percent will be fully electric, he said.
Volkswagen will also consolidate its position in the gasoline market.
The carmaker now has a market share of 20 percent in China's combustion engine vehicle market.
"In the coming years, we will continue to strengthen our product base with new models...by 2030, we will have launched a total of 17 new combustion models," he said.