Enrollment shifts at schools for pupils
By Ma Zhenhuan in Hangzhou | China Daily | Updated: 2023-07-10 09:11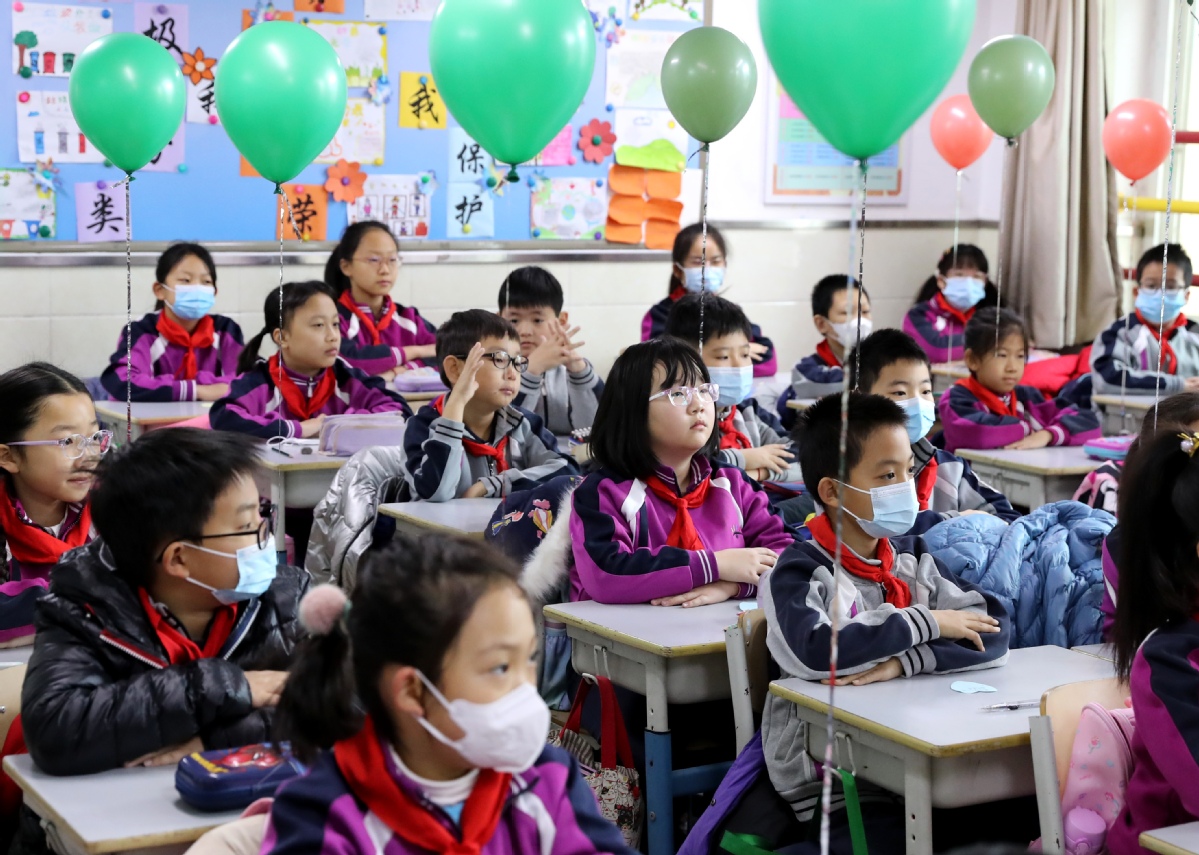 The upcoming school enrollment period will experience a peak at elementary schools, while kindergarten enrollment will decrease, data have shown.
Several cities — including Beijing, Hangzhou in Zhejiang province, Guangzhou in Guangdong province, and Qingdao in Shandong province — have issued alerts over elementary school enrollment.
In 2016, the national two-child policy was implemented, leading to a peak birthrate of 18.83 million babies that year, an increase of more than 2 million over the previous year and the highest figure in nearly 20 years. This wave has now reached elementary school age, complicating enrollment nationwide.
In Hangzhou, capital of Zhejiang, an estimated 150,000 students are expected to enroll in primary schools, up from around 125,000 last year.
Several popular public schools in Hangzhou have received more new registrations than their current capacity permits, while many schools have introduced stricter requirements in order to ease the pressure on admissions and enrollment quota allocations.
According to the Hangzhou Education Bureau, the increase in first-grade enrollment this year can be attributed to the impact of the 2016 policy. It stated that to cope with the situation, some schools have adopted measures to increase enrollment quotas to meet the overall growth in demand, but in some areas, enrollment shortages may still occur.
"Enrollment difficulties can be attributed to inaccurate predictions made by local educational authorities and other departments regarding changes to the birthrate and demand for educational resources," said Wang Jianmin, a professor at Beijing Normal University, adding that educational authorities should make more accurate predictions of changes to demand, and deal with the problem in a proactive manner.
In Qingdao, the number of first graders will peak at 168,000, 43,000 more than last year, Qingdao Broadcasting and Television Station reported on July 1.
Conversely, in 2020, the declining birthrate led to a decrease in newborns from 14.65 million to 12.02 million. This group has since reached preschool age.
According to a report released by the Ministry of Education on Wednesday, the number of pupils at kindergartens nationwide stood at 46.28 million last year — 1.78 million fewer than in 2021, representing a 3.7 percent decrease.
This has led to a respective decline in the number of kindergartens. Last year saw 5,610 close, leaving 289,200 kindergartens nationwide, a decrease of 1.9 percent, the report said.