Japan's Fukushima discharge plan 'selfish', Foreign Ministry says
By WANG QINGYUN | chinadaily.com.cn | Updated: 2023-07-10 21:04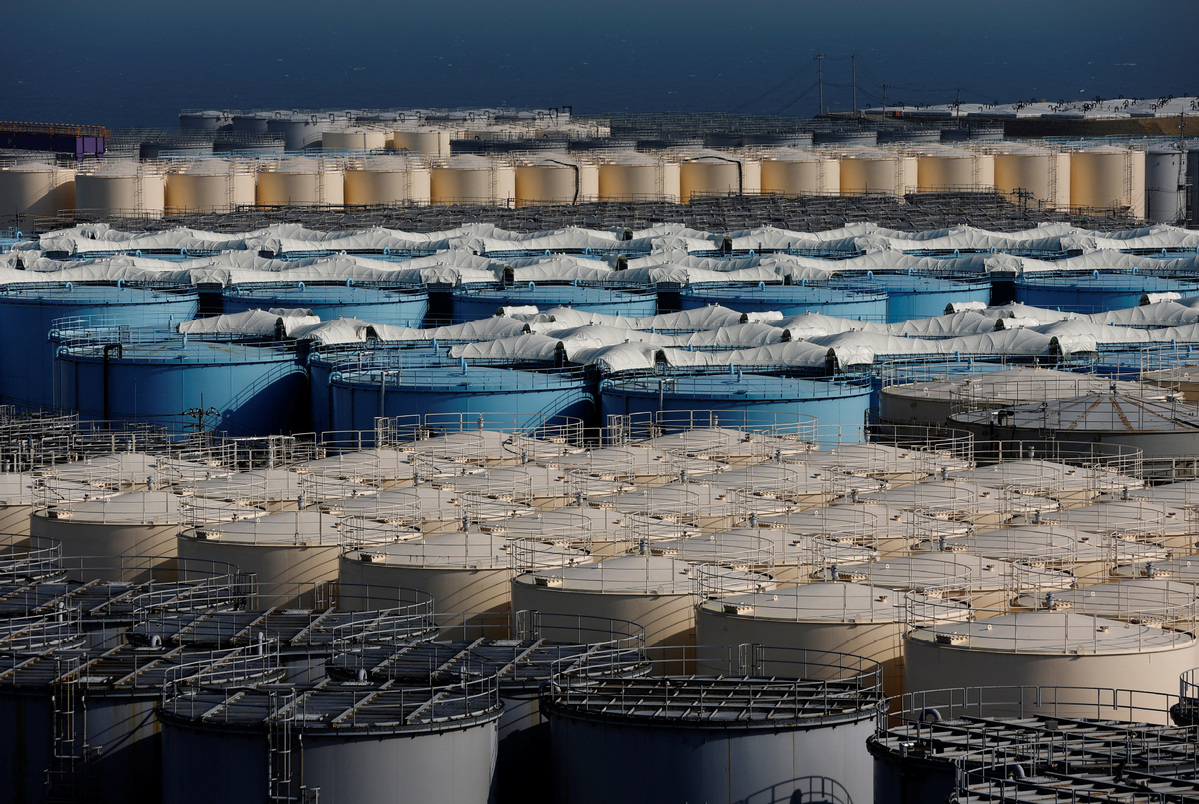 The Japanese government is being "selfish and irresponsible" for pushing ahead on the ocean discharge of nuclear-contaminated water in spite of strong opposition at both home and abroad, Foreign Ministry spokeswoman Mao Ning said on Monday.
Mao made the remarks at a news conference days after Japan's Nuclear Regulation Authority issued a certificate granting approval to Tokyo Electric Power Company facilities to discharge nuclear-contaminated water from Fukushima Daiichi nuclear power plant, which was destroyed by a tsunami more than a decade ago.
The issuance of the certificate came days after the International Atomic Energy Agency presented a comprehensive report to Japan approving of the discharge plan.
Kyodo News estimated the discharge will start in August, and quoted Japanese Prime Minister Fumio Kishida as saying there is no change to the schedule.
Japan hasn't addressed the world's concerns, including about the validity of its plan and the reliability of its facilities to treat nuclear-contaminated water, Mao said, adding the safety of the plan is widely in doubt.
The IAEA's report, which "has limitations and is one-sided", also fails to address the concerns, Mao said.
Noting the IAEA Director-General Rafael Grossi has more than once said the institution will not endorse Japan's ocean discharge, the spokeswoman urged Japan not to use the report as a green light for dumping.
The world is watching for what potential impact Japan's nuclear-contaminated water will have on the marine environment, food safety and human health, Mao said.
"Yet the Japanese government only cares when it can get rid of the trouble," Mao said. "It doesn't care about what efforts other countries will have to make, how many resources they need to invest and what risks they will bear to respond to the nuclear-contaminated water release."
Mao urged Japan to immediately stop its ocean discharge plan and treat the contaminated water in a responsible manner.
(END)