Heat kills 61,000 in Europe's hottest summer last year
China Daily Global | Updated: 2023-07-12 09:28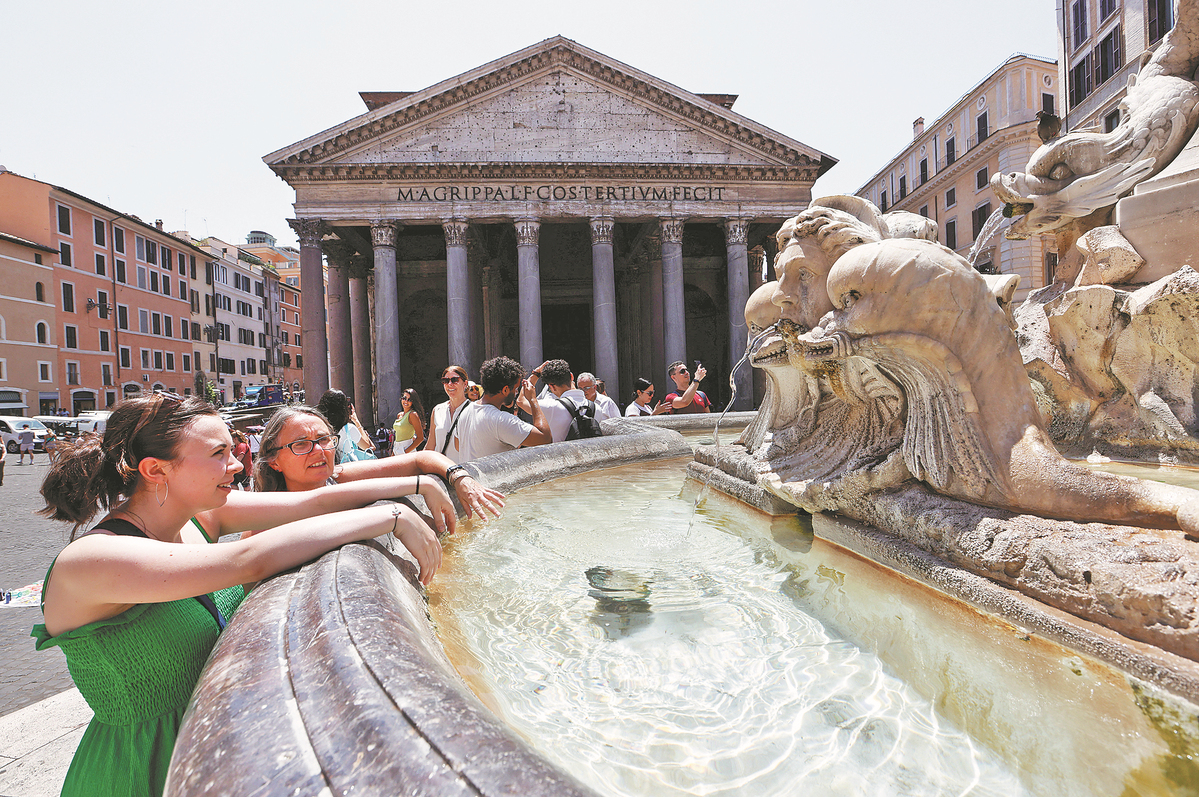 PARIS — More than 61,000 people died due to the heat during Europe's record-breaking summer last year, a study said on Monday, which called for more to be done to protect against even deadlier heat waves expected in the coming years.
The world's fastest-warming continent experienced its hottest summer on record last year, as countries were hit by blistering heat waves, crop-withering droughts and devastating wildfires.
The European Union's statistics agency Eurostat had reported an unusually high number of deaths over the summer, but the amount directly linked to the heat had not been previously quantified.
A team of researchers looked at data on temperature and mortality from 2015 to 2022 for 823 regions across 35 European countries, covering a total of 543 million people.
The researchers from the Barcelona Institute for Global Health and France's health research institute Inserm used models to predict the deaths attributable to temperature for each region in every week of 2022's summer.
They estimated that 61,672 deaths were linked to the heat between May 30 and Sept 4 last year, according to the study published in the journal Nature Medicine.
A particularly intense heat wave in the week of July 18-24 caused more than 11,600 deaths, the study said.
"It is a very high number of deaths," Hicham Achebak, an Inserm researcher and study co-author, told Agence France-Presse.
"We knew the effect of heat on mortality after 2003, but with this analysis, we see that there is still a lot of work that needs to be done to protect the population."
More than 70,000 excess deaths were recorded in 2003 during one of the worst heat waves in European history.
Last year, France recorded the biggest rise in heat compared to its previous summer average, with a jump of 2.43 C, the study said.
Italy had the highest death toll linked to the heat with 18,010, followed by Spain with 11,324 and Germany with 8,173.
Previous research has shown that Europe is warming at twice the global average.
While the world has warmed an average of nearly 1.2 C since the mid-1800s, Europe was around 2.3 C hotter last year than preindustrial times.
Experts from the World Meteorological Organization warned that the temperature is expected to rise further because of the developing El Nino weather pattern.
Addressing a news conference in Geneva on Monday, the experts' panel said the first week of July has seen the earth's daily average temperature reach a new high.
Zheng Wanyin in London contributed to this story.
Agencies via Xinhua