Major flooding hits Northeast US
By MINGMEI LI in New York | China Daily Global | Updated: 2023-07-12 10:31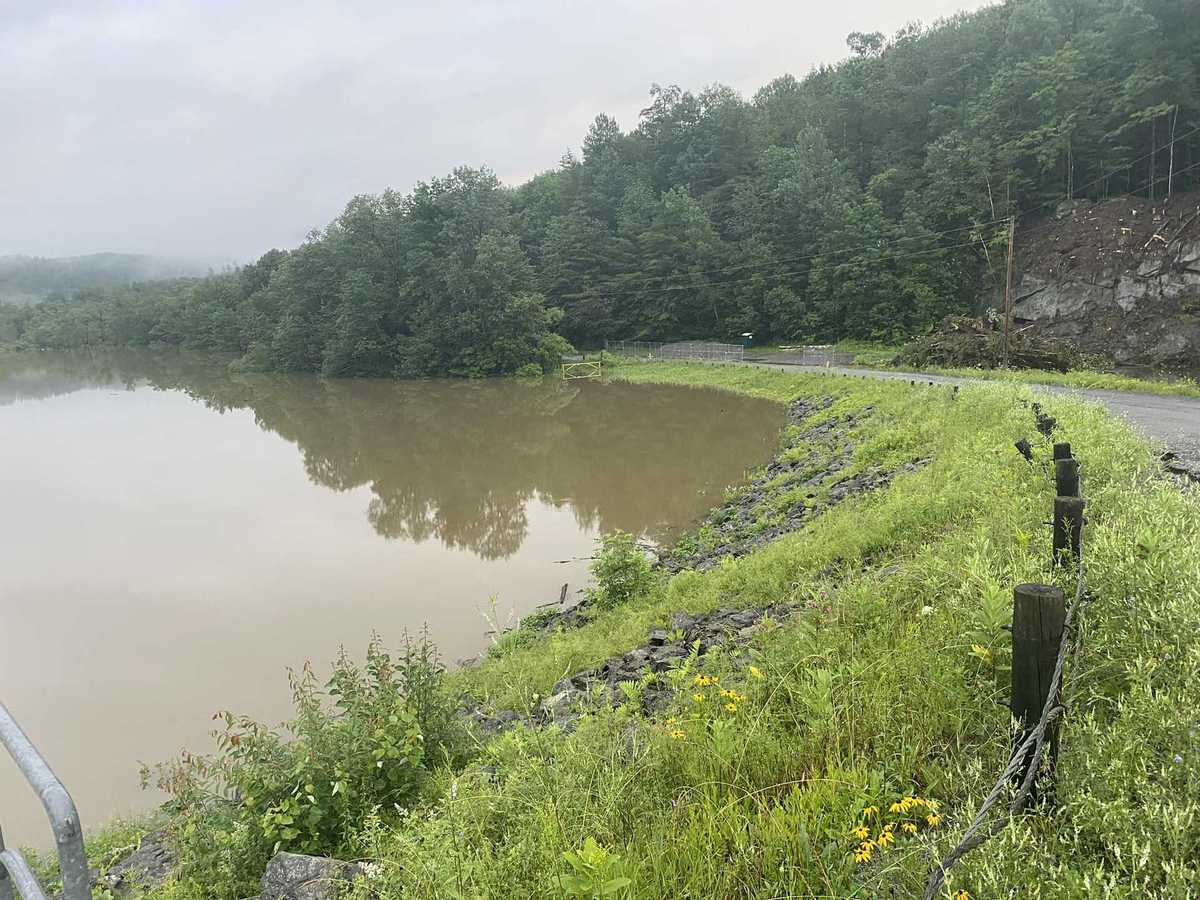 Catastrophic flooding caused by torrential rainfall over the last two days has hit the Northeast US, engulfing areas in New York's Hudson Valley and flooding Vermont's capital city of Montpelier.
Officials in Montpelier lifted an emergency order on Tuesday that had closed downtown Montpelier as they monitored the level in a nearby dam that threatened to spill over into the city.
Slow-moving storms inundated western New England and parts of upstate New York with floodwater on Sunday and Monday, forcing hundreds to evacuate their homes and stranding motorists on a closed Vermont interstate overnight. The rain moved out of the Northeast on Tuesday.
Rescuers sought to reach people stranded in remote mountain towns across the Green Mountain state. At least 117 people had been rescued from flooded cars and homes by noon on Tuesday, Vermont officials said, but no deaths were reported.
New York state reported one death on Sunday in Orange County, north of New York City. Rescue teams found the body of a woman in her 30s who drowned after being swept away while trying to evacuate her house, according to The Associated Press.
Communities across the Hudson Valley region in New York state were dealing with damage to roads, bridges, rail lines and private property.
"The amount of water is extraordinary, and it's still a very dangerous situation," Governor Kathy Hochul said. She declared a state of emergency for Ontario and Orange counties.
In Vermont, some people couldn't be reached by boat, and authorities said that helicopters were sent to airlift stranded residents from floodwaters.
"The devastation and flooding we're experiencing across Vermont is historic and catastrophic," Governor Phil Scott said at a news conference.
"I think everyone's in shock," said Susan Calza, a longtime Montpelier resident who owns a small art gallery on Main Street. She gathered with other residents on Tuesday morning at the edges of the flood zone. "Look at all these faces — no one's talking, '' she told The New York Times.
President Joe Biden declared a state of emergency for Vermont early on Tuesday, unlocking federal resources and disaster assistance.
The Winooski River running through Montpelier surpassed the levels it had reached in August 2011 as Tropical Storm Irene hit the state, reaching 21.35 feet — the second-highest on record.
Authorities in Vermont said local, state and federal level first responders had conducted 117 rescues so far by using boats and helicopters. However, some areas remained too dangerous for boat rescues.
Out-of-state rescue crews and state troopers were also participating in the rescue operation. Shelters were opened across Vermont state for displaced residents.
At least 9 inches of rain fell in Montpelier. City officials said the flooding may have compromised the city's drinking water. They issued a boil-water notice for the city's 8,000 residents. Officials said the nearby Wrightsville Dam was in danger of overflowing and releasing more water into the city and threatening evacuation routes.
Even though the rain had stopped Tuesday, and the sun came out, prior heavy rains still caused several rivers and streams to spill over, causing floodwater to rise.
Other cities, including Barre, Ludlow, Londonderry, Andover and surrounding towns, were hit hard by the storm, said Jennifer Morrison, commissioner of the Department of Public Safety.
"This is going to be a very long-term search-and-rescue operation," said Michael Cannon, program manager for the state's urban search and rescue team. "I expect this to take at least several days if not longer."
The National Weather Service extended flash flood warnings into Connecticut, Massachusetts and New Jersey, warning that some areas could get as much as 5 inches (12 centimeters) of rain.
Officials warned that floodwaters could be slow to recede and have the potential to rise again. As more rain comes in later this week, the Northeast areas still face the next round of potential flooding and damage.
Agencies contributed to this story.