Embassy: China is a partner, not a rival to Germany
By XING YI in London | chinadaily.com.cn | Updated: 2023-07-14 00:28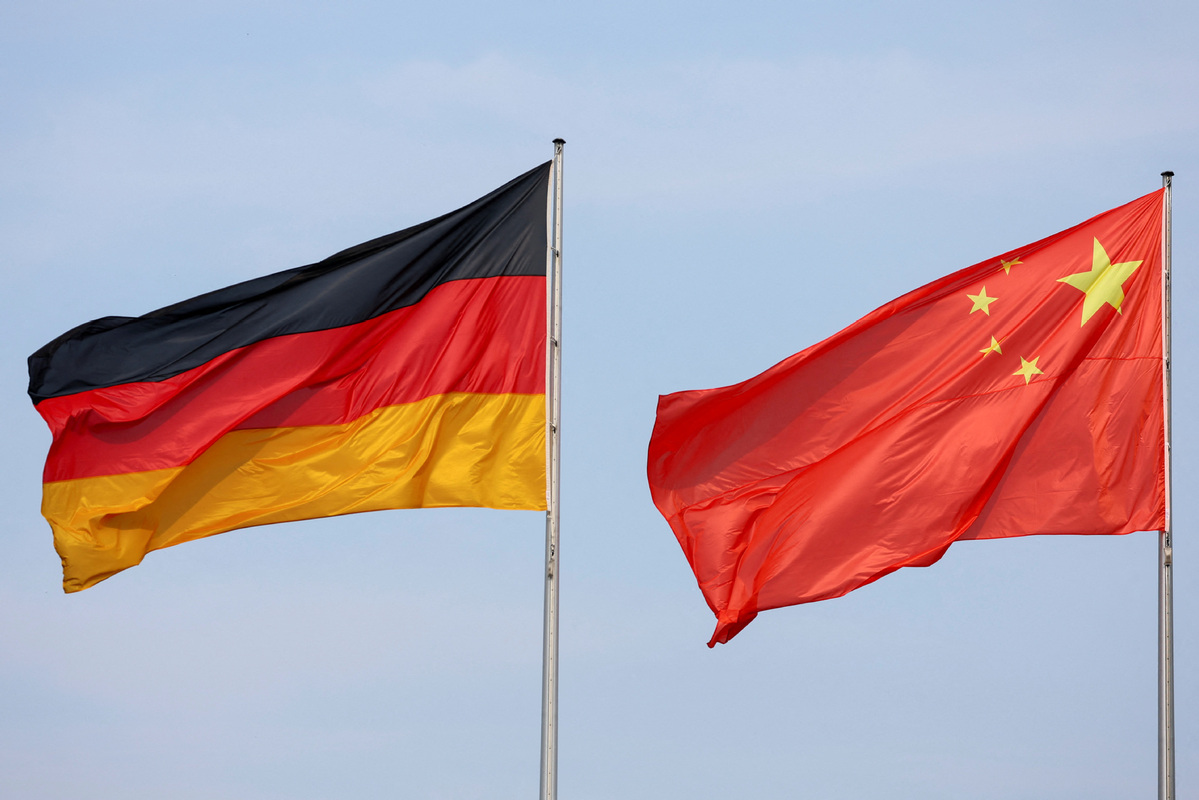 China's Embassy in Germany on Thursday responded to an assertive China strategy paper issued by the German government, urging Berlin to view China's development rationally, comprehensively and objectively.
"Many of the challenges and problems that Germany is currently facing are not caused by China. China is a partner, not a rival, of Germany in dealing with challenges," the embassy said in a statement on its website.
It said viewing China as a competitor and institutional rival is not in line with the facts, nor the common interests of the two countries.
"To form strategies towards China oriented by ideology will only aggravate misunderstanding and miscalculation, and jeopardize cooperation and mutual trust between the two sides," the statement said.
The 64-page strategy paper said Germany wanted to ensure that economic cooperation with China "becomes fairer, more sustainable and more reciprocal".
"China is Germany's largest single trading partner, but whereas China's dependency on Europe is constantly declining, Germany's dependency on China has taken on greater significance in recent years," it said, adding that German export guarantees will be checked against risks of sensitive technology transfers and whether they strengthen dependencies.
The strategy paper said Germany will further develop a list of goods subject to export controls in light of new technology developments, such as in cyber security and surveillance, among others.
In response to that, the Chinese embassy stressed that bilateral cooperation in various fields such as economy and trade is mutually beneficial, pragmatic and complementary.
The statement by the embassy pointed out that the biggest risk to global stability and economic recovery at present is "advocating confrontation and decoupling, as well as the pan-securitization and politicization of normal cooperation".
China has always attached great importance to the development of its relations with Germany, and is willing to work with the German side to implement the results of the seventh round of China-Germany governmental consultations, said the embassy.
However, the development of bilateral relations must uphold the basic principles of mutual respect and equality, it added.
"China firmly opposes the use of issues related to Taiwan, Xinjiang, Hong Kong, the South China Sea and human rights to interfere with China's internal affairs, distort and discredit China, and even undermine China's core interests," it warned.