Developing a new lease of life
By Zhang Kun | China Daily Global | Updated: 2023-07-14 08:42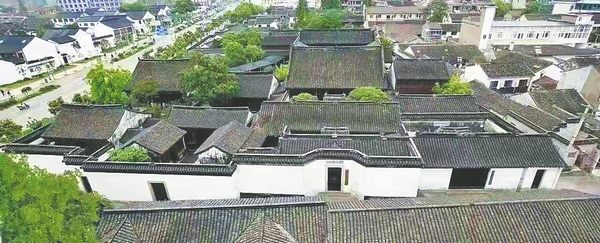 Ancient city is reaping the benefits of long-term regeneration projects, which target historical neighborhoods and dormant industrial sites, Zhang Kun reports in Changshu, Jiangsu.
Changshu, an ancient city with a history of more than 1,700 years, is taking innovative measures to inject new life into its old town.
Located in the south of Jiangsu province, in 1986, Changshu was among the first cities in China to win the title of "a renowned historical city of China". In 1983, archaeologists uncovered a prehistoric site that showed signs of human activity, including agriculture, which was evidenced by the discovery of carbonated rice grains. The site was proved to be part of the ancient Chinese Songze Culture dating back 5,800-5,300 years. Over the course of millennia, Changshu developed a glorious culture, especially well-known for guqin, a plucked string instrument favored by Chinese literati.
Today, the city still has residential communities of vintage buildings dating back to the early 1900s. While they contribute to the unique urban landscape of the city, many are in poor condition, without modern plumbing or gas fittings, and have long been in a state of disrepair. The protection, restoration and renewal of these historical buildings have been a key issue for the city's administrators.