BRI injects impetus into global economy
By WANG QINGYUN | CHINA DAILY | Updated: 2023-07-15 07:08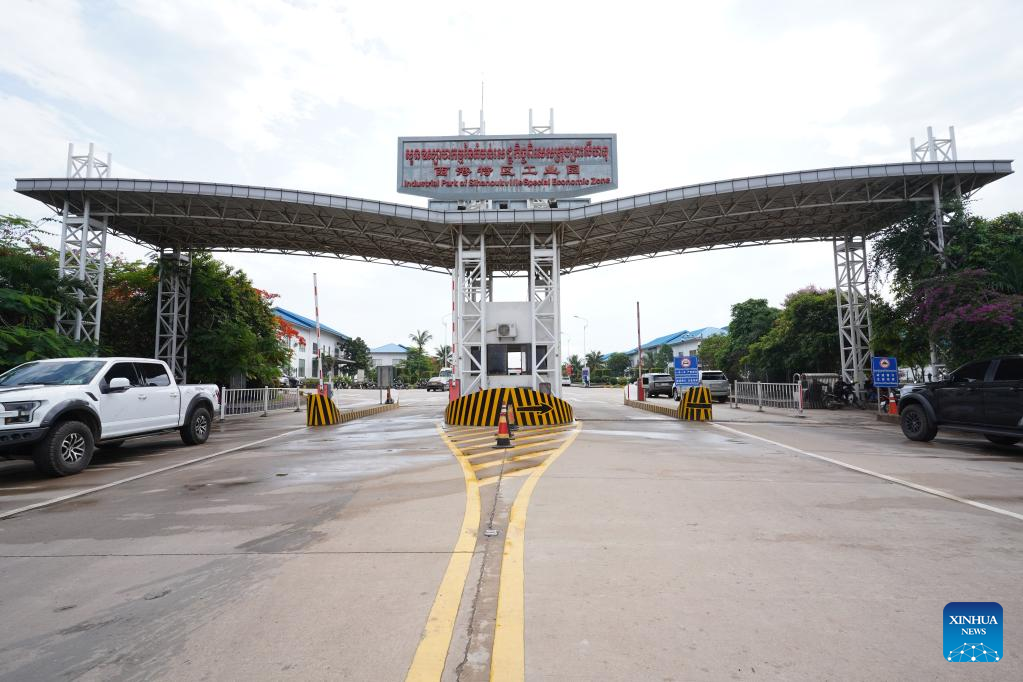 Analysts confident of vigorous growth driven by China-proposed initiative
The Belt and Road Initiative has made significant contributions to global economic recovery through the promotion of infrastructure interconnectivity, analysts said, expressing confidence in the initiative's vigorous development in the future.
The analysts, also members of the Advisory Council of the Belt and Road Forum for International Cooperation, made the remarks after attending a council meeting in Beijing to exchange views on BRI construction this week.
China also plans to host the third Belt and Road Forum for International Cooperation this year, which marks the 10th anniversary of the initiative.
Douglas Flint, former HSBC chairman, said the anniversary is a good opportunity to look back on the development of the China-launched initiative and review what the world has benefited from it over the past decade.
He said the initiative is "one of the biggest, if not the biggest, facilitators" of the achievement of the United Nations Sustainable Development Goals, and has an "incredibly positive" impact on regional and world development.
Flint said it is "very narrow" to simply focus on issues such as how much BRI infrastructure projects are going to cost, who is going to finance them, and how long it will take for them to be completed.
Instead, one should be aware of the long-term assets they will offer, which include greater trade flows, more active people-to-people exchanges and more technology transfers made possible by the construction of decent infrastructure.
"What's been done around and through the projects … is as important as the actual ports, airports, roads or bridges," he said.
More than 3,000 cooperation projects have taken place under the BRI, creating 420,000 jobs and lifting nearly 40 million people out of poverty, according to official statistics.
The latest examples of projects are the China-Laos Railway, which began operation of international passenger trains in April, and the Jakarta-Bandung High-speed Railway, which is expected to start operating in August, according to Indonesian media.
Outstanding success
Kishore Mahbubani, former dean of the Lee Kuan Yew School of Public Policy at the National University of Singapore, said the initiative has been "an outstanding success" by making infrastructure projects happen in many different countries with different cultures, and governance systems.
China has been generous in sharing its capital, talent and technology to help other developing countries build these projects, many of which have improved the well-being of people, he said.
Investment in infrastructure is "one of the best ways to boost economic growth", Mahbubani said, adding that the fact that more than 150 countries have signed Belt and Road cooperation documents shows "there's a tremendous demand for more investment".
Such solid demand will continue to serve as good momentum for the initiative, Mahbubani said.
Speaking of Western media's accusations that the initiative's projects pose as "debt traps", Mahbubani said the accusations are "unfair" and show the West's "arrogance" and "prejudice" against the BRI.
Some independent think tanks and scholars have published analyses showing that such accusations are not true, Mahbubani said.
The accusations are "also very insulting" to developing countries, many of which have participated in the initiative, he said. "(The countries) know what they are doing. They know what is good for them. And I think they should be allowed to make their own decisions," he added.
Besides traditional infrastructure projects, China has also focused on exploring new areas for BRI cooperation, including health, green development, and the digital industry.
Mari Elka Pangestu, former managing director of development policy and partnerships at the World Bank, stressed the importance of BRI cooperation on environmental protection. She hopes more resources will be allocated to help developing countries address relevant issues, especially climate change.
wangqingyun@chinadaily.com.cn