Climate oasis requires actions by US
By Liu Yuanling | chinadaily.com.cn | Updated: 2023-07-17 14:59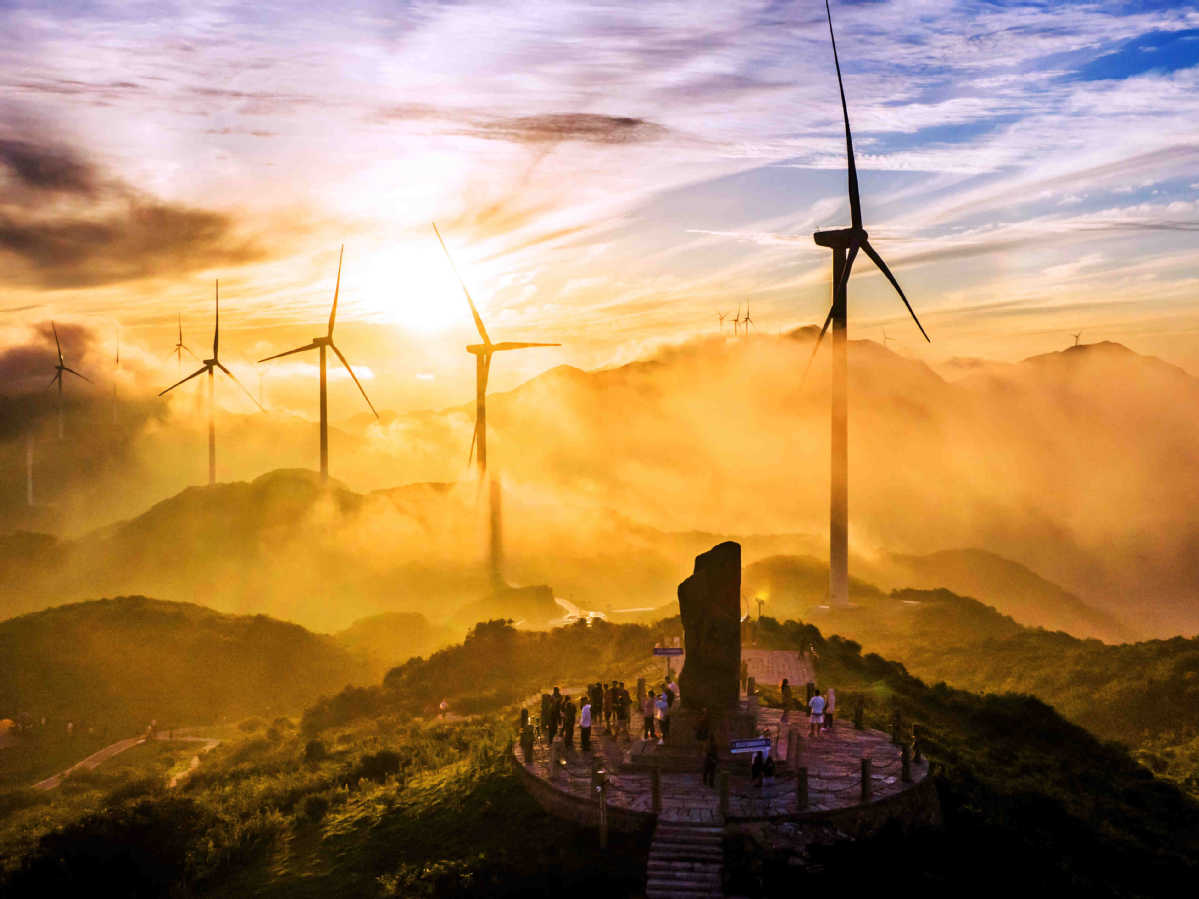 US Special Presidential Envoy for Climate John Kerry is on a three-day visit to China from Sunday during which he will meet with high-level officials, including China's Special Climate Envoy Xie Zhenhua .
Kerry's visit to China signals the resumption of Sino-US climate diplomacy after 11 months. The importance of US-China cooperation in the fight against climate change cannot be overemphasized. Last year's extreme weather events, including extreme heat, and the extreme heat China is experiencing since the beginning of this summer, have made us feel the devastating impact of global warming. On July 10, World Meteorological Organization scientists said preliminary data showed that the week beginning July 3 was the hottest on record, and that global temperatures were expected to rise further with the effects of El Niño becoming more pronounced.
That China and the United States have decided to resume cooperation to tackle the climate crisis is good for the global fight against climate change. Indeed, both countries are committed to reducing their carbon emissions as part of their contribution to the global fight against climate change.
The US and China are the two largest economies and the largest carbon emitters, but they are also the biggest investors in clean energy. As such, their policies have a huge impact on whether the world will avert the worst consequences of global warming. But geopolitical conflicts are restricting the healthy development of Sino-US climate diplomacy.
So what should we expect from Kerry's visit to China? Three factors deserve special attention: high sense of responsibility, stable communication, and genuine cooperation.
First, the resumption of climate dialogue reflects the high sense of responsibility of the two sides, both to strengthen bilateral climate diplomacy and improve global climate governance.
Since the Biden administration came to power, Kerry and Xie have held many meetings, including their talks in Shanghai in April 2021 and their meeting in Tianjin in September of the same year, which shows they have been making greater efforts to strengthen bilateral climate diplomacy.
Second, the channels for bilateral high-level climate exchanges should be stable and smooth, so that bilateral climate dialogue can continue. This is Kerry's third trip to China as US special presidential climate envoy, and it comes on the heels of the visits by US Secretary of State Antony Blinken and Treasury Secretary Janet Yellen. And like the visits of Blinken and Yellen, Kerry's visit is also aimed at stabilizing Sino-US relations.
Hopefully, Kerry's meetings with Chinese officials will signal a new beginning in the China-US climate diplomacy, and bolster cooperation in the fight against climate change.
The US-China climate dialogue gains added importance in light of the 28th UN Climate Change Conference (COP28), to be held the United Arab Emirates in November.
As a matter of fact, Kerry's visit to China is an important part of the recent Sino-US "re-engagement" process, which indicates the conditions for holding high-level dialogue between Beijing and Washington are improving. And by holding regular dialogue on climate, China and the US can help improve global climate governance.
And third, genuine and concrete climate cooperation between two sides are important. In fact, Kerry has said that, "We need genuine cooperation, China and the United States are the two largest economies in the world and we're also the two largest emitters. It's clear that we have a special responsibility to find common ground."
But it's also essential that cooperation is not only limited to communication (although this is very important), but also to extends to other issues, such as resuming dialogue on reducing methane (China already announced in 2021 its commitment to curb methane emissions), and multi-level and multi-track academic exchanges, especially working together to educate the public about the severity of the climate crisis.
Yet it is important to keep in mind the remarks of State Councilor and Foreign Minister Wang Yi that the United States hopes climate change cooperation will become an oasis in Sino-US relations, but the oasis is surrounded by deserts, and sooner or later it will be desertified. Wang's remarks reflects the dilemma US-China climate diplomacy faces and prompts us to find new ways to strengthen climate cooperation.
Sino-US cooperation on climate change cannot be separated from overall Sino-US relations. The different factors that could lead to the "desertification" or "greening" of Sino-US climate diplomacy have always existed, whether they would eventually create an "oasis" or "desertify" the green space depends on whether the two sides are ready to meet each other halfway.
In pursuit of the "oasis", we hope the two sides will engage in pragmatic cooperation, thereby adding new vitality to overall bilateral relations. China-US climate cooperation will gain in strength and become more dynamic if more and more people from different industries and sectors of society of the two countries attach greater importance to jointly addressing the climate crisis.
The author is a research fellow at the Institute of American Studies, Chinese Academy of Social Sciences.
The views don't necessarily represent those of China Daily.
If you have a specific expertise, or would like to share your thought about our stories, then send us your writings at opinion@chinadaily.com.cn, and comment@chinadaily.com.cn.