Typhoon Talim makes landfall in China's Guangdong
Xinhua | Updated: 2023-07-18 08:55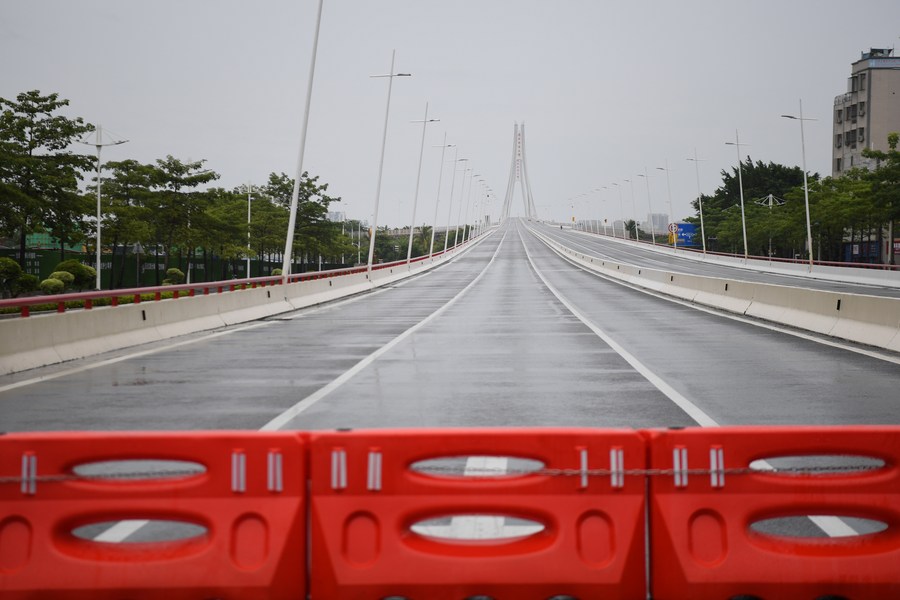 South China prepares for Typhoon Talim

Trains stop service in advance of typhoon

GUANGZHOU -- Typhoon Talim, the fourth typhoon this year, made landfall in the coastal area of South China's Guangdong province on Monday night, according to the National Meteorological Center.
Nearly 230,000 people in Guangdong had been evacuated to safety as of 5 p.m. Monday as the province braced for the typhoon. Local authorities have ordered the closure of 68 coastal tourist destinations, called back 2,702 fishing vessels and ordered 8,262 fish-farming workers to be evacuated ashore.
The NMC said the typhoon is expected to move to the Beibu Gulf in the South China Sea, and may make a second landfall in the coastal area of Guangxi Zhuang autonomous region on Tuesday morning.
China's transport authorities said Monday that they have deployed rescue forces in response to the typhoon.
Eleven rescue vessels, five helicopters, 46 salvage ships and eight emergency rescue teams are standing by, according to the rescue and salvage bureau of the Ministry of Transport.