How ancient Chinese clothes helped beat the summer heat
chinadaily.com.cn | Updated: 2023-07-18 16:56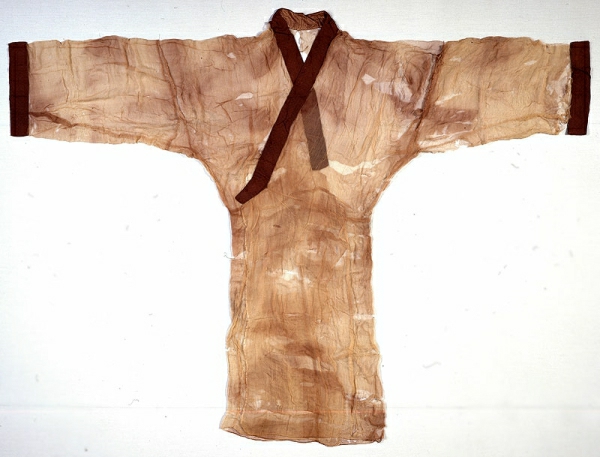 As the scorching days of summer descend upon China, modern people tend to embrace clothing characterized by lightness and thinness. But this is not as new a trend as one might think. Unlike the elaborate attire often depicted in TV series, ancient Chinese wore clothing that was lighter and thinner than modern imaginations can fathom.
Ancient stories vividly portray the lightweight clothing worn during summer. One tale recounts an encounter in the Tang Dynasty (618-907) where an Arabian merchant came across an official donning a gauzy garment. Astonishingly, the merchant could discern a mole on the official's chest through five layers of clothing.
If imagination is too taxing, let us explore some examples of summer clothing from ancient China.

Sha Gown
A sha (plain gauze) gown was unearthed from Han Tomb No.1 at Mawangdui in Changsha, Hunan province, in 1972. It is the earliest, most well-preserved, most exquisite and thinnest dress in the world. The plain gown, "thin as a cicada wing" and "light as smoke", weighs 49 grams. It is only 25g with the sleeve openings and collar removed and can be folded into a matchbox. This piece represents the highest level of early Han in silk reeling and fabric manufacture.