Putin to attend BRICS summit via video link: Kremlin
Xinhua | Updated: 2023-07-20 00:42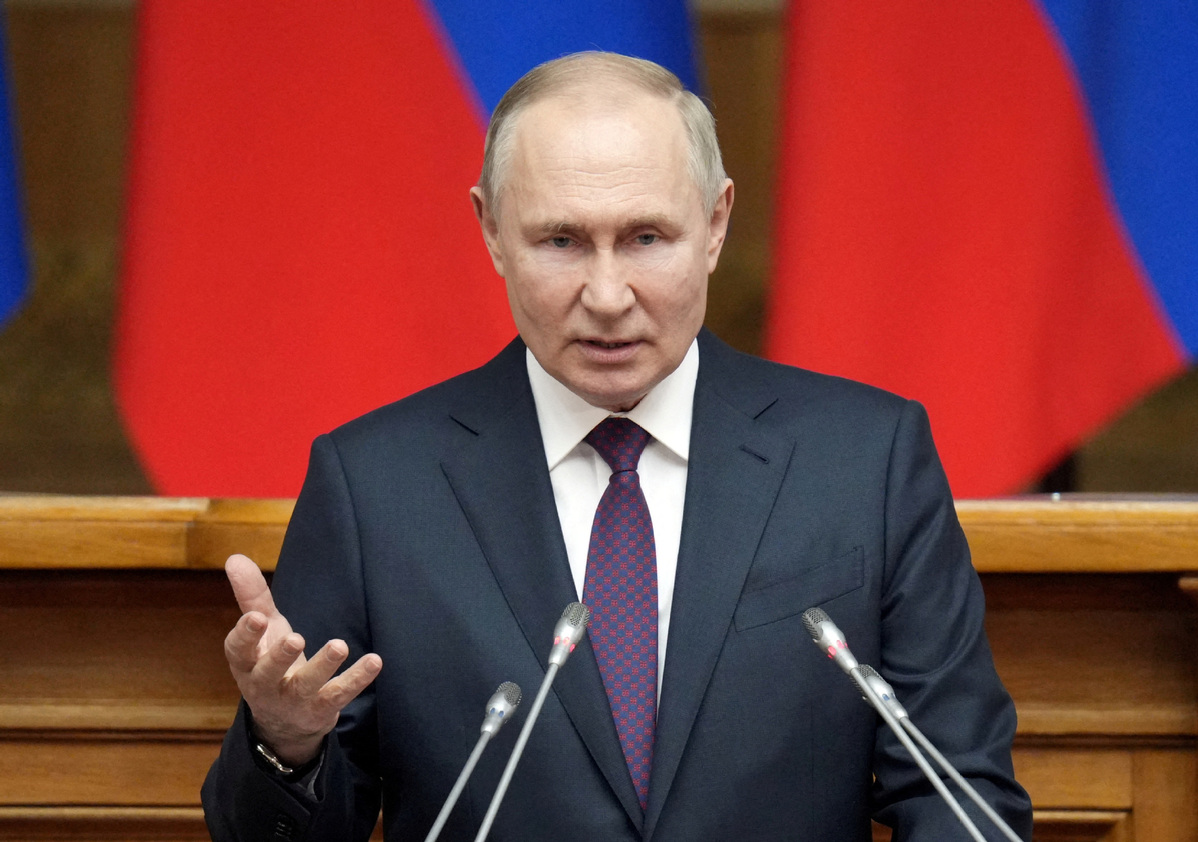 MOSCOW - Russian President Vladimir Putin will take part in the upcoming BRICS summit via video link, Kremlin Spokesman Dmitry Peskov said Wednesday.
"President Putin has decided to participate in the BRICS summit in the format of a video conference call," Peskov said, adding that the Russian leader intends to fully participate in the event.
Russian Foreign Minister Sergei Lavrov will attend the summit in person, Peskov said.
The 15th BRICS Summit will take place in Johannesburg from Aug 22 to 24, with the theme of "BRICS and Africa: Partnership for Mutually Accelerated Growth, Sustainable Development and Inclusive Multilateralism."