Village Super should be the goal
By DONG WUZHI | China Daily | Updated: 2023-07-22 09:45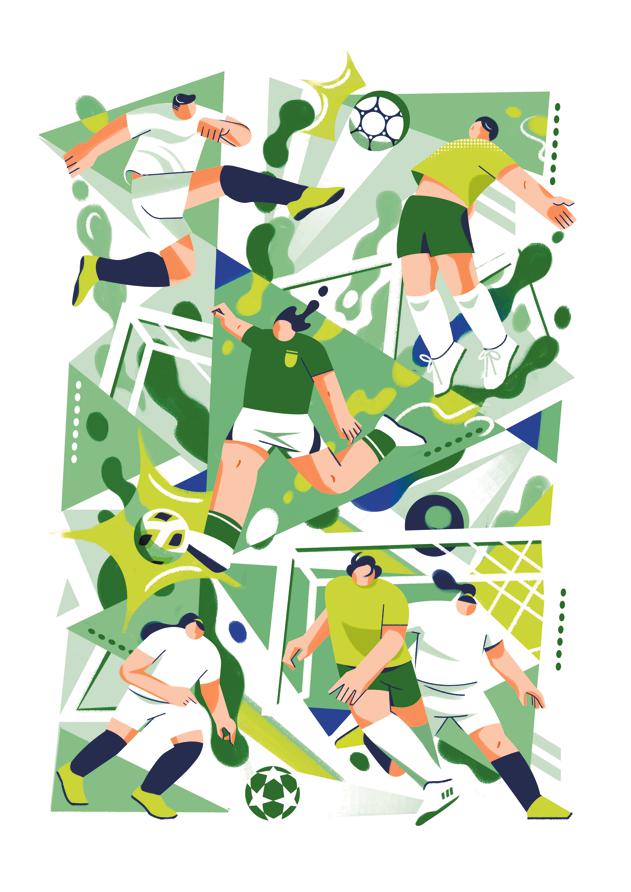 The start of the Women's Football World Cup in Australia and New Zealand on Thursday prompted some netizens to say the event should be celebrated especially because a Chinese team is eventually taking part in a World Cup. The netizens are obviously taking a dig at the continuous failure of the Chinese men's soccer team and sorry state of soccer in the country.
In stark contrast to the poor performance of professional men's soccer teams, the amateur teams are gaining popularity in China.
For example, Village Super is all the rage these days. And its popularity extends beyond China, thanks to the internet and social media.
Village Super, or cunchao, is the abbreviation for "Chinese Rural Football Super League", a sports event organized in Rongjiang county, Guizhou province. Cun in Chinese means village and chao super — the Chinese people translate English Premier League as "English Super League", hence the name cunchao for the Rongjiang soccer tournament.
The most notable features of cunchao are the enthusiasm of the organizers and soccer players, and the zeal with which the villagers cheer and encourage their respective teams. That Village Super's popularity extends beyond China's borders is proved by a video message former England and EPL star Michael Owen sent to the organizers congratulating them for successfully holding the event.
In the current tumultuous state of Chinese soccer, Village Super's popularity comes as a refreshing change. Although it's just a grassroots tournament which cannot rival professional soccer or significantly influence the development of soccer in China, exploring the reasons behind the fervor it has generated can provide insights into the sorry state of Chinese soccer. But it is hoped people would objectively evaluate Chinese soccer, and see Village Super as more than a mere "pass-time".
First, soccer has always been very popular in Rongjiang county, especially in Sanbao village — most of whose residents are members of the Dong ethnic group and crazy about soccer. In Rongjiang, every village has its own soccer team that takes part in weekend games. Different age-group teams compete in these events, with the youngest group comprising students below the high school-going age and the oldest consisting of people above 50.
Even campus soccer in Rongjiang has drawn wide attention and strong support, with the teams performing excellently at the county, city, provincial and state levels. Campus soccer in Rongjiang helps many a local resident to stay physically fit and promotes children's character development. The multiple awards received by the schools and students in Rongjiang not only bring honor to the county but also have strengthened the already strong grassroots foundation of competitive soccer. In 2021, Rongjiang was recognized as one of the first "exemplary counties" in county-level soccer.
Second, Village Super is about people's love and passion for soccer. Located in a small county of southwestern China, the soccer field where Village Super games are played is devoid of the trappings associated with glitzy, giant stadiums. And soccer enthusiasts in Rongjiang don't hanker after results or want their respective team to score the maximum number of goals. Instead, they celebrate the youthful exuberance unleashed and the camaraderie exhibited by the players on the field — the players willingly seek substitution so their fellow players can play. These features make Village Super unique.
Third, Village Super has never been found lacking in professionalism. While Village Super players' physical fitness and technical and tactical abilities, or the refereeing level cannot be compared with professional leagues, the soccer games in Rongjiang exhibit impressive teamwork and produce brilliant goals — from bicycle kicks and diving headers to spectacular volleys. Professionalism is also evident in the level of Village Super's competition and the hiring of professional camera crews, broadcasting teams and commentators.
Despite being amateur players with regular jobs, most local residents are physically fit partly due to the geographical and living conditions in Rongjiang.
And fourth, thanks to its professional approach, competition level and the local residents' enthusiasm, Village Super has extended its horizon nationwide. It requested former Chinese national team player Fan Zhiyi and Hong Kong's celebrity team to play in Rongjiang, leading to several high-quality friendly matches. This has not only further increased Village Super's popularity but also boosted local participation in the soccer games.
Moreover, it has awakened people's love for soccer, providing a platform for soccer enthusiasts to exchange ideas and improve their skills. By creating a rural soccer tournament brand, Village Super has contributed to the development of the countryside and fostered a sense of community.
Chinese soccer has got a bad name because of the corrupt officials who ran it and are being investigated. But soccer can still be enjoyed in its purest form — and Village Super is a living proof of that.
The development of Chinese soccer lies in the hands of the Chinese people. Soccer is not merely a competitive sport; it can also be a source of inspiration and motivation. It can facilitate youngsters' character building, helping them become better human beings and responsible citizens. It can also prompt the elderly people to reminisce about their young days and bring a smile on their face.
Hopefully, Village Super will continue on the untainted path, remain immune to evil influences and never fall to the lure of the lucre, because it brightens up an otherwise murky "soccer-scape".
The author is a lecturer at the Chinese Football College, Beijing Sport University. The views don't necessarily reflect those of China Daily.