New R&D hub in Shanghai signals BMW's China ambitions
By LI FUSHENG | China Daily | Updated: 2023-07-24 09:25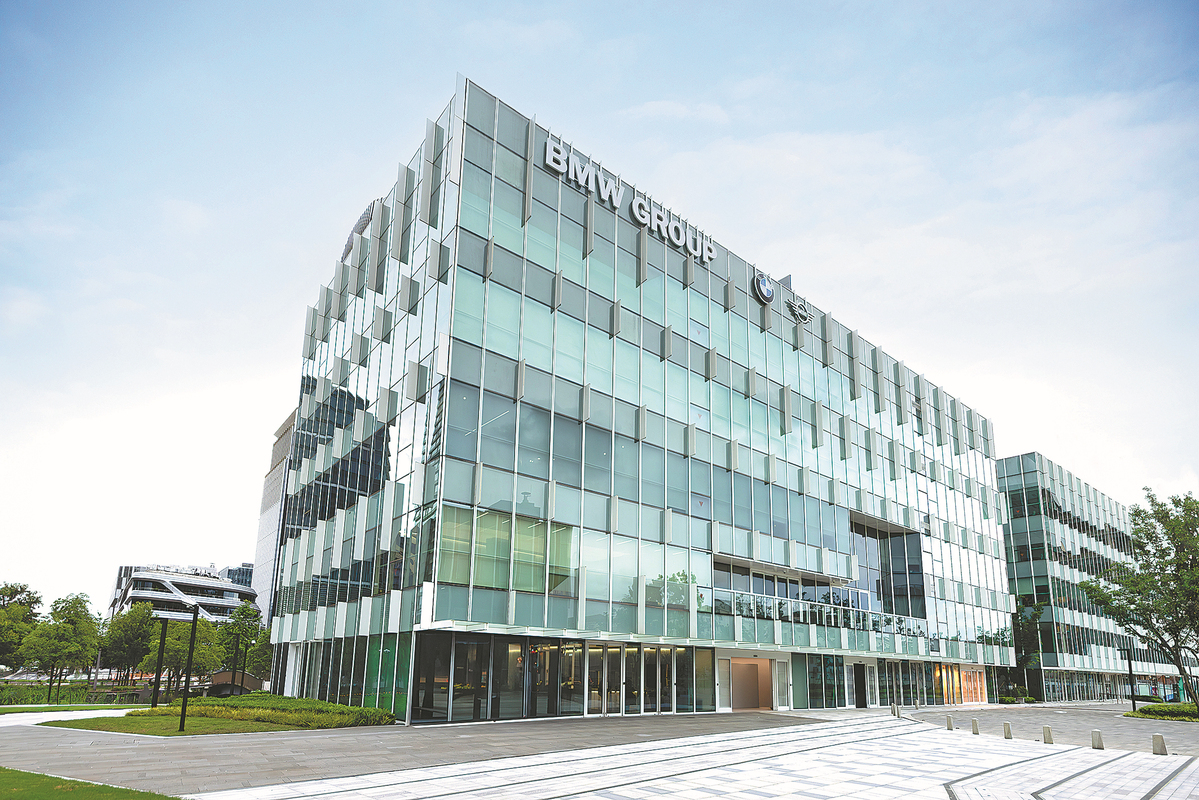 BMW Group opened a new research and development facility in Shanghai last week. It is expected to assist the German premium carmaker's localization strategy in the world's largest vehicle market.
China is home to BMW's largest R&D system outside of Germany, with facilities in Beijing, Shanghai, Shenyang in Liaoning province and Nanjing in Jiangsu province, said the Munich-based carmaker.
Frank Weber, a BMW board member responsible for development, said: "China is the place to be. Going forward, there will be a lot more China in our worldwide R&D organization."
Across the globe, the carmaker has R&D facilities in 17 countries. It said China is the only country outside Germany with full-process R&D capabilities. The facilities and processes in China are as advanced as those at the carmaker's headquarters.
Local R&D capabilities are fuelling its China strategy. BMW said there are now 3,200 R&D employees in China using their expertise to develop products for Chinese customers.
For example, roughly 70 percent of the functions in the BMW Operating System 9 are tailor-made for Chinese customers.
BMW said its China R&D team has been involved in the design, development, testing and validation of the locally-produced all-electric BMW i5 sedan.
It added that a number of innovative features from China will become highlights of the upcoming Neue Klasse models, which will be pivotal in the carmaker's electrification campaign.
China is the world's largest market for electric vehicles and plug-in hybrids, with sales expected to reach 9 million units this year, according to the China Association of Automobile Manufacturers.
BMW has been one of the first international carmakers to build its NEV-related capabilities in the country. Its first battery center outside of Germany with full battery capabilities was set up in 2017. Its R&D center in Shenyang has focused on electrification technology development, product localization, calibration and validation for more than 10 years.
The recently expanded phase two of the Shenyang facility has strengthened BMW's full process development and validation capabilities for locally-produced new energy vehicles.
The carmaker said the facility includes 19 new laboratories, 17 of which are dedicated to testing new energy vehicles.
China is also home to BMW's largest testing and validation footprint outside of Germany.
So far, BMW has launched locally-produced electric vehicles including the i3 sedan, and the iX1 and iX3 SUVs. It is scheduled to unveil the i5, the marque's first medium-to-large size all-electric sedan, later this year.
Besides beefing up its own R&D efforts, BMW has joined hands with local Chinese partners, including Tencent, Alibaba, China Unicom, Navinfo and Huawei. It has also partnered with top universities such as Tongji and Tsinghua.
In addition, it has signed a memo with the China Automotive Technology & Research Center for cooperation in such areas as intelligent and connected vehicles, new energy vehicles and vehicle safety.
BMW said the two parties have agreed to conduct exchanges and discussions on policies and regulations, promote standardization in the framework of an intelligent connected vehicles ecosystem, and advance ICV and NEV development in China.