Made-in-China Tesla vehicles exported to ROK for first time
Xinhua | Updated: 2023-07-24 15:43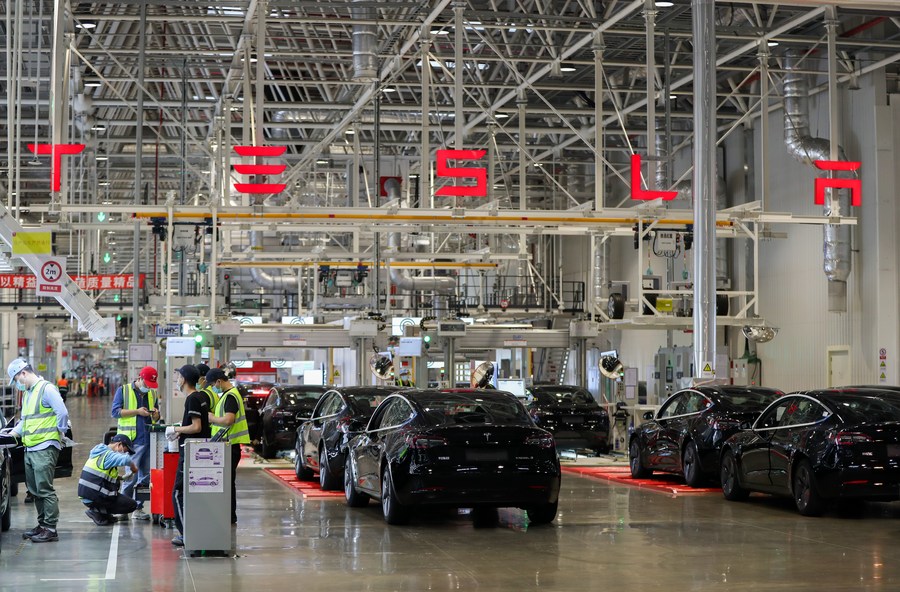 SHANGHAI -- The Tesla Shanghai Gigafactory began to export its car model, Model Y (Rear-Wheel Drive), to the Republic of Korea recently, marking the first time for the Tesla vehicles made in China to enter the ROK market, said the company.
Previously, Tesla vehicles exported to the ROK were produced in its Fremont factory in the United States.
The Shanghai plant recorded a global delivery volume of 476,500 vehicles in the first half of this year, which is equivalent to about two-thirds of its total delivery volume last year. Currently, a vehicle can be rolled off the production line in less than 40 seconds in the plant, and over 95 percent of the auto parts can be supplied locally.
Besides, the Shanghai factory exported vehicles to Thailand for the first time earlier this year. Car models, including Model 3 and Model Y, made in the factory, have been delivered to Thailand since the beginning of this year, according to the company.
Data from the China Association of Automobile Manufacturers shows that in the first six months of this year, China exported 534,000 units of new energy vehicles, surging 160 percent year-on-year.