Accountability needed for gym collapse tragedy
By Zhang Zhouxiang | China Daily | Updated: 2023-07-26 07:30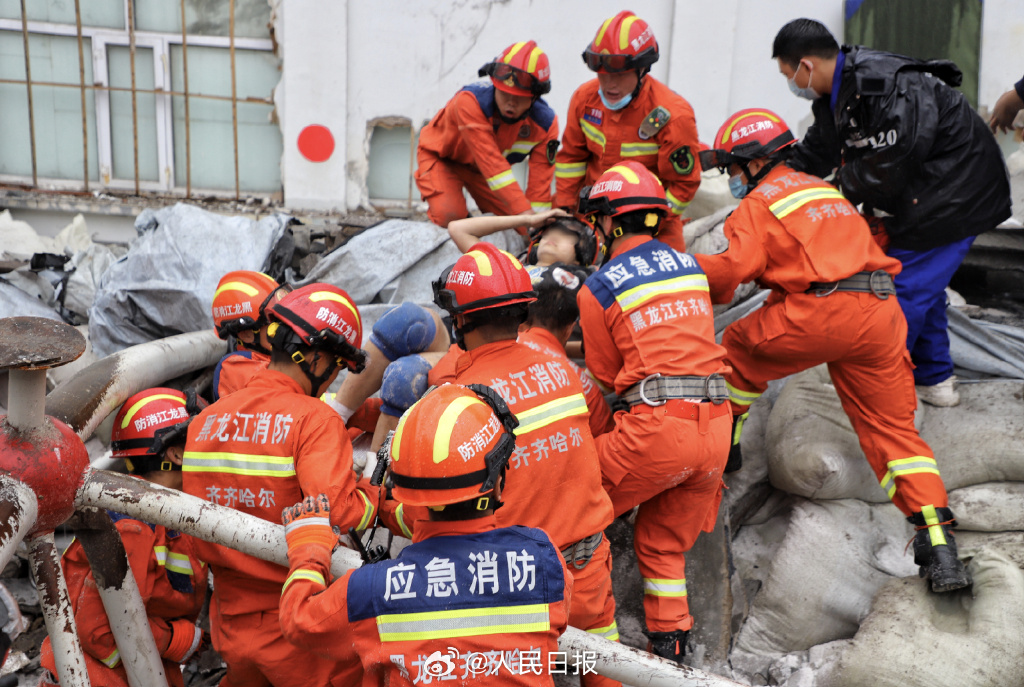 The last of the 15 people trapped under the rubble of the No 34 Middle School gymnasium's roof, which collapsed on Sunday, in Qiqihar, Heilongjiang province, had been found by 10 am on Monday. The girl showed no signs of life. The total number of deaths in the accident has reached 11. The dead were 10 volleyball players of the school and their coach.
A probe into the tragedy has primarily concluded that the construction company that built a complex near the collapsed roof was to blame; the roof collapsed under the weight of pearlstone that the company had piled on its roof. Following heavy rainfall, the pearlstone absorbed so much water that the roof could not withstand the load and crumbled.
There are strict standards for piling construction materials. Heavy material that becomes heavier on absorbing water should not be kept on rooftops, let alone a net-like gymnasium roof that is not so strong. Reports even quoted some locals as saying they were worried about so many things being piled on the gymnasium roof.
But nobody took any action until it was too late. On July 20, the Qiqihar government had provided production safety training to 236,000 personnel. It's worth asking why nobody noticed an obvious danger at the school. The accident should serve as an eye-opener to all construction companies and supervision companies to be cautious and not repeat the mistake. Eleven lives are too heavy a price to pay for such a lesson.
The supervisor of the company has been detained and might face criminal charges while the Heilongjiang provincial government has formed a team to investigate the tragedy. They should carry out the probe well and let everybody who neglected his or her responsibility pay for their misdeed.