Public snaps up tickets for Universiade
By Cui Jia in Chengdu | China Daily | Updated: 2023-07-26 09:31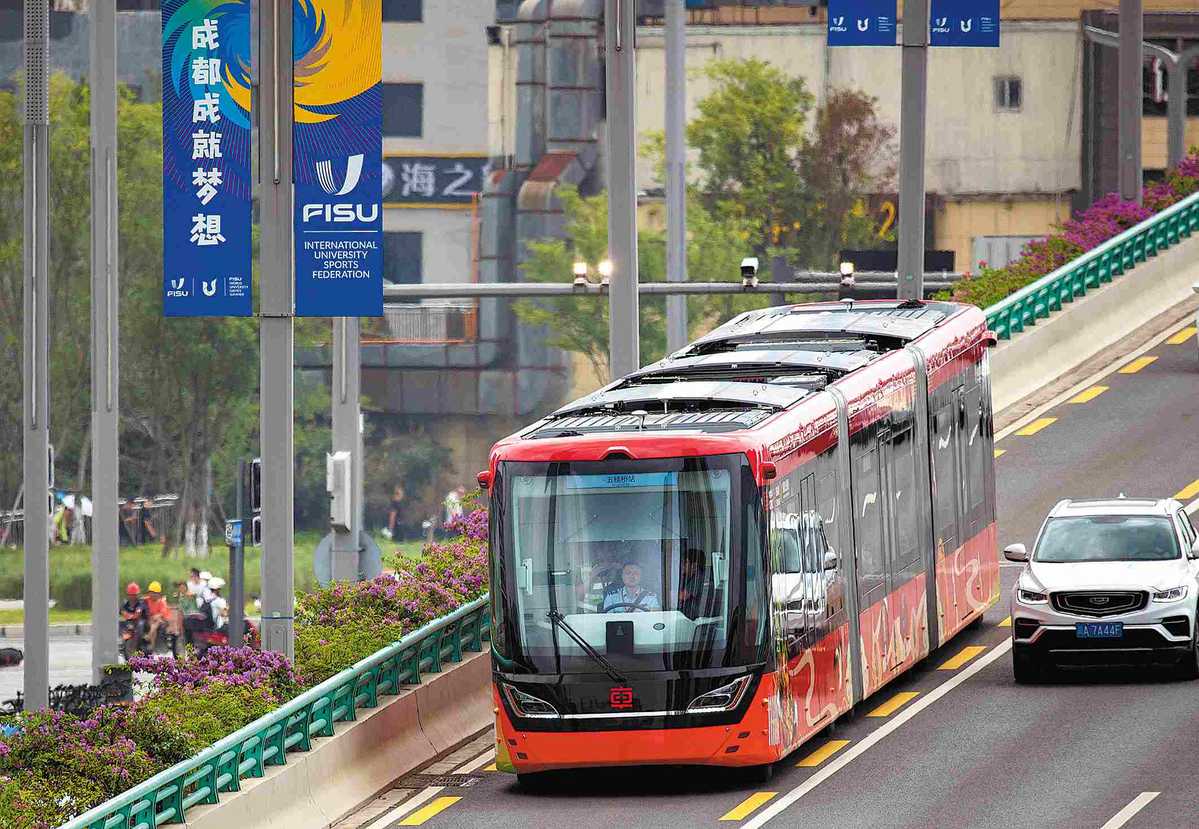 Almost all released so far have sold out, especially for popular events
As athletes are busy making last-minute preparations to compete in the Chengdu FISU World University Games, which officially begin on Friday, the public competition to get seats to watch the games has long been underway.
Almost all the tickets released so far, including those for the preliminaries and finals for all 18 sports, were sold out by Monday afternoon, and according to the official WeChat ticket platform for the games — also known as Universiade — only a few seats remain available for the basketball matches.
The first phase of ticket sales started on June 16, and 90 percent of the nearly 30,000 tickets initially released for sale were snapped up by July 4. Since then, organizers have opened up more tickets in a series of staggered releases, but these have often been quickly grabbed.
On Sunday, the latest round of tickets was released. While an additional 287,000 tickets have been made available, spectators have still found it extremely difficult to buy them online due to the surge in demand.
Many people have said that they waited by their phones for the exact time ticket sales would start to be sold online but still didn't manage to buy any because others were faster at picking seats and making payments.
Most tickets sold out within minutes, and people soon started asking other buyers for tickets to popular events such as the men's basketball finals, which have been impossible for many to get.
Even athletes themselves have needed help to get tickets so that loved ones can be there to cheer them on.
Gao Yuwei, a member of China's women's rowing team at the Chengdu games, was forced to ask around on social media for tickets to a preliminary match on Aug 4 in which she is participating, so that her parents can see her in action.
"I was shocked that the tickets sold out within minutes. I clearly underestimated people's passion for the Chengdu games," Gao said on Monday. "I cannot wait to compete in front of a home crowd."
Fortunately, she managed to secure tickets for her parents as a result of her post.
Tickets cost between 30($4.20) and 580 yuan. Places for wheelchair users are available at all the venues, and when they book online, buyers receive a reminder asking them not to book seats reserved for wheelchair users and leave them for those who actually need them.
The Chengdu games will be the first large international sporting event to take place in China since it adjusted its COVID-19 response mechanism in January, and will be a focus of attention at home and abroad.
Targeted at younger athletes, the games not only allow competitors from around the world to hone their abilities, but also serve as a platform for communication, interaction and expanding international perspectives, said Wang Jiayi, vice-minister of education and deputy director of the Organizing Committee of the Chengdu games.
It's obvious that enthusiastic spectators are eager to cheer for young foreign athletes and enjoy the Chengdu games, Wang said.
The games, which run from Friday to Aug 8, will be the third summer university games held on the Chinese mainland, following the Beijing games in 2001 and the Shenzhen games in 2011.