Geely Holding Group E-Pickup starts globalization efforts
chinadaily.com.cn | Updated: 2023-07-26 13:40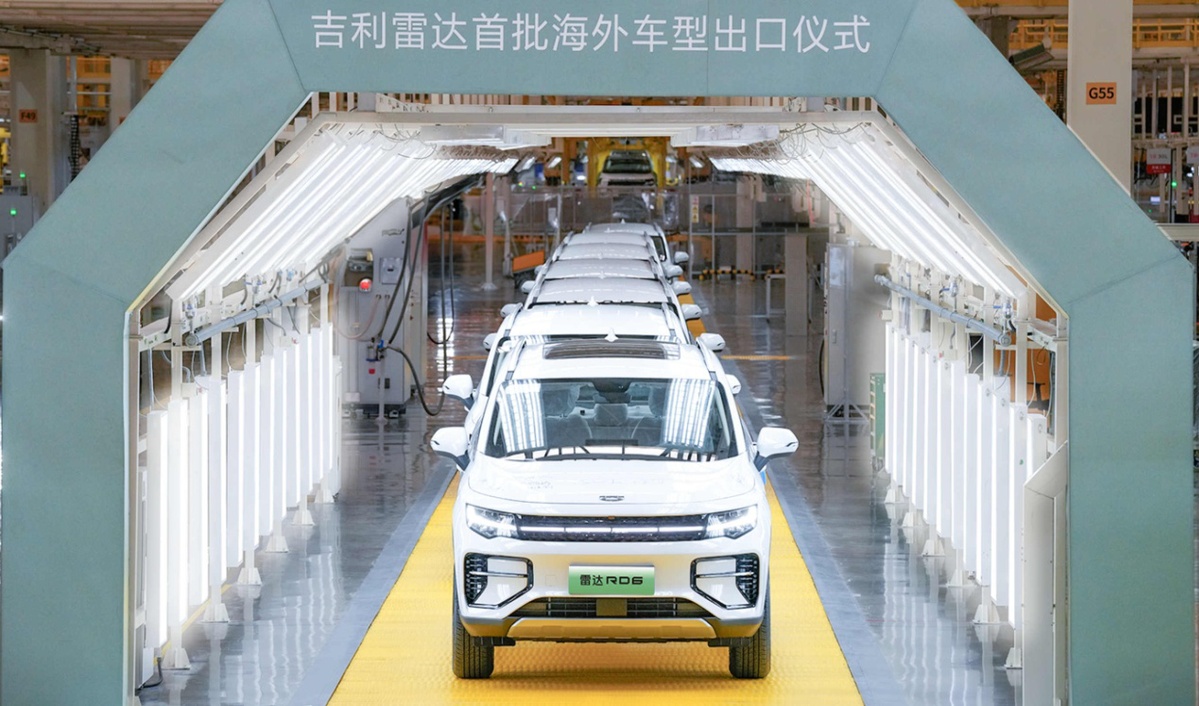 Geely Holding Group E-Pickup, a marque of Zhejiang Geely Holding Group, saw its first batch of electric pickups for overseas markets roll off the assembly line of its smart plant in Zibo, Shandong province, on Tuesday.
The shipment of these overseas-edition RD6 pickups, with Central Asia as its destination, kicks off the first step of Geely Holding Group E-Pickup's globalization efforts, said CEO Ling Shiquan.
He added that the RD6 is China's first electric pickup model to hit overseas markets.
Ling said Geely Holding Group E-Pickup will work together with local partners to rapidly explore the market and strengthen its overseas brand awareness.
The marque will establish an integrated service system and charging infrastructure in overseas markets to meet the demands of users in different countries and regions, he said.
Geely Holding Group E-Pickup is seeing increasing popularity in China. Its monthly sales exceeded 1,000 units in May and June respectively, securing a market share of over 84 percent as the best-selling NEV pickup brand in China, the world's largest vehicle market.
China has seen its auto exports rise over the past years, with new energy vehicles as one of the driving forces. Last year, the country overtook Germany as the world's second-largest vehicle exporter.
A total of 2.14 million vehicles were shipped overseas in the first half of the year, of which 1.78 million units were passenger vehicles, up 88.4 percent from the same period last year, according to the China Association of Automobile Manufacturers.
Shipments of NEVs, which include electric vehicles and plug-in hybrids, soared 160 percent year-on-year to hit 534,000 units between January and June, the data showed.