Regular exchanges important to build Sino-US mutual trust
By Cao Lei | China Daily | Updated: 2023-07-27 07:03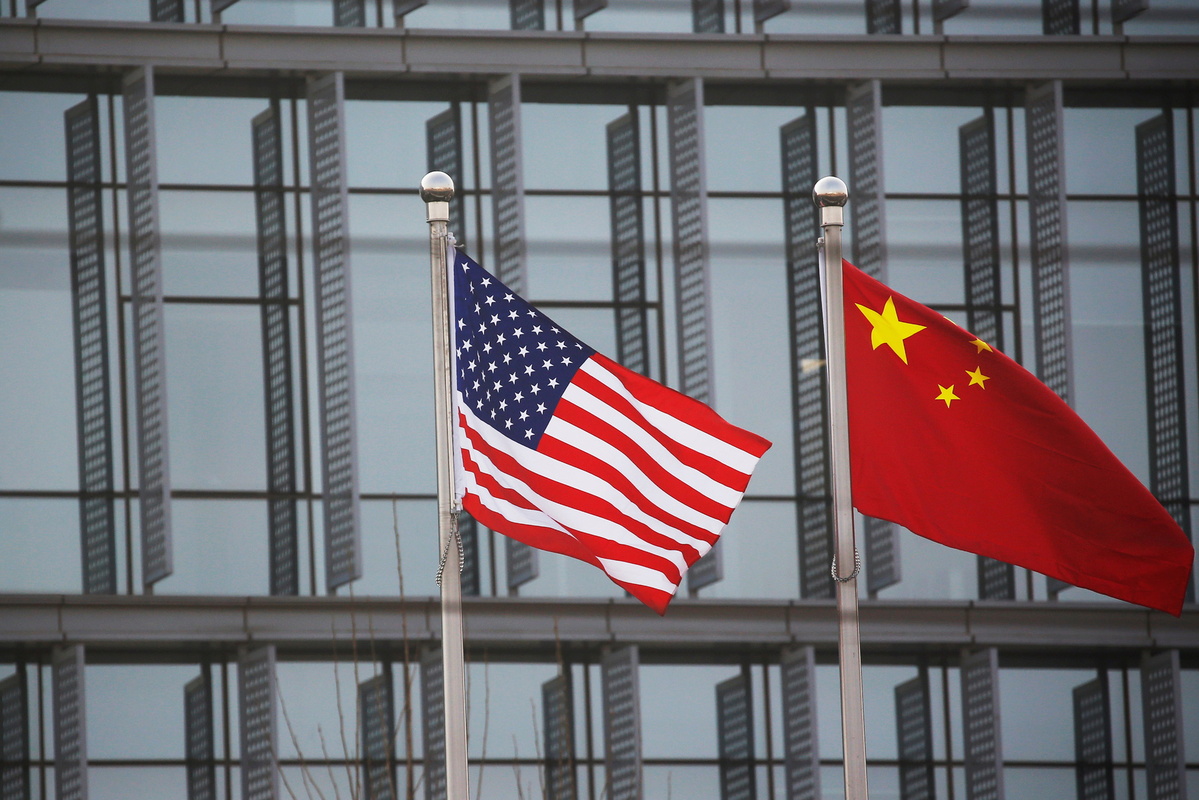 The recent high-level exchanges between China and the United States have injected some positive energy into bilateral relations, raising hopes that the tensions between the two sides will ease and China-US ties would be back on track.
The latest such meeting was between China's senior diplomat Wang Yi and US Secretary of State Antony Blinken in Jakarta on the sidelines of the ASEAN foreign ministerial meetings, where they tried to address thorny issues as part of the efforts to nurture talks in order to normalize bilateral ties.
The recent round of parleys began with Blinken's visit to China in June, followed by the visit of US Secretary of Treasury Janet Yellen, who held talks with Premier Li Qiang as well as Vice-Premier He Lifeng in early July. US Special Presidential Climate Envoy John Kerry was the latest to visit China in an effort to revive Sino-US climate cooperation.
The China-US relationship is the most important bilateral relationship in the 21st century, which has a profound impact on both peoples' well-being and the world's future. As Premier Li said during his meeting with Yellen, the world needs a stable Sino-US relationship.
However, due to the political polarization in the US, some politicians are trying to turn back the wheel of history by opposing the US' engagement policy with China, obstructing normal exchanges between the two sides, provoking China by targeting its core interests and launching smear campaigns against it.
Such vilification campaigns can influence public opinions in the US and turn American people against China, which will make it even more difficult to normalize Sino-US relations. The so-called politically correct cabal in the US is extremely harmful to the development of China-US relations because it has, through its machinations, pushed bilateral ties to the lowest level.
Sound and stable China-US ties are good for the wellbeing of people not only in China and the US but also in the rest of the world. So the US should not allow a handful of self-serving politicians to further worsen bilateral relations. And to do that, the US has to abide by the principles and spirit of the three joint communiques and stop interfering in the internal affairs of China, while the two sides should respect each other's core interests and major concerns.
More specifically, the two governments should follow the principle of mutual respect, build political mutual trust, and respect each other's sovereignty, territorial integrity, social and political systems, development path and core interests. Also, the two sides should regularly communicate with each other and restart as many dialogue mechanisms as possible, so as to avoid misunderstandings and misjudgments.
China and the US are competitors, but they are also indispensable trading partners, with common interests in various fields and growing people-to-people exchanges. For example, Sino-US trade is growing despite all the bilateral disputes and about 295,000 Chinese students are studying in the US, accounting for one-third of all international students in the country.
As such, the two sides need to make good use of the various mechanisms for security cooperation and dialogue, promote exchanges in fields such as education, science and technology, culture, sports and the media, in a bid to build mutual trust, reduce misgivings and prevent misunderstandings and misjudgments.
During his meeting with Bill Gates, co-chair of the Bill and Melinda Gates Foundation in Beijing last month, President Xi Jinping said more people should travel between the two countries and communicate with each other to increase mutual understanding as the world tries to overcome the impacts of the three-year COVID-19 pandemic.
It is in the interest of the two countries to strengthen people-to-people exchanges in the face of new global threats and challenges. But they should remember that virtual meetings can never replace face-to-face communication when it comes to building mutual trust.
Therefore, the two sides need to handle their relations with responsibility and follow the principle of mutual benefit, in order to deepen pragmatic cooperation in fields such as trade, law enforcement and fighting drug trafficking, and boost cooperation in areas including new energy, robotics, artificial intelligence and online education.
There is also a need to encourage communication between the think tanks of the two countries, because that can help them settle their differences and disagreements, while regular dialogue on military security can help prevent strategic misjudgments and ensure bilateral ties do not derail or spin out of control.
History shows that when China and the US have respected each other's core interests, bilateral relations have developed smoothly. Cooperation is the right and only choice for the two sides, not least because it can help them address each other's concerns if and when such a situation arises.
A peaceful, cooperative and open China is an opportunity, not a challenge, for the US, and a constructive China is a partner, not an adversary, for the US. China and the US, as great countries, should have the ability, confidence and wisdom to properly manage their differences, remove all barriers to cooperation and deepen bilateral ties. After all, the world is big enough to accommodate both China and the US and allow them to promote common development.
The author works for the China Foundation for Human Rights Development.
The views don't necessarily reflect those of China Daily.
If you have a specific expertise, or would like to share your thought about our stories, then send us your writings at opinion@chinadaily.com.cn, and comment@chinadaily.com.cn.