Yachting becoming Sanya's hot new job
By Chen Bowen in Haikou | China Daily | Updated: 2023-07-27 08:47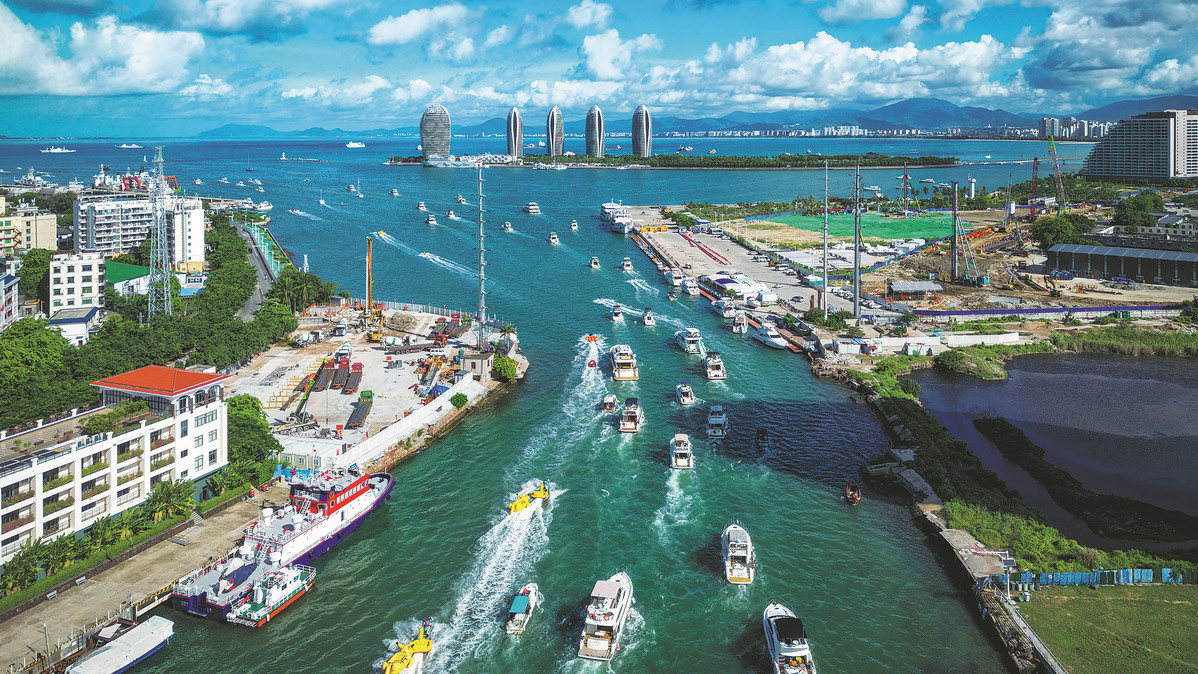 Training courses heavily booked, as hundreds learn to master the waves
Yachting and learning to sail in general is gaining in popularity in Sanya, Hainan province. Many people are coming to get a yachting license in the province, as yacht tourism, once a luxury, is gradually becoming a more affordable pastime.
There were 1,235 registered yachts in Sanya by last month, among them, 368 chartered yachts.
Since 2017, 3,200 people have passed the exam organized by the Sanya Maritime Safety Administration, and 2,300 have remained in the city to sail and manage yachts, according to incomplete statistics released in March on the official website of the People's Government of Sanya City.
"In this tropical coastal city, yachting is possible all year round and sailors have more practical opportunities, so it takes less time to get a license and become captain of a yacht," said Li Xinli, general manager of Sanya's China Youth Travel Service yacht training center.
In Sanya, 10 institutions offer training. Courses usually take 15 days, and up to 20 people can study at the same time. Class include theoretical courses and 11 practical courses, such as docking, snake navigation, and basic first-aid.
"For learners from outside the province, the training at Hainan Free Trade Port is more flexible than elsewhere in the country," Li said.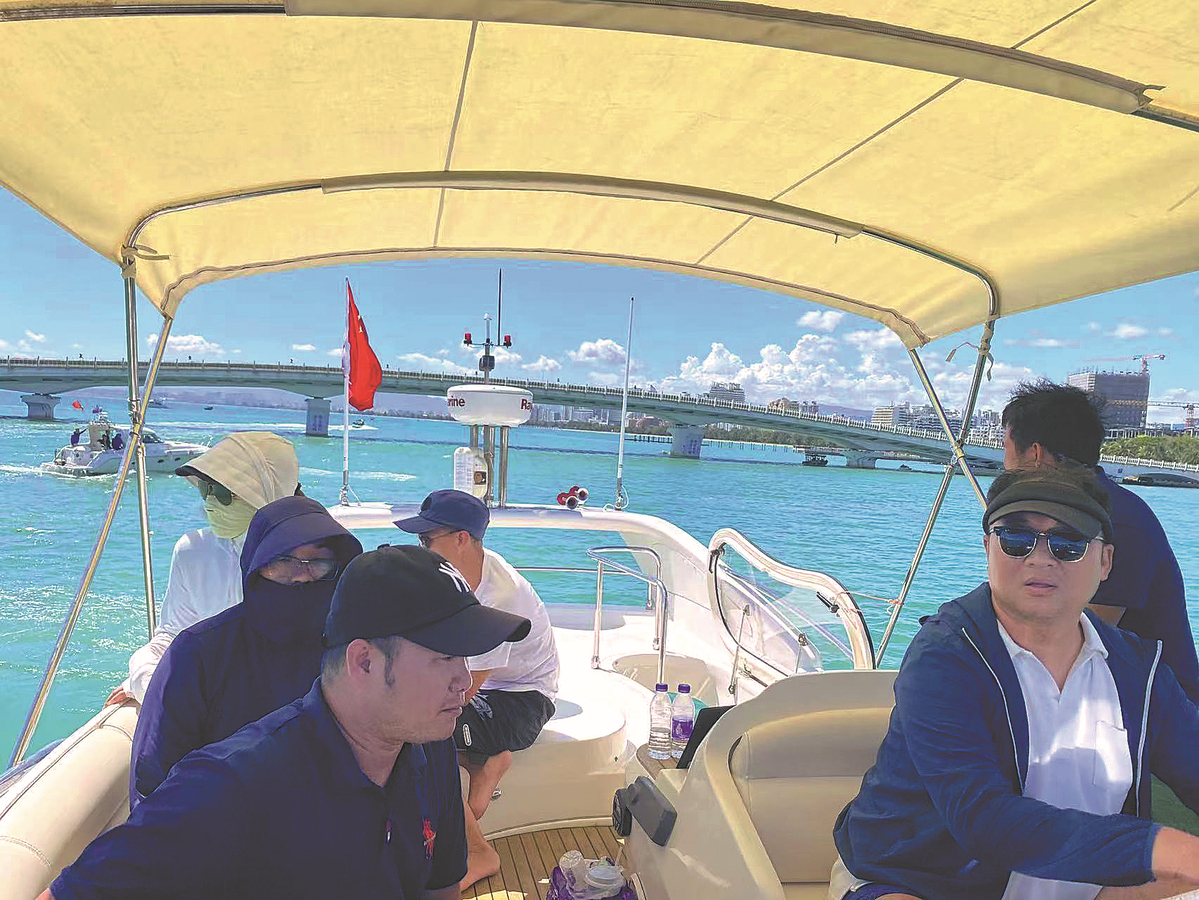 Unlike the traditional model, which requires both the training and the exam to be completed in one go, Hainan allows for the theoretical courses and the practical courses to be learned separately over the course of a year. Learners can choose training and exam times that best suit them and the province's institutions also offer remote theoretical teaching online.
"So far, each course is almost full. With such strong demand, we expect to teach about 400 people this year," said Lu Yi, head of the Hainan Genesis yacht crew training company.
Cheng Daocheng, a 31-year-old Hainan resident, has been involved in yachting for three years. He took a 15-day course, passed the A2F exam for second class yachts and got his sailing license last year, and was then promoted from sailor to captain.
"Although many people have said that it is getting harder to pass the theory test, I think the overall difficulty is moderate. I participated in training and revised carefully. Thanks to my experience in the yachting industry, I managed to pass the exam," he said.
During peak season in Sanya, Cheng will take tourists to sea at least three times a day, and can make an average monthly salary of up to 15,000 yuan ($2,100).
He believes that both the yacht industry and his occupation are promising.
"Yachting is a trendy adventure many tourists choose when they come to Sanya. As the city develops its yachting industry, the demand for yachtsmen will definitely grow," he said.
Sanya is the first pilot city in China to allow chartered night sailing, according to Meng Hanyao, director of mariner management department at the Sanya Maritime Safety Administration. The administration has held three night schools for the managers of yacht clubs and sailors since March, teaching courses such as safety management, emergency response and marine pollution prevention.
"The night schools are designed to help sailors improve their legal understanding, enhance risk prevention awareness and improve their ability to operate in an emergency," Meng said.