Hong Kong book fair ends in success as attendance increases
By Mike Gu in Hong Kong | China Daily | Updated: 2023-07-27 09:03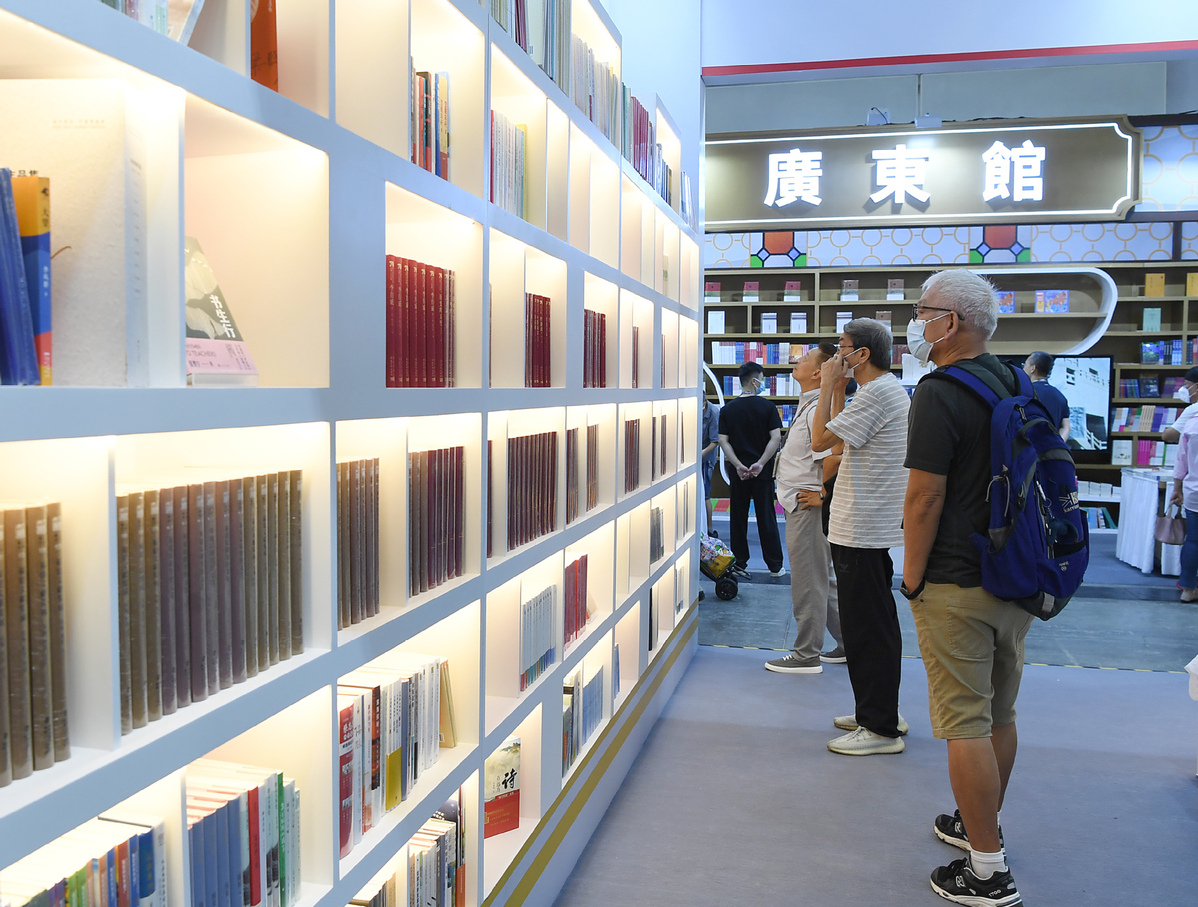 Resumption of cross-boundary travel with mainland draws more visitors
Nearly 1 million visitors, 10 percent of whom were tourists, flocked to the weeklong Hong Kong Book Fair, spending an average of HK$872($112) per person, according to Hong Kong Trade Development Council.
The 33rd Hong Kong Book Fair organized by the HKTDC drew to a successful close on Tuesday, with about 990,000 visitors having attended the annual event, higher than the 850,000 it received in 2022.The event was held at the same time as two other fairs — the Hong Kong Sports and Leisure Expo and the World of Snacks event, which combined attracted 780 exhibitors from 36 countries and regions.
The book fair, held just five months after normal cross-boundary travel with the Chinese mainland resumed, drew a large number of mainland book lovers.
At 4 pm on Tuesday, the last day of the fair, people were still arriving in droves to get into the event at the Hong Kong Convention and Exhibition Centre in Wan Chai.
Some were parents taking their children to find discounted textbooks and workbooks. Vendors had put up posters promoting sales as low as HK$10 for four books in a bid to boost their sales before the event ended.
Long queues were seen in front of almost every booth, with many visitors bringing suitcases or trolleys, hoping to score good bargains at the last minute while others paused to read books at booths.
Despite the increase in traffic, Chan Ping, deputy general manager of Peace Book Co (Hong Kong), told China Daily that his company's sales at this year's book fair were basically the same as last year's. He added that sales of children's books had declined year-on-year.
The survey found that the most popular books at the book fair were novels, comics, travel books, children's and teenagers' books, and literature, followed by books in the fields of self-improvement, arts, music and spiritual inspiration, as well as supplementary workbooks.
When asked about their main reason for visiting the book fair, 59 percent of the survey participants said that they wanted to get their hands on the latest books.
Sophia Chong, acting executive director of the HKTDC, said that the resumption of normal travel with the mainland and overseas nations attracted a number of writers and exhibitors from far and wide, which lured more visitors to the fair.
Chong added that this year's book fair, with its focus on children's and young adult literature, featured an array of cultural activities and seminars. The ultimate goal of the fair was to promote a citywide reading culture and position Hong Kong as a center for international cultural exchanges, Chong added.
This year's fair hosted more than 600 lectures and cultural activities, including eight lecture series. It is estimated more than 350,000 people attended the lectures, which included those related to the "Cultural July and Joyful Summer Reading" series that started at the end of June.
Films of the main cultural lectures were uploaded to the book fair's website for public viewing. The city's "Cultural July" activity will continue until Monday, with a number of writing sessions, lectures and new book launches to be held in 18 districts of Hong Kong.