VW and Xpeng to jointly develop NEVs
By LI FUSHENG | China Daily | Updated: 2023-07-28 09:12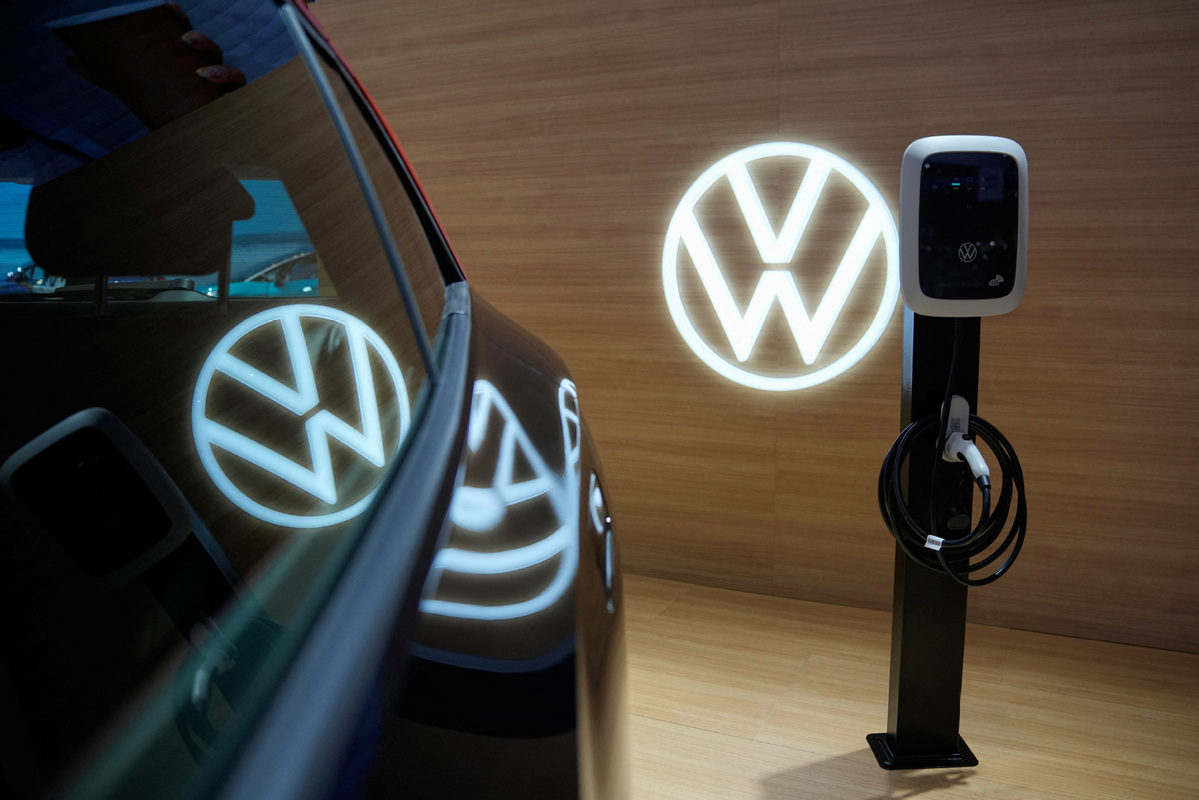 Volkswagen AG will invest about $700 million to acquire a 4.99 percent stake in Chinese smart EV startup Xpeng, a move aimed at helping the German carmaker gain ground in China's highly competitive new energy vehicle market dominated by domestic brands.
The two companies will work together to roll out two mid-sized NEV models in 2026, according to a joint statement on Wednesday. The models, which will be available exclusively in China, will bear the Volkswagen marque but feature Xpeng's expertise in software and autonomous driving.
The models, to be jointly developed with Xpeng, will complement those built on Volkswagen's own MEB platform, three of which are already available in the country.
These are the bestselling ones among those from international volume brands but lag Chinese rivals, primarily because of their lackluster onboard systems and smart features, according to the China Passenger Car Association.
"China has become something of a fitness center for us. We have to 'work out' harder and faster to keep up with the dynamics of the market," said Ralf Brandstaetter, chairman and CEO of Volkswagen Group China, at an industry forum earlier this month. " (We need to) make even better use of local innovative strength and respond more quickly to the needs of Chinese customers."
The deal is a "smart" move for Volkswagen, said Li Xiao, a Beijing-based independent auto analyst.
"China is ahead of Europe and the United States in terms of the NEV industry. If international brands would like to regain their glory seen in the age of gasoline vehicles, they have to use local expertise by hiring Chinese engineers or partnering with Chinese companies," Li said.
A total of 3.75 million electric vehicles and plug-in hybrids were sold in China in the first half of the year, up 44.1 percent year-on-year, according to the China Association of Automobile Manufacturers. The figure could reach 9 million this year, up from 6.89 million units in 2022, the association has estimated.
Volkswagen delivered 89,700 NEVs in the first half in China, up 4.8 percent year-on-year.
The carmaker plans to roll out 30 electric models under its various brand names, from the namesake Volkswagen to Audi and Porsche.
Besides its deal with Xpeng, Volkswagen has signed a memorandum of understanding with Chinese partner SAIC to speed up collaboration on Audi's electric vehicle development.
It said joint development with SAIC will swiftly and efficiently extend its portfolio of fully connected electric vehicles on offer in the premium segment.
"With SAIC contributing technology and actively participating in the joint product development, together we are opening a new chapter in joint venture cooperation, aiming to create a win-win situation," SAIC Vice-President Zu Sijie said.