Audi adds e-tron GT to EV lineup in China
chinadaily.com.cn | Updated: 2023-07-28 14:24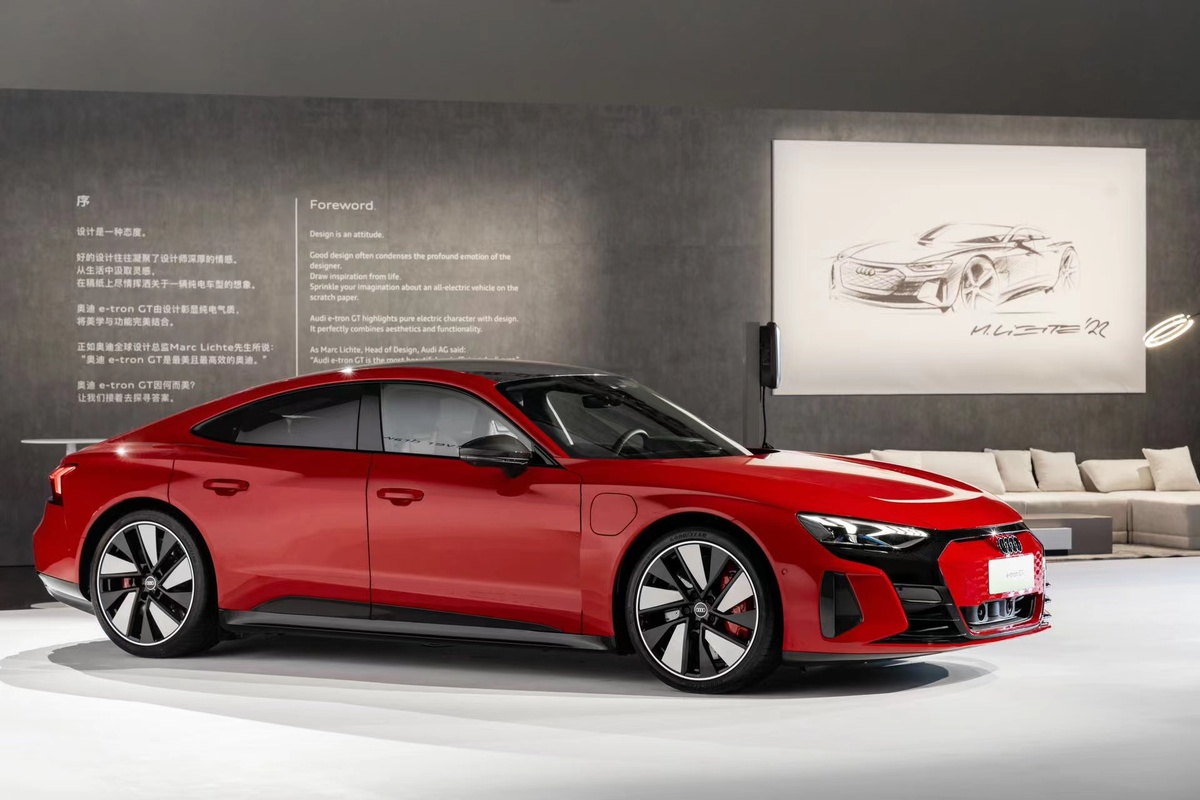 FAW Audi Sales Co launched the e-tron GT on Thursday in Shanghai as the latest member of its lineup of electric vehicles in the world's largest car market.
The model, built on Audi's 800-volt architecture, has a maximum output of 350 kW and a top torque of 630 Nm. It has a range of around 488 km on one charge.
In the Boost mode, it can finish the sprint from zero to 100 km/hour in 4.1 seconds.
The e-tron GT has a very sporty design, with an air drag co-efficient of 0.24. It measures 4,989 mm in length, 1,964 mm in width and 1,414 mm in height, with a 2,900-mm wheelbase.
The arrival of the model is expected to help boost Audi's performance in China's new energy vehicle market.
FAW Audi Sales Co sold 10,800 NEVs in the first six months this year, up 288 percent year-on-year, but gasoline vehicles still accounted for the lion's share of its total sales.
Its deliveries in the first half of the year stood at 317,000 units, up 0.03 percent year-on-year. Its sales in June hit 70,260 units, ranking first among premium brands available in the country.