Financial institutions help boost climate action
By LotteSchou-Zibell | chinadaily.com.cn | Updated: 2023-07-31 10:50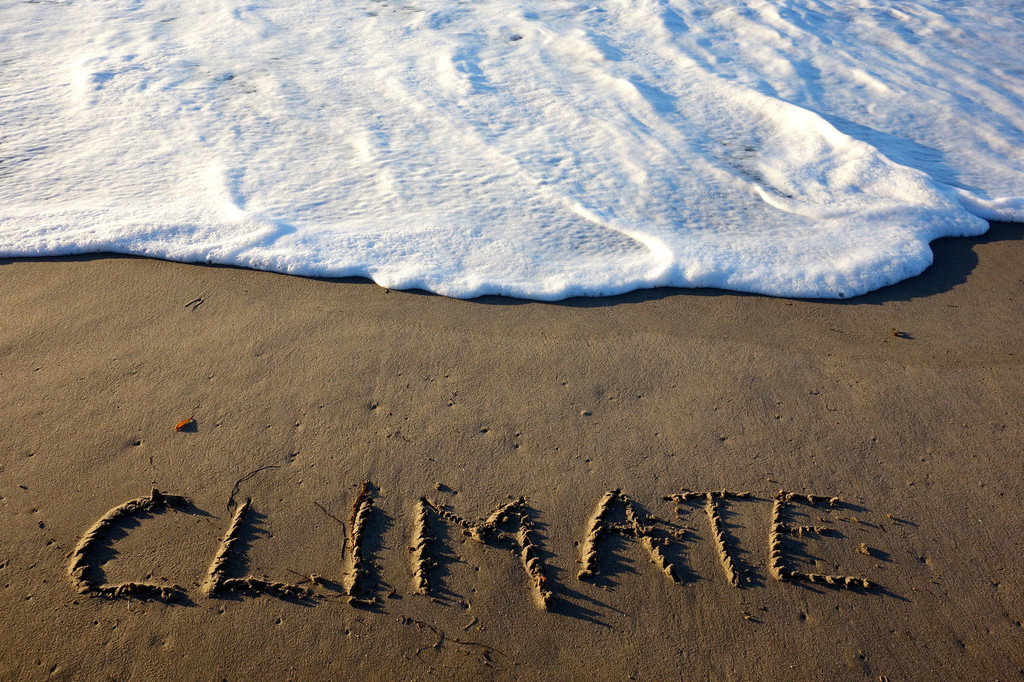 Climate change is hitting the Asia and the Pacific hard, with many countries ill-prepared to deal with the crisis. However, financial institutions stand poised to make a difference by promoting sustainable practices and receiving the right support.
People in the Asia and the Pacific are on the front lines of climate change. Many developing Asia-Pacific countries are among the hardest hit by the climate emergency, and yet they are also among the least equipped and resourced to respond.
Financial institutions have a unique opportunity to help address this situation. They can advise and guide their customers toward sustainable financial choices, promoting the adoption of low-carbon alternatives. These choices can have an impact on achieving net zero, defined as when a country's carbon emissions are offset by an equal amount of emissions being reduced.
Financial institutions can use their wealth of financial data to provide insights into sustainable spending practices and track customers' progress in reducing their carbon footprints. They can also promote investment in renewable energy and energy-efficient technologies by offering lower interest rates or extended loan repayment terms.
By harnessing digitalization in their financial services, they can encourage eco-friendly spending decisions through prompts and gamification techniques. With two-thirds of adults worldwide making or receiving digital payments, financial institutions can significantly facilitate positive change toward sustainability, including in developing countries where digital payment usage has increased from 35 percent in 2014 to 57 percent in 2021.
Besides, it is important that small and medium-sized enterprises transition to net zero-aligned operations to build a net zero economy, because they make up about 99 percent of all businesses worldwide. In fact, several initiatives are already supporting SMEs in this effort, and they include United Overseas Bank's Carbon Insights feature, which provides tailored carbon information based on spending and savings habits.

While IDLC Finance in Bangladesh offers green finance for green products and sustainable finance for cottage, micro, small and medium-sized enterprises, agriculture, and socially responsible projects, Sri Lanka's Commercial Bank of Ceylon has launched green development loans for SMEs at below-market rates.
And specialized nonbank financial institutions, such as the Indian Renewable Energy Development Agency Limited, are promoting renewable energy and energy efficiency projects, aligning with national net-zero emission targets like India's 2070 goal.
Financial institutions can offer many solutions but they also face significant challenges.
Yet the real estate sector, responsible for nearly 40 percent of carbon dioxide emissions, can also contribute to climate action. Green mortgages, for instance, incentivize borrowers to buy or upgrade properties meeting specific environmental standards through reduced interest rates or higher loan amounts.
IIFL Home Loans in India has identified a gap in the market between the availability of new energy conservation methods throughout a building's life cycle and highlighted the need for increased knowledge about green building concepts among potential developers across the country. To address these issues, IIFL Home Loans has introduced the "Green Value Partner" program with the aim of reducing negative environmental impacts by supporting the development of green, affordable housing.
Similarly, CIMB in Malaysia offers preferential "green building index" rates for customers purchasing green-certified residential properties. And Maybank, also in Malaysia, launched the "Go Green with #MaybankHomeFinancing" campaign in 2021, providing eco-friendly prizes, such as solar panels, energy-efficient refrigerators and vertical farming systems, for homebuyers of green-certified properties, along with options for installing solar panels at a reduced cost.
Maybank Singapore, too, launched the "Green Home Loan" campaign in early 2023, offering e-voucher rewards to buyers of "Green Mark Certified" homes in support of sustainability and digitalization initiatives.
Moreover, payment platforms such as Alipay's Ant Forest can be powerful tools for climate action. By gamifying low-carbon life style choices and reforestation efforts, these platforms can encourage users to develop more sustainable behaviors. Since its launch in 2016, Alipay Ant Forest has encouraged 650 million online users to make low-carbon lifestyle choices. Similar initiatives, such as the GForest in the Philippines' GCash app, are contributing to reforestation efforts.
Among other major challenges facing green financing are the need for accurate data and measurement, the lack of consensus on net zero's definition, transitioning of portfolios away from high-emitting sectors, dearth of suitable low-carbon investment opportunities, uncertain regulatory and policy environments, and difficulty in engaging stakeholders in the transition process.
In other words, financial institutions can harness sustainability-enriched data and digitalization to inform customers about the environmental impact of their activity and promote behavioral change. By making sustainable behavior more enjoyable and convenient, these institutions can contribute significantly to a more sustainable future.
The author is an advisor at South Asia Department, Asian Development Bank.
The views expressed are those of the author and do not necessarily reflect the views of the Asian Development Bank, its management, its Board of Directors, or its members.
If you have a specific expertise, or would like to share your thought about our stories, then send us your writings at opinion@chinadaily.com.cn, and comment@chinadaily.com.cn.