Mideast automobile sector gets Chinese EV push
By JAN YUMUL in Hong Kong | China Daily | Updated: 2023-08-02 07:18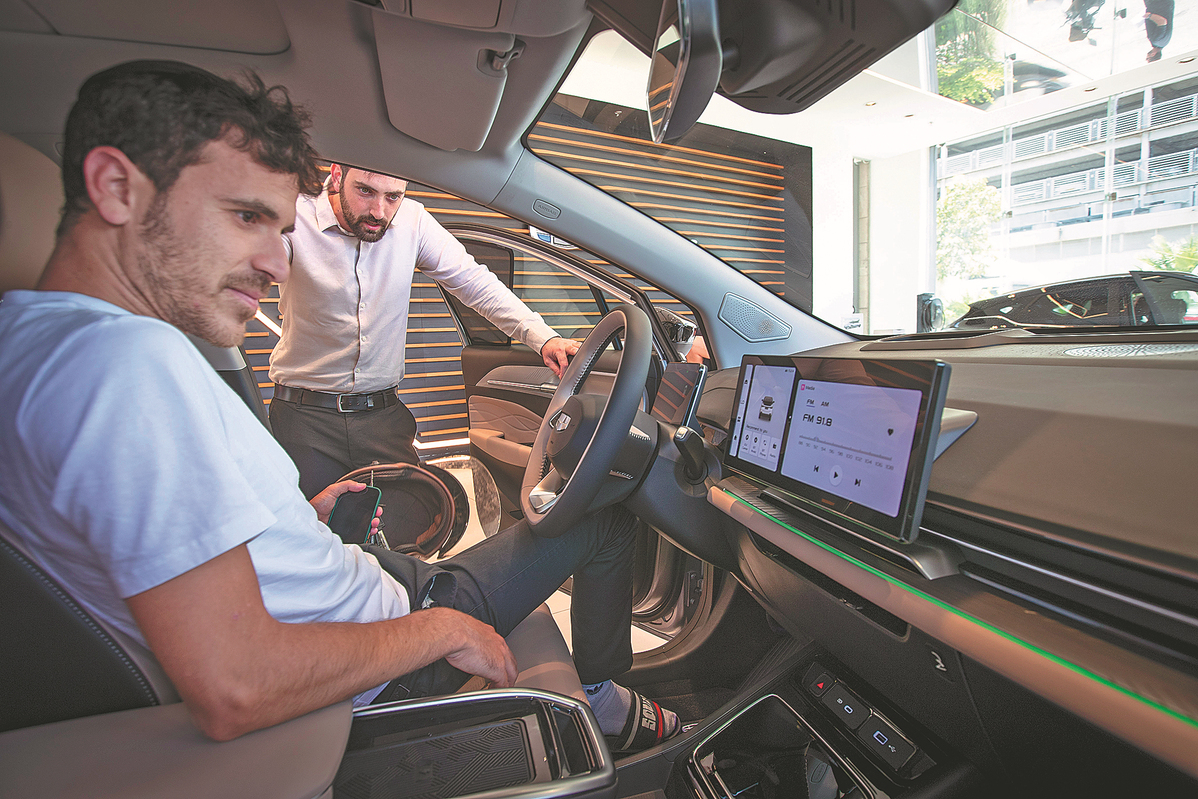 Chinese-made electric vehicles are in a noteworthy position to drive the sector's growth in the Middle East, which could help shape government policy, meet national carbon emission reduction targets, and develop local expertise, experts said.
China-made models are faring particularly well in the United Arab Emirates, which became the first country in the world to approve a national license for self-driving vehicles, awarding it to Chinese driving solutions company WeRide. In Jordan and Israel, Chinese car sales dominated in the first half of 2023.
Between January and June, 16,000 foreign-made EVs entered a major free trade zone in Jordan's central governorate of Zarqa and around 80 percent of them were manufactured in China, according to Xinhua News Agency, citing the Jordan Free Zone Investor Commission.
In Israel, Chinese brands topped electric car sales in the first half of 2023, according to data from the Israel Vehicle Importers Association. During that period, China's BYD and Geely Auto Group sold 9,698 and 4,492 vehicles, respectively.
"The Chinese car manufacturers are in an excellent position to grab the newly developing BEV (battery electric vehicles) market in Israel and the Middle East," Felix Creutzig, head of the Land Use, Infrastructures and Transport working group and chair of Sustainability Economics at Technische Universitat Berlin, told China Daily.
Creutzig said European car manufacturers, especially the Germans, have difficulties competing in the Middle East as their limited production output has to remain in the European market to meet European Union vehicle fleet standards.
"Israel is an interesting market: a relatively affluent car-dependent country with a tech-oriented and eco-conscious business sector centered around Tel Aviv. As distances are mostly short, there is little reason to be concerned with range anxiety," said Creutzig, who is also a former research associate at Israel Public Policy Institute, an independent nonprofit think tank.
Regan Luo, business development head of WeRide's market in the Middle East and North Africa, told China Daily that the UAE granting WeRide's self-driving vehicle license suggests it recognizes the potential benefits and impact of self-driving vehicles and is willing to embrace and support their deployment.
Luo said the size of their test fleet was still under evaluation and that all the autonomous driving vehicles WeRide has deployed and will deploy in the UAE are EVs with zero emissions, "which definitely will help the UAE reduce the carbon emissions".
Emissions cut
On July 11, the UAE Ministry of Climate Change and Environment announced it was seeking a 40 percent cut in emissions by 2030.
The UAE government also announced in July its target that at least 50 percent of cars will be electric by 2050. Along with this, a new network of EV charging stations will be introduced nationwide.
According to the "China Leads the Way in Electrifying the Road" report published by market intelligence platform Statista on July 21, China has become the global BEV leader, increasing annual sales of fully electric cars from roughly 10,000 in 2012 to 4.4 million in 2022.
Given the rosy outlook, Luo from WeRide said it would be helpful to create a supportive ecosystem for the growing EV industry to attract investments from automakers and charging infrastructure providers, stimulate new job opportunities, and encourage the development of local expertise in EV technologies and maintenance.