The power of youths to shape sustainable and inclusive future of region
By Pia Consuelo Antonina Roces Morato | China Daily | Updated: 2023-08-02 07:49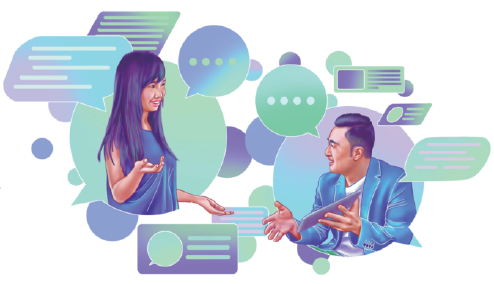 Last May, I, along with some of my colleagues from the Philippines, had the privilege to witness the third China-ASEAN Youth Hosts Camp in Guilin, Guangxi Zhuang autonomous region. The event, themed "Sharing New Achievements, Creating New Audio Visual Content and Building a New Home", was jointly organized by the National Radio and Television Administration, the government of Guangxi, and the Laos Ministry of Information, Culture and Tourism.
The Association of Southeast Asian Nations offers opportunities for youths to help shape future policies in ASEAN member states. For example, the ASEAN Youth Dialogue 2023 on "Digital Development for Sustainable Development Goals" was held in Jakarta with 60 youth representatives from ASEAN member states. The three-day event saw youths holding discussions and forwarding their recommendations to ASEAN leaders on equitable and inclusive digital development for realizing the SDGs in Southeast Asia.
ASEAN engages youths through community building and through initiatives such as the "ASEAN Work Plan on Youth 2021-25" which developed and adopted the work plan with five priority areas that follow the five domains of the ASEAN Youth Development Index, which is further divided into 14 programs and 32 main activities. The five priority areas are education, health and well-being, employment and opportunities, participation and engagement, and ASEAN awareness, values and identity.
The Southeast Asian countries have a relatively high youth population with more than half of it being under the age of 30.This demographic advantage helps the region harness the creativity and energy of the youth to boost economic growth, and ensure social progress and sustainable development. Investing in the skills, education and capabilities of our youths is essential to building a successful workforce, and their contributions can effectively lead the region's economic development and competitiveness.
As an educator and commentator, I believe our youths are a vital social and political force, because they carry with them the wisdom of the old and energy associated with the youth, and forge new paths for growth and prosperity. In short, in their hands lies the foundation of our future.
The youth are more often than not at the forefront of innovation and entrepreneurship, as they present a vision that can lead to the creation of new businesses, job opportunities and technological advancement in the region.
Being more connected and global-minded, the youth can be considered catalysts for social change and cultural transformation, and their ideas can be applied to promote inclusivity and foster the region's transformation. While engaging the youth to promote peace, we need better understanding and regional cooperation to maintain long-term stability and harmony of ASEAN and promote cultural exchanges. We also need to remember that dialogue nurtures the shared identity and cooperation between our diverse youth population, promoting peaceful coexistence and contributing to regional integration.
ASEAN has established many platforms for youths to share their innovative ideas, and promote cross-cultural understanding across the region. The ASEAN Youth Forum, for example, has been working to improve the ASEAN Youth Development Index which serves as a basis for the formulation of responsive and relevant policies and programs to address youth's issues and concerns.
Empowering the youth so they can play leadership roles is key to ensuring a sustainable and inclusive future for ASEAN, because such mechanisms enable the voices of the youths to be heard and helps nurture a new generation of visionaries and leaders. Like many other youth camps, the ASEAN youth camp, too, brings together young people from Southeast Asian countries where exchanges allow them to learn about each other's cultures, traditions, languages and customs. And the most important takeaway from this experience is the genuine appreciation for each other, because despite their differences, they are interconnected.
Building a new home requires a strong commitment from the youths. The youths should work together to overcome the challenges and cash in on the opportunities that come their way. The future of Asia, including East Asia, can be shaped by improving connectivity, increasing cultural exchanges and holding more dialogue. This in turn will foster goodwill, strengthen country-to-country ties and enhance mutual respect. Indeed, youths shape the future. And, as Confucius said, it does not matter how slowly you go as long as you do not stop.
Learning is a lifelong process and helping our youths to understand what their life needs to look like in the coming decades should lead to the development of a more sustainable and equitable world, as youths' decisions impact the future. Our experience in Guilin has helped us to realize the power of young people, and our role as their elders is to harness their potential in order to make them better citizens of the region and the world.
The author is a journalist and commentator with The Philippine Star, and communications team head and spokesperson for the Quezon city government.
The views don't necessarily reflect those of China Daily.
If you have a specific expertise, or would like to share your thought about our stories, then send us your writings at opinion@chinadaily.com.cn, and comment@chinadaily.com.cn.