Report: Russian economy shows resilience despite sanctions
By Liu Jianqiao | chinadaily.com.cn | Updated: 2023-08-02 20:03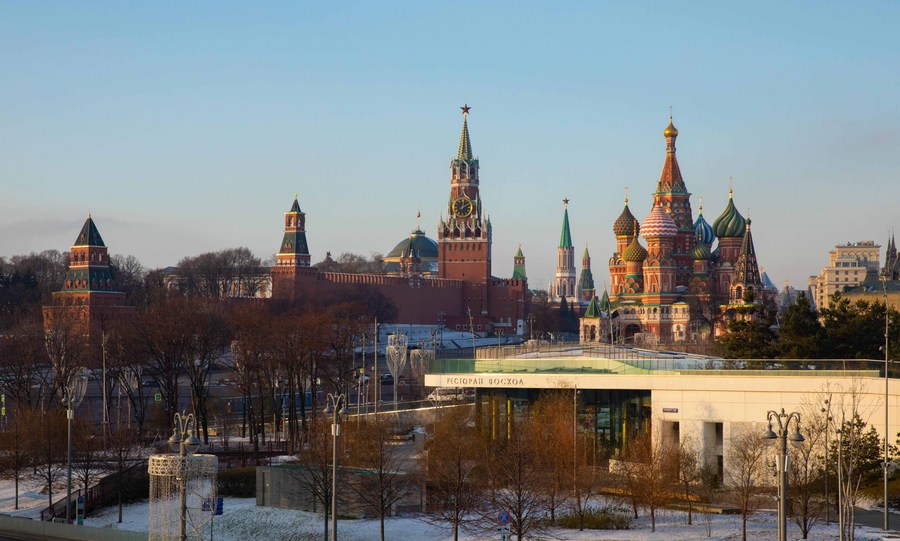 Russia's economy registered a stable recovery in the second half of 2022 amid Western sanctions and rising geopolitical tensions, according to a report issued on Wednesday.
The Annual Report on Development of Russia (2023), released by the Chinese Academy of Social Sciences, said last year Russia was confronted with "extreme coercion" by Western countries, led by the United States, especially in the supply chain, technology, energy and finance.
However, the Russian leadership has maintained overall stability in the economy due to counter-sanction measures and has begun to seek collaboration with non-Western countries, the report said.
Gao Jixiang, a deputy departmental director of CASS' Institute of Russian, Eastern European and Central Asian Studies, said the Russian economy had shown resilience in the short term with its GDP growth rate shrinking by only 2.1 percent, much lower than expected.
He also highlighted the structural transformation led by the Russian government and the reasonable fiscal and monetary policies taken against Western sanctions.
For example, he said, the ruble settlement order Russia introduced helped stabilize the currency's exchange rate and domestic prices in the country over the short run.
Nevertheless, the CASS report also indicated Russia's lack of momentum for sustaining long-term development. Due to sanctions and decoupling from the Western world, Russia is now seeing a brain drain in high tech sectors and shortages in data infrastructures and innovative potential, which will threaten its recovery in the future, Gao added.
The report noted Russia is now dedicated to enhancing ties with non-Western partners and to upholding multilateralism in the face of the diplomatic isolation led by the US.
Under this backdrop, the practical collaboration between Russia and China has been moving forward steadily, as bilateral trade topped $190.27 billion in 2022, up nearly 30 percent year-on-year.
According to China's General Administration of Customs, China's exports to Russia grew by 12.8 percent and imports from Russia by 43.4 percent in 2022. The two countries are expanding cooperation in energy supply, transportation infrastructure and other fields.
In response to the complicated international geopolitical situation, the report concluded, China and Russia should coordinate and cooperate with each other under multilateral frameworks to promote regional safety and stability, and defend the common interests of developing countries and emerging markets.