CPEC turns Pakistan into regional hub
By KASWAR KLASRA in Islamabad | China Daily | Updated: 2023-08-03 06:50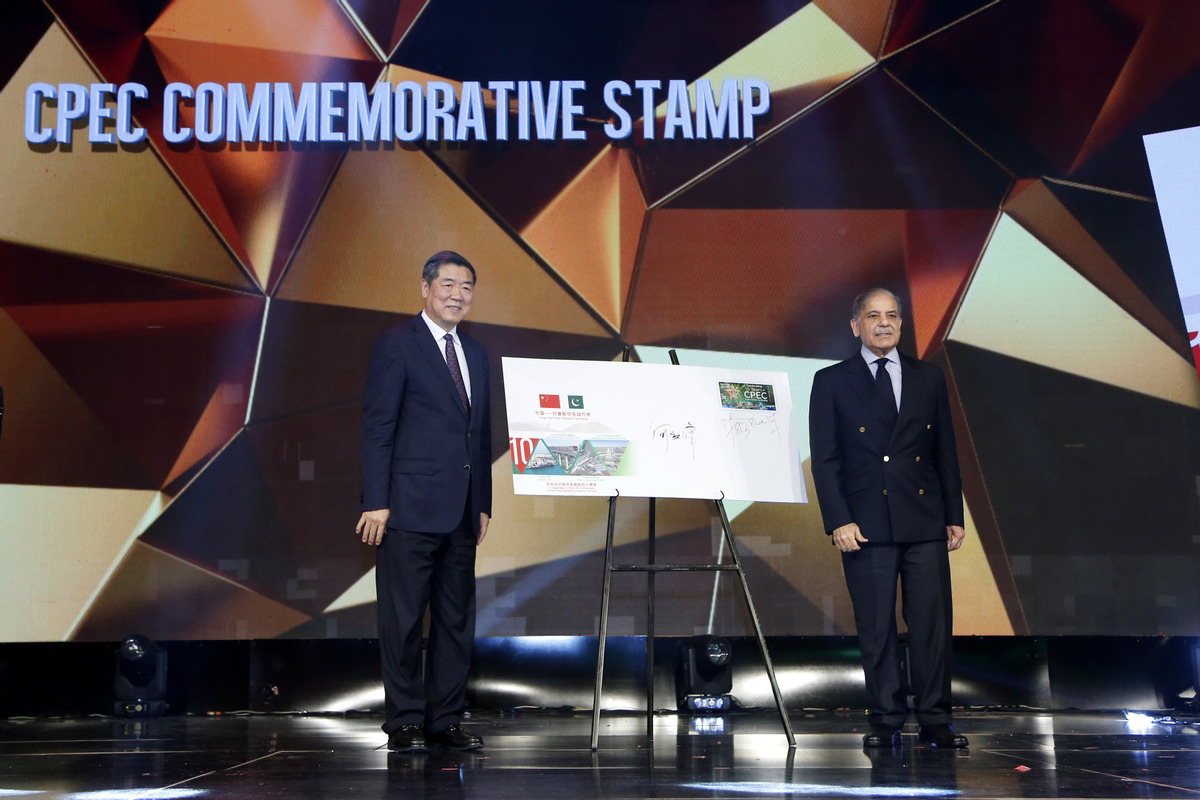 Project hailed for uplifting country's economy, international connectivity
The China-Pakistan Economic Corridor has proved to be a "fate changer" for Pakistan and the region, uplifting Pakistan's economy, as well as regional and international connectivity, said academics, civil servants and business people.
A mega project by national, regional and international standards, the CPEC was initiated in 2013 for China and Pakistan to jointly build local infrastructure and connectivity, and smoothen cultural and people-to-people exchanges.
Pakistan's Prime Minister Shahbaz Sharif said the CPEC has profoundly transformed Pakistan's economic and social landscape, Xinhua reported.
The CPEC has created hundreds of thousands of direct jobs, giving an economic boost in Pakistan, Federal Minister for Planning, Development & Reform Ahsan Iqbal said. It also benefits small and medium-sized enterprises indirectly linked to the CPEC projects.
Consequently, this economic activity has played a "pivotal role in combating poverty in Pakistan", he said.
Gwadar Port in southern Pakistan, along with the upcoming international airport, is poised to become the epicenter of this transformation.
The Central Asian states are already signing agreements to leverage the benefits of Gwadar Port. The recent Pakistan-Afghanistan-Uzbekistan railway agreement also aims to enhance connectivity and provide more efficient access to Gwadar, according to the minister.
Back in 2013-14, Pakistan was at a critical juncture, losing approximately $4-5 billion annually due to rampant electricity load shedding, said Chief Executive Officer of the Asian Institute of Eco-Civilization Research and Development Shakeel Ramay. Power outages were not only affecting the quality of life but also crippling the country's industrial sector. "Today, thanks to the CPEC, the scenario has dramatically improved," he said.
"In the absence of CPEC, the cost of load shedding would have spiraled to an estimated $15-20 billion in 2022-23, leading to a catastrophic socioeconomic impact," Shakeel added.
Serving as lifeline
Faisal Vawda, former federal minister of water resources, said the energy projects spearheaded by the CPEC have served as a "lifeline like never before".
"The CPEC has played a key role in pulling Pakistan out of the dark ages. Thanks to the CPEC, Pakistan now has the capacity to produce enough electricity to meet the demands of both the industry and its population," he said.
Chinese companies, under the umbrella of the CPEC, are making substantial investments in Pakistan's social development, with an emphasis on skills development.
"A Chinese company at Sahiwal power plant trained 245 engineers and 377 office or lower-level staff. Another company trained 600 engineers and about 2,000 office and lower-level staff at Port Qasim. China's State Grid Cooperation has trained more than 5,000 employees," said Noman Akbar, an electrical engineer based in Gujranwala, in Pakistan's Punjab Province.
Danyal Gilani, a civil servant in Pakistan who had served in Beijing, said the CPEC projects are attractive for foreign direct investment and will stimulate economic activity in those areas and create jobs while enhancing trade opportunities for Pakistan.
The writer is a freelance journalist for China Daily.