Experts dispute nature of US tech-investment curbs
By Zhao Huanxin in Washington | chinadaily.com.cn | Updated: 2023-08-03 23:54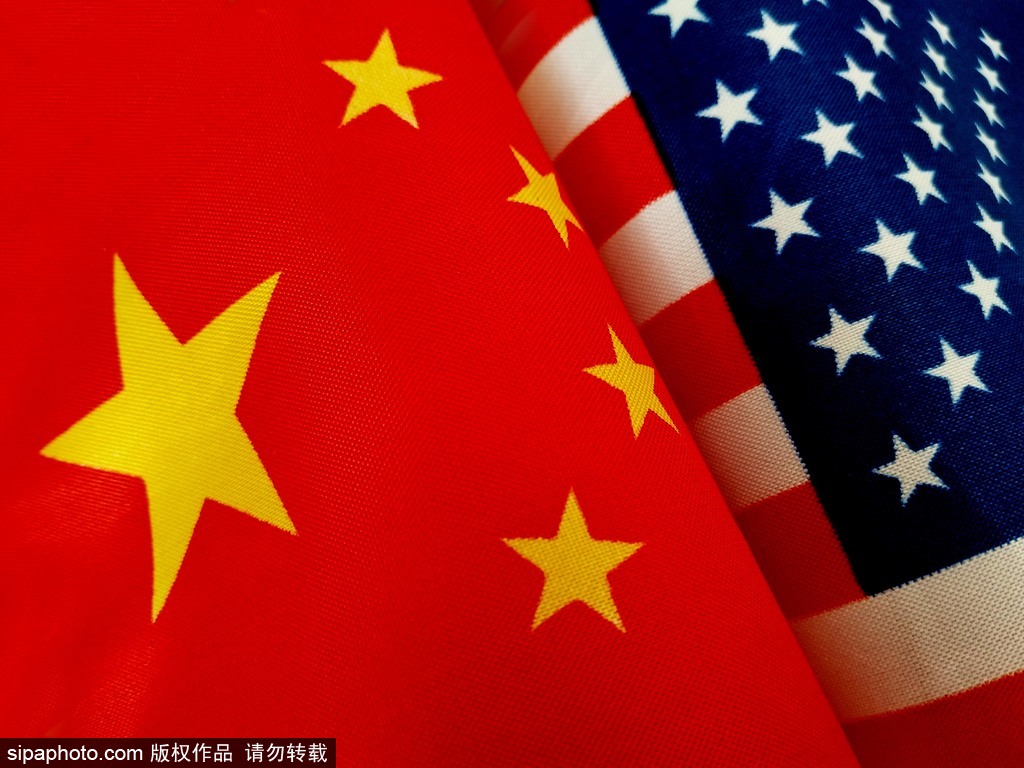 Risks: Chinese market seen as necessary to US firms
During her visit to Beijing earlier last month and in the weeks that followed, US Treasury Secretary Janet Yellen defended Washington's trade curbs imposed on security grounds, particularly those limiting US technology investment in China.
"What I tried to explain to our Chinese counterparts is that our desire is to make these US policies clearly national security focused, transparent and narrow, that we're not attempting to stifle economic progress in China," Yellen said on July 17 in Gandhinagar, India, days after she reiterated the same stance in her China trip.
Now, as US President Joe Biden is planning to sign an executive order to limit critical US technology investments in China by mid-August, some US experts have doubted both the scope and the nature of the restrictions, saying that the move is intended to curtail the country's growth.
"The growing likelihood of narrower tech restrictions on China is like renaming decoupling 'de-risking'. Actions matter more than words. The US is still aiming at containment and China will retaliate," Stephen Roach, former chief economist at Morgan Stanley, wrote on social media on Monday.
Roach, a professor at Yale University, was commenting on US media reports that said the Biden administration is planning to roll out restrictions on investments in China, focusing on cutting-edge technology, including semiconductors, artificial intelligence and quantum computing, and these will take effect by 2024.
Gary Hufbauer, a senior fellow and trade expert at the Peterson Institute for International Economics in Washington, said the outbound investment controls are not helpful to bilateral relations that are only recently showing slight signs of an easing of tensions.
"It's hard to reconcile the new restrictions with Secretary Yellen's description as 'narrowly targeted'," Hufbauer said. "I doubt that China will see the restrictions that way."
The tense US-China relations have continued to ripple out into corporate America.
Late last month, US representatives Mike Gallagher and Jason Smith scolded Ford Motor Co for partnering with a leading Chinese battery company.
Most recently, a US congressional committee on China announced on Tuesday it is probing asset management giant BlackRock and index provider MSCI, claiming that they were facilitating investments in Chinese companies that Washington had sanctioned.
So far, the US has blacklisted at least 1,300 Chinese entities and individuals.
"When the new E.O. (executive order) is coupled with Congressional criticisms of Ford and BlackRock, dozens of proposed bills to curtail US-China trade, and Chinese retaliation, the market effect has to be negative," Hufbauer said in an email.
There will be a public comment period and engagement with Wall Street and the affected industries so they can weigh in on the final version of the executive order.
But Hufbauer said he was "skeptical" that there will be any significant changes following the comment period.
China's top envoy in Washington has said Beijing opposes both an "iron curtain" and a "silicon curtain", referring to the Cold War and the technological war that he said are being waged under the pretext of competition.
"The United States prohibits exports of equipment making chips smaller than 14 nanometers to China. This is like forcing others to wear outdated swimsuits in a swimming contest while one wears a Speedo Fastskin himself. Is this fair play?" Chinese Ambassador Xie Feng said at the Aspen Security Forum on July 19.
Xie said that China "will not flinch from any provocation coming our way", suggesting that the Chinese government will take resolute countermeasures if provoked.
The Semiconductor Industry Association, a trade body for the US semiconductor industry, said China is the largest market for semiconductors, accounting for 36 percent of sales for US companies.
"Rising tensions in US-China relations pose both short-term and long-term risks to supply chain resilience, market access, and ultimately the competitiveness of the US semiconductor industrial base," the lobbying group said in its annual State of the Industry Report released on July 27.
The report noted that a strong semiconductor industry is grounded in a virtuous innovation cycle that relies on access to global markets which can support the scale of R&D investments.
"Without access to these global markets, US companies lose the scale necessary to finance both capital expansions and research and development here in the United States," it said.
Earlier last month, in response to "potential additional government restrictions on semiconductors", the association released a statement saying that repeated steps to impose "overly broad, ambiguous, and at times unilateral restrictions" risk diminishing the US semiconductor industry's competitiveness, disrupting supply chains, causing significant market uncertainty, and prompting continued escalatory retaliation by China.
"We call on both governments to ease tensions and seek solutions through dialogue, not further escalation. And we urge the administration to refrain from further restrictions until it engages more extensively with industry and experts to assess the impact of current and potential restrictions to determine whether they are narrow and clearly defined, consistently applied, and fully coordinated with allies," it said.
Robert Zoellick, former US trade representative and former president of the World Bank, has noted that the Biden administration's industrial policy requires "huge subsidies for favored causes", and that such policies are "notoriously" difficult to implement and require not-so-fine tuning.
For example, in the semiconductor industry, the Commerce Department now has to decide which semiconductor producers to subsidize, for what types of chips, for how long and with what restrictions, he wrote in an article published on June 7.
"If Washington orders companies not to sell any chips to China, American producers will lose earnings for research and development and expansion. Washington also has to decide what inputs must be produced at home — if feasible — and to expect retaliation," Zoellick wrote.