Species recover as national parks thrive
China Daily | Updated: 2023-08-05 11:20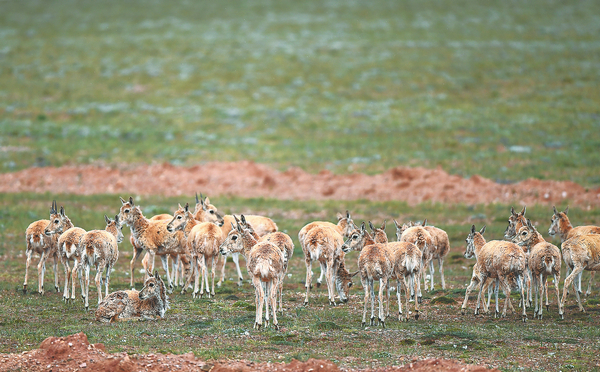 The population of flagship species in Sanjiangyuan and Wuyishan national parks has recovered due to the advances in park protection, an official said on Monday.
The authenticity and integrity of the ecosystem in these national parks were "under effective protection", said Tian Yongchen, director of the National Park Center of the National Forestry and Grassland Administration, at a news conference in Beijing.
In 2021, China established the first batch of national parks, with a protected land area of 230,000 square kilometers.
These parks, namely Sanjiangyuan, the Giant Panda, the Northeast China Tiger and Leopard, the Hainan Tropical Rainforest and the Wuyishan national parks, are home to nearly 30 percent of the key terrestrial wildlife species found in the country.
Citing a previous plan on the spatial layout of national parks, Tian says there were 49 candidate areas, covering 1.1 million square kilometers, accounting for 10.3 percent of China's land.
Tian adds that the master plan will be steadily advanced, and more than 400 counties in 28 provincial-level regions are expected to benefit from it.
The administration is actively collaborating with other departments to facilitate the enactment of a law on national parks as early as possible. Future work also includes optimizing the regulations on the establishment, construction, and operation of national parks, guiding the promulgation of provincial regulations, and strengthening unified law enforcement among multiple departments, according to Tian.
Striving to build the world's largest national park system, China will hold the second National Park Forum on Aug 19 in Xining, the capital of Qinghai province.
Xinhua