Economic actions attempt to curb technology firms
China Daily | Updated: 2023-08-07 08:19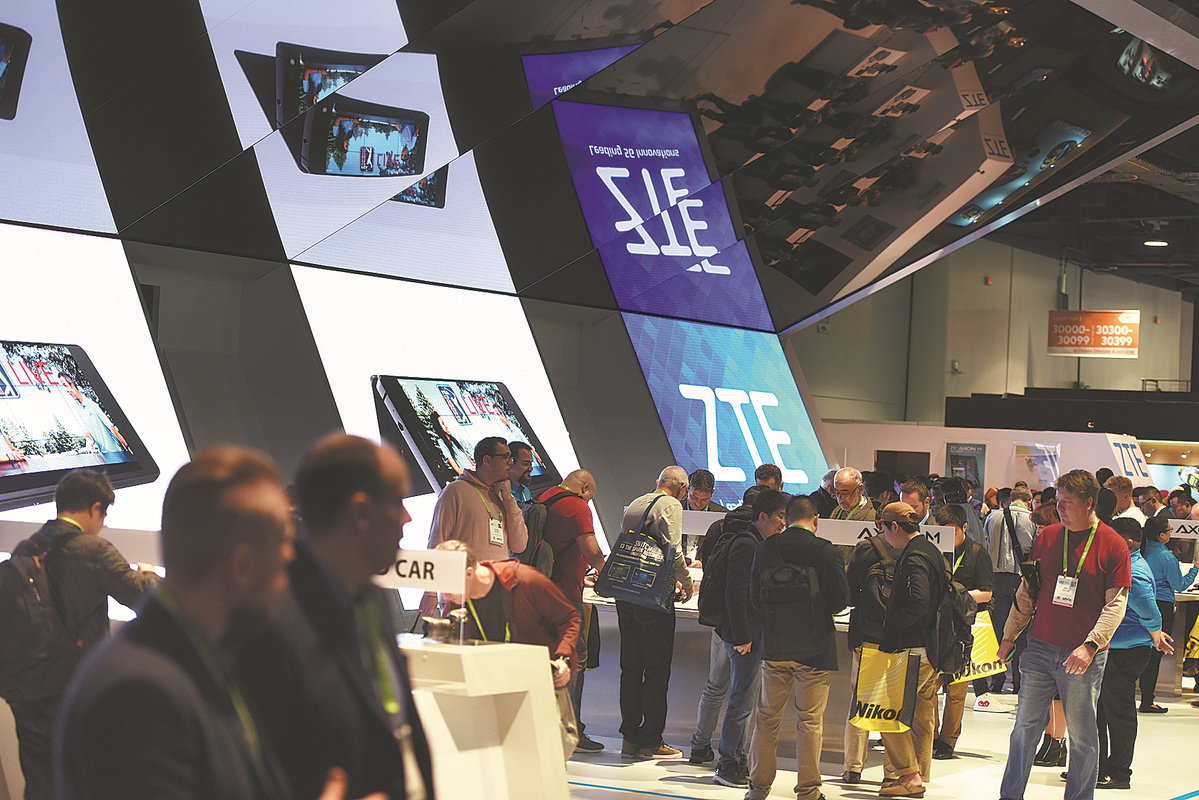 The United States has continuously expanded the scope of its economic sanctions and export controls pertaining to China.
The US does this primarily through the Specially Designated Nationals and Blocked Persons, or SDN, list; the Non-SDN Chinese Military Industrial Complex list; and the Entity List, mostly made up of companies from China, and some from other countries.
Published by the US Commerce Department Bureau of Industry and Security, or BIS, the Entity List is a trade restriction document consisting of certain foreign persons, entities or governments. Entities on the list are subject to US license requirements for the export or transfer of specified items, such as some US technologies.
There are more than 700 Chinese companies on the list, most recently 43 companies that were added in June, several having to do with the aerospace industry.
The recent additions include Aviation Industry Corp of China 612 Institute, Aviation International Corp of China International Simulation Technology Service Co Ltd, Beijing China Aviation Technology Co Ltd, and Shanghai Aerospace Science and Technology Development Co Ltd.
Most of the US economic sanctions against China began in 2018, when then-US president Donald Trump's administration banned US agencies from using any systems, equipment and services from Huawei Technologies Co Ltd, alleging the company was aiding the Chinese government in "espionage activities".
The efforts continued under the Joe Biden administration with the aim of trying to slow the growth of China's technology sector.
An action that drew widespread media coverage was the US Congress' ban on the popular video app TikTok on federal government devices in December. More than half of US states have enacted similar mandates. Under the measure, federal employees were barred from using the app owned by ByteDance of Beijing on government devices and gave the Biden administration 60 days to issue agency directives.
In August 2018, Trump signed the National Defense Authorization Act for Fiscal Year 2019 that banned equipment from Huawei and ZTE Corp from being used by the US federal government, citing security concerns.
On May 15, 2019, the US Department of Commerce added Huawei and 70 foreign subsidiaries and "affiliates" to its Entity List under the Export Administration Regulations.
It said the company had been indicted for "knowingly and willfully causing the export, re-export, sale and supply, directly and indirectly, of goods, technology and services (banking and other financial services) from the United States to Iran and the government of Iran without obtaining a license from the Department of Treasury's Office of Foreign Assets Control".
That restricts US companies from doing business with Huawei without a government license.
Various US-based companies immediately froze their business with Huawei to comply with the regulation.
On Oct 7, the BIS implemented controls related to advanced computing and semiconductor manufacturing in China.
"These updates will restrict (China's) ability to both purchase and manufacture certain high-end chips used in military applications," the BIS said.
"The export controls … restrict (China's) ability to obtain advanced computing chips, develop and maintain supercomputers, and manufacture advanced semiconductors."
In March, the Commerce Department added 28 Chinese companies to the Entity List, including Inspur and Loongson, saying they acquired US technology in support of China's military.