Slovenia calls on EU for aid as floods mark 'greatest disaster'
By EARLE GALE in London | China Daily Global | Updated: 2023-08-08 10:15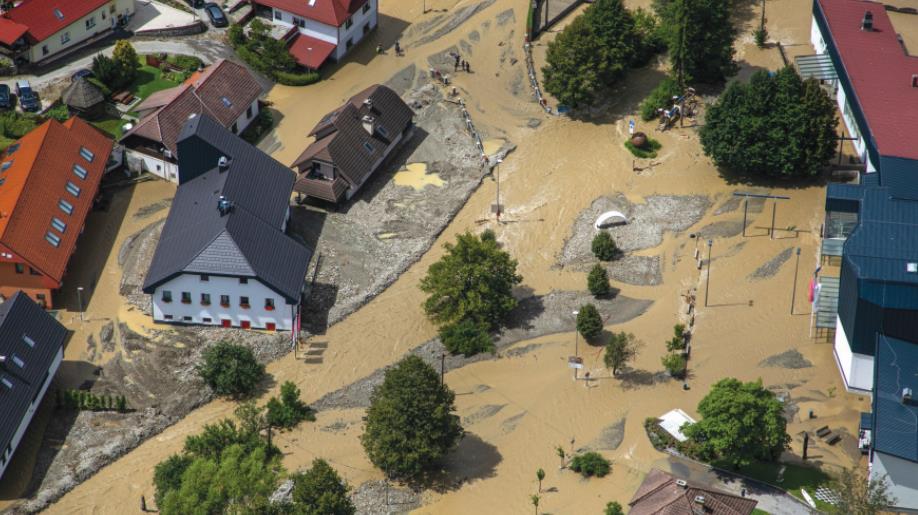 Severe flooding in the mountainous European nation of Slovenia late last week and on the weekend that caused widespread destruction and claimed at least four lives amounted to "the greatest damages by natural disasters in the history of independent Slovenia", its prime minister said as he called on the European Union for help.
Robert Golob said extremely heavy rain that fell mainly on Thursday evening, Friday, and Saturday on soil that had been hardened by weeks of drought led to massive runoff, overflowing rivers, and floods that caused at least 500 million euros ($550 million) of damage; with homes, roads, and bridges swept aside in the worst-hit areas.
The Associated Press news agency said the flooding also left some parts of the country without a supply of drinking water.
The floods triggered the evacuation of thousands of people and the mobilization of the country's army as part of the relief effort, the Slovenian Press Agency added.
Golob said the flooding hit two-thirds of the nation of 2 million and followed what Slovenia's weather service said was a month of rain falling in 24 hours.
Ursula von der Leyen, the president of the European Union's executive, the European Commission, immediately signaled in a post on the X social media platform that the bloc will do all it can to help the member-nation.
"Heartbreaking to follow the devastation caused by colossal floods in Slovenia," she wrote. "The EU is by the side of the Slovenian people. We will mobilize support as needed."
Janez Lenarcic, the EU's commissioner for crisis management, who is Slovenian and who is already in the country, will liaise directly with the Slovenian government, von der Leyen added.
Slovenia said it has asked the bloc for heavy machinery and engineering units, to help remove debris from blocked roads.
The Financial Times newspaper said Slovenia has also called on the NATO military alliance to help it deal with the aftermath of the floods. It said the nation is understood to have specifically requested NATO's Euro-Atlantic Disaster Response Coordination Centre helps with the provision of helicopters, soldiers, and prefabricated bridges.
Experts said the extreme weather that hit Slovenia and that has damaged other nations in recent weeks has been partly caused by climate change — with some areas of Europe battling record heat and drought while others have been hit by torrential rain.
Floods also hit Slovenia's neighbor, Austria, on the weekend, with people forced to leave their homes in the nation's southern Carinthia province as a result. And several people were killed in a rain-triggered landslide in northwestern Georgia on Thursday.
Teimuraz Mghebrishvili, from Georgia's interior ministry, told NBC News: "Sixteen bodies have been found in the disaster area, and their identification is under way."