China's electromechanical products exports rise to 58.1%
By Sun Chi | chinadaily.com.cn | Updated: 2023-08-09 10:46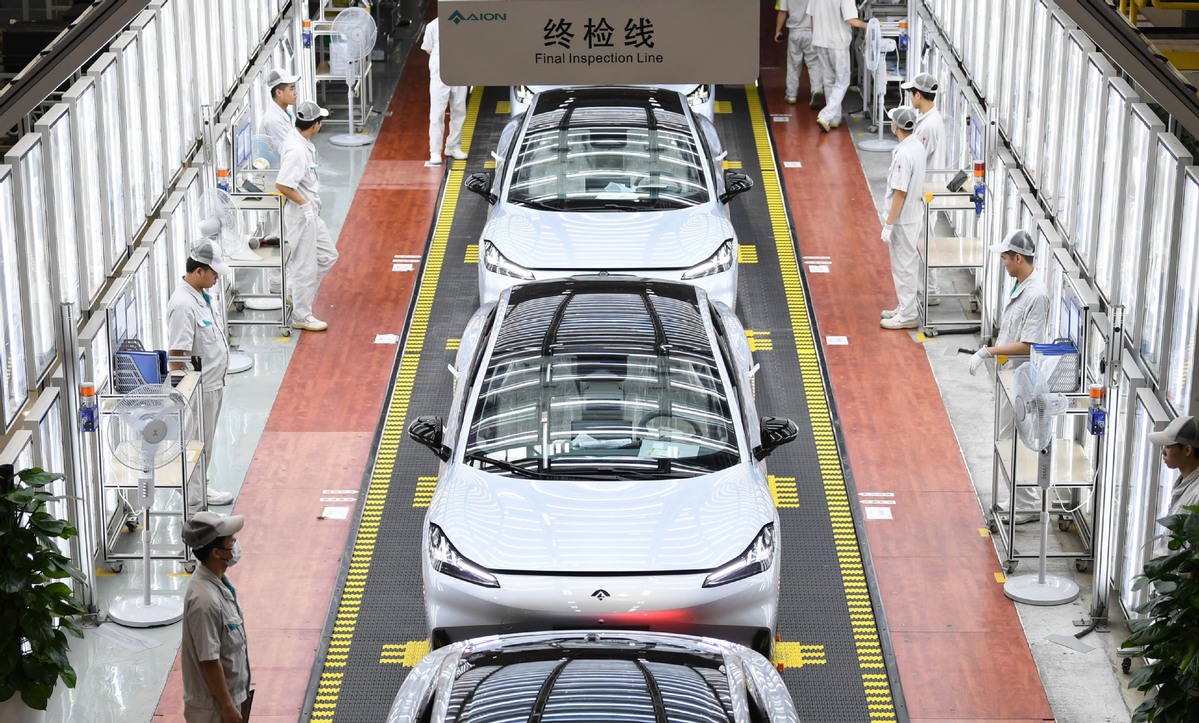 China's mechanical and electrical products rose to 58.1 percent in its total export in the first seven months with a prominent automobile export, as per the data from General Administration of Customs on Monday, CCTV News reported.
China has made remarkable achievements in automobile export so far this year. The export of automobiles topped the world, exceeding that of Japan in both the first quarter and the first half of the year. The country has grown into the world's largest automobile producer, consumer market and exporter. GAC's statistics showed that China exported 2.78 million autos in the first seven months, up 74.1 percent year-on-year, reaching a total value at 383.73 billion yuan ($53.35 billion), up 118.5 from a year earlier.
China has established a complete and solid industrial chain for its manufacturing industries. Key components and core technologies in some areas of automobile manufacturing are independent and controllable, product quality continues to rise to a new level, and the market share of independent brands has increased significantly.
The new energy vehicle industry has become the key field among the country's industrial upgrade, up 35 percent in output in the first half on a yearly basis and 2.6 times in export over the same period last year.
Yan Min at the Department of Economic Forecasting, the State Information Center, said that China's automobile export ranks among the top in the world, showing that the pace of China's modern industrial system construction has accelerated, and the independent research and development and design production capacity of high-end products has improved. The researcher added that the country's export products have climbed to the middle and high position in the value chain, the proportion of domestic added value of products has increased, and the ability to earn foreign exchange from imports and exports has become stronger.