Xpeng CEO hails win-win technological cooperation with Volkswagen
Xinhua | Updated: 2023-08-09 10:47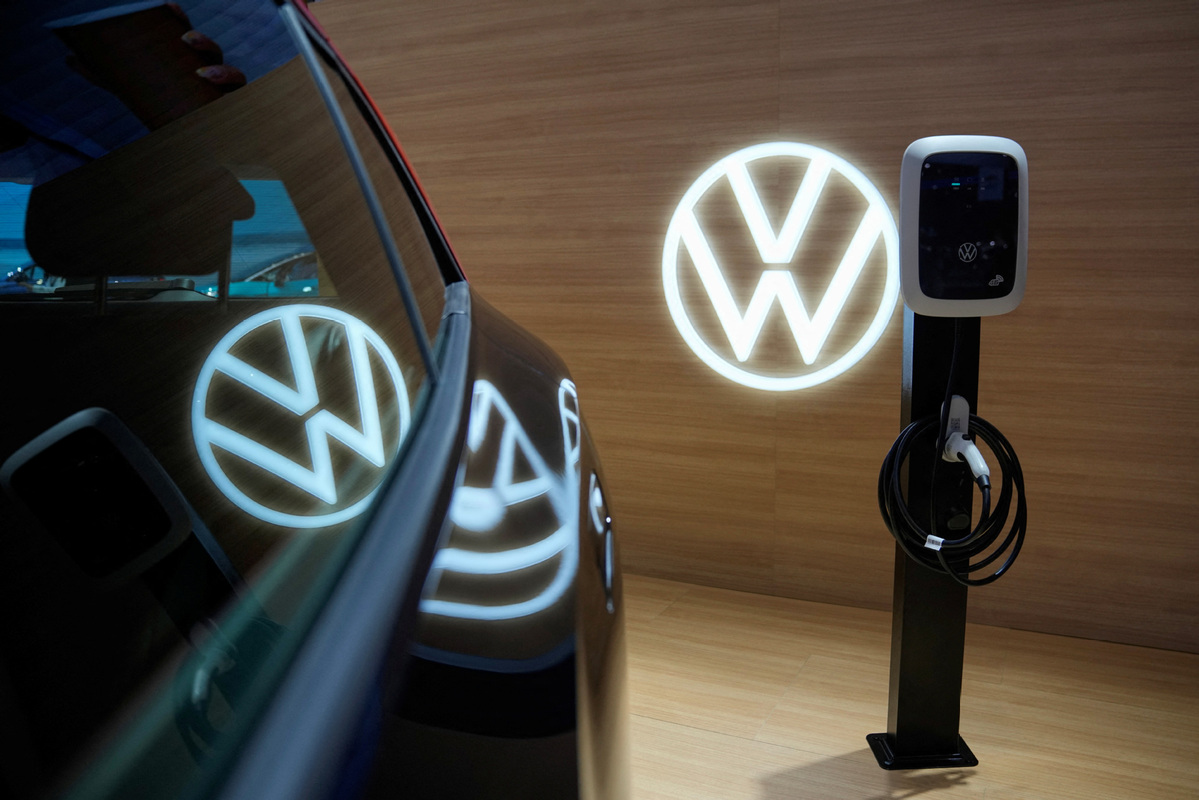 GUANGZHOU - The landmark cooperation agreement between Xpeng and Volkswagen has testified to the willingness of China's auto industry to share technologies with the world, said Xpeng CEO He Xiaopeng.
The Volkswagen Group, a veteran German carmaker, last month reached an agreement to buy a 4.99-percent stake in the Chinese electric vehicle (EV) startup Xpeng and co-develop two EV models for the Chinese market.
The deal attracted much attention as it gave Volkswagen access to Xpeng's technologies, including the advanced driving assistance system (ADAS), in its effort to tap into China's fast-growing EV market.
In an exclusive interview with Xinhua, Xpeng CEO He Xiaopeng said Chinese auto companies have started to sell their cutting-edge technologies to foreign counterparts, breaking the mold of one-way technological transfer from foreign auto firms to Chinese ones.
"We have cooperation in terms of both stocks and technologies, which is of great significance," He said, adding that it also marks the first instance of a Chinese carmaker profiting from selling their own software.
Against global headwinds stemming from rising protectionism and anti-globalization sentiment, Xpeng's deal with Volkswagen sent out positive signals that "closer cooperation brings a win-win situation," the CEO said.
"The strategic cooperation once again proves that China's automobile industry continues to embrace the world and is willing to share technologies and seek common development," he said.
Founded in 2015, Xpeng is a rising star in China's new energy vehicle (NEV) sector, which has entered a fast track of growth amid the country's drive to peak its carbon dioxide emissions by 2030.
In the first half of 2023, China's NEV output expanded 42.4 percent year on year to nearly 3.79 million units, while NEV sales surged 44.1 percent to almost 3.75 million units, according to the National Development and Reform Commission.
The Guangzhou-based company is known for its strong focus on technological innovation, with 40 percent of staff being R&D personnel and R&D expenses reaching 5.21 billion yuan ($728 million) in 2022.
He said the decision for Volkswagen to team up with Xpeng was based on thorough research on enterprises and technologies in China and a recognition of Xpeng's edge in smart technologies.
For Volkswagen, the cooperation will greatly shorten the time needed for matching hardware with software, and for getting new products ready for production, while Xpeng will improve its brand image, technological strength and commercial value, said He.