Amazon countries set joint agenda against deforestation
Xinhua | Updated: 2023-08-09 11:18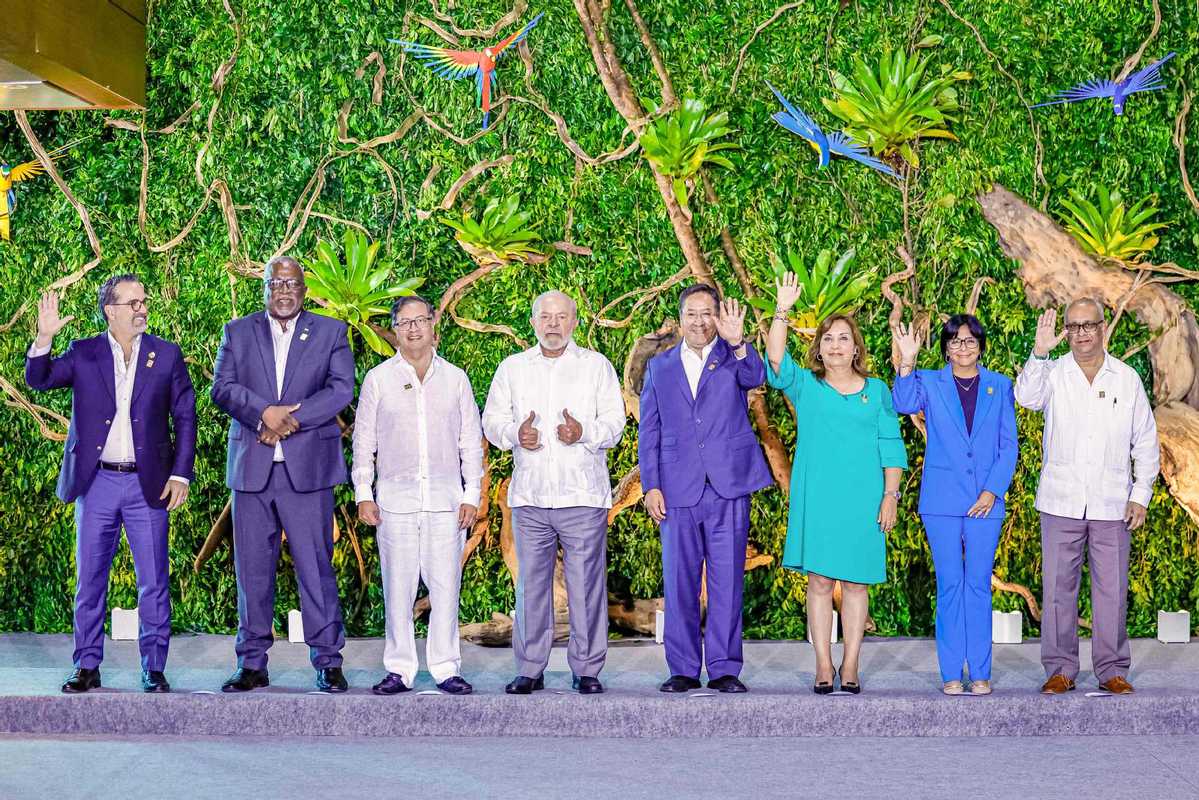 BRASILIA - Countries attending the Amazon Summit in Belem, Brazil, on Tuesday adopted a declaration that would lay the foundation for a joint regional agenda on efforts to save the rainforest, including forging an alliance to combat deforestation.
The Belem Declaration, signed by the eight member countries of the Amazon Cooperation Treaty Organization, additionally urged developed countries to fulfill their commitments, including providing some 100 billion US dollars in resources for conserving the tropical forest.
It essentially recognized the urgent need for regional cooperation to avoid reaching a tipping point in the Amazon and also established new contribution targets for developing countries to tackle the climate crisis.
Brazilian Foreign Minister Mauro Vieira called the declaration "an exhaustive and important text", according to the Globo news network.
"Issues of great interest to the Amazon region are addressed in terms of health, education, monitoring, joint action against the trafficking in resources and minerals, science and technology -- in short, all areas are covered," he said.