Action urged to save Amazon rainforest
Updated: 2023-08-10 07:04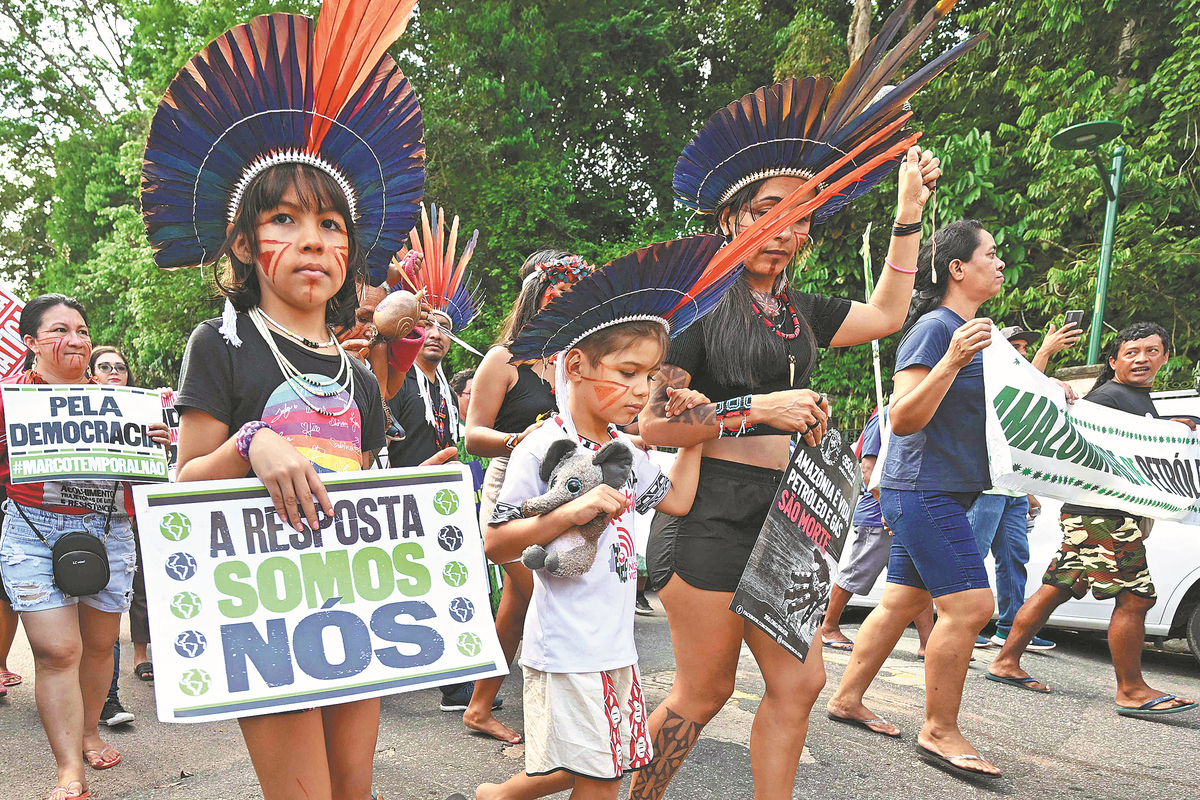 BELEM, Brazil — Eight Amazon countries called on industrialized countries to do more to help preserve the world's largest rainforest as they met at a major summit in Brazil to chart a common course on how to combat climate change.
The leaders of the South American countries that are home to the Amazon met in the city of Belem for a two-day summit, which ended on Wednesday. They said the task of stopping the destruction of the rainforest cannot fall on just a few when the crisis has been caused by so many.
The members of the Amazon Cooperation Treaty Organization, or ACTO, are hoping a united front will give them a major voice in global talks. The ACTO is an intergovernmental organization formed by eight member countries: Bolivia, Brazil, Colombia, Ecuador, Guyana, Peru, Suriname and Venezuela.
"The forest unites us," said Brazil's President Luiz Inacio Lula da Silva. "It is time to look at the heart of our continent and consolidate, once and for all, our Amazon identity."
The calls from the presidents of countries including Brazil, Colombia and Bolivia came as the leaders aim to fuel the much-needed economic development in their regions while preventing the Amazon's continuing demise "from reaching a point of no return", according to a joint declaration.
Biodiversity loss
Some scientists say that when 20 percent to 25 percent of the forest is destroyed, rainfall will dramatically decline, transforming more than half of the rainforest to tropical savannah, with immense biodiversity loss.
In his opening speech, Lula emphasized that the "severe worsening of the climate crisis" required action "in unison".
"It has never been so urgent," he said just hours after the European Union's climate observatory confirmed July had been the hottest month recorded.
Bolivia's President Luis Arce urged wealthy countries to help fund efforts to protect the Amazon.
"All the responsibility for the climate crisis and its consequences shouldn't fall on our shoulders and our economies. We're not the ones who created the crisis," he said.
However, the summit stopped short of environmentalists' and indigenous groups' boldest demands, including for all member countries to adopt Brazil's pledge to end illegal deforestation by 2030 and Colombia's pledge to halt new oil exploration.
Seeking to pressure the gathered heads of state, hundreds of environmentalists, activists and indigenous demonstrators marched to the conference venue in Belem, urging bold action.
It is the first summit in 14 years for the ACTO, set up in 1995 by the South American countries that share the Amazon basin.
The destruction of the rainforest is pushing it dangerously close to a tipping point, beyond which trees would die off and release carbon rather than absorb it, with catastrophic consequences for the climate, scientists have warned.
Xinhua