93 die in Hawaii wildfires, deadliest in over 100 years in US
Xinhua | Updated: 2023-08-13 12:18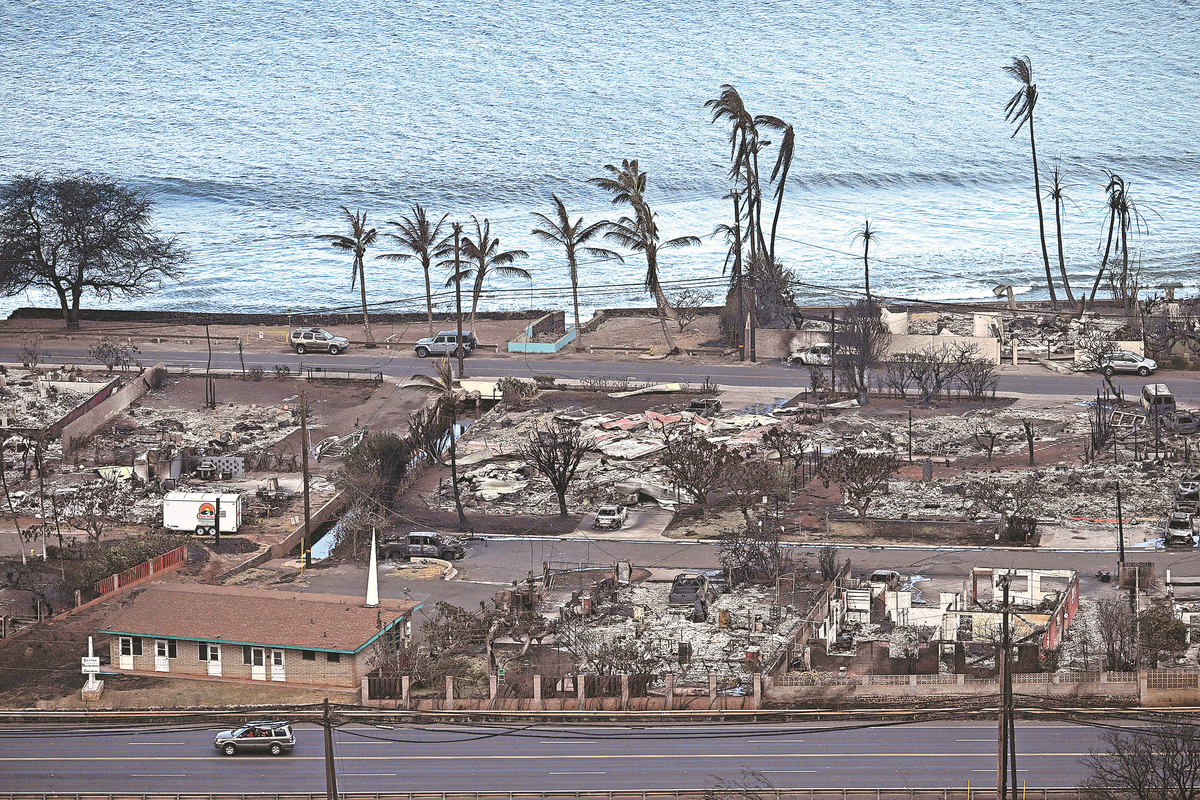 LOS ANGELES -- The death toll from the Maui wildfires in US state of Hawaii reached 93 on Saturday, according to the Maui County's website.
The latest update has made the wildfire the deadliest in more than a century in modern US history, surpassing the Camp Fire that erupted on Nov 8, 2018 in California and killed at least 85 people.
Hawaii Governor Josh Green warned at a news conference Wednesday afternoon that the number would continue to rise as "hard work is going on." He added that the government has secured 1,500 rooms for displaced families.
Deadly wildfires have nearly completely destroyed the historic town of Lahaina, a popular tourist spot and once the capital of the Kingdom of Hawaii.
Maui Police Chief John Pelletier said at the news conference that canines had searched only 3 percent of impacted areas.
More than 2,200 structures were damaged or destroyed and 2,170 acres (around 8.78 square kilometers) have burned as a result of the Lahaina Fire, according to the assessment of the Pacific Disaster Center, an applied research center managed by the University of Hawaii, and the Federal Emergency Management Agency. The assessment showed that the estimated cost to rebuild could reach $5.52 billion.
Maui County said that firefighters continue working to extinguish flare-ups and contain fires in Lahaina, Pulehu/Kihei and Upcountry Maui.
US President Joe Biden on Thursday approved a major disaster declaration for Hawaii in the wake of the devastating hurricane-driven wildfires.