Tesla cars barred from parking at Yueyang airport
By Liang Shuang | chinadaily.com.cn | Updated: 2023-08-13 21:31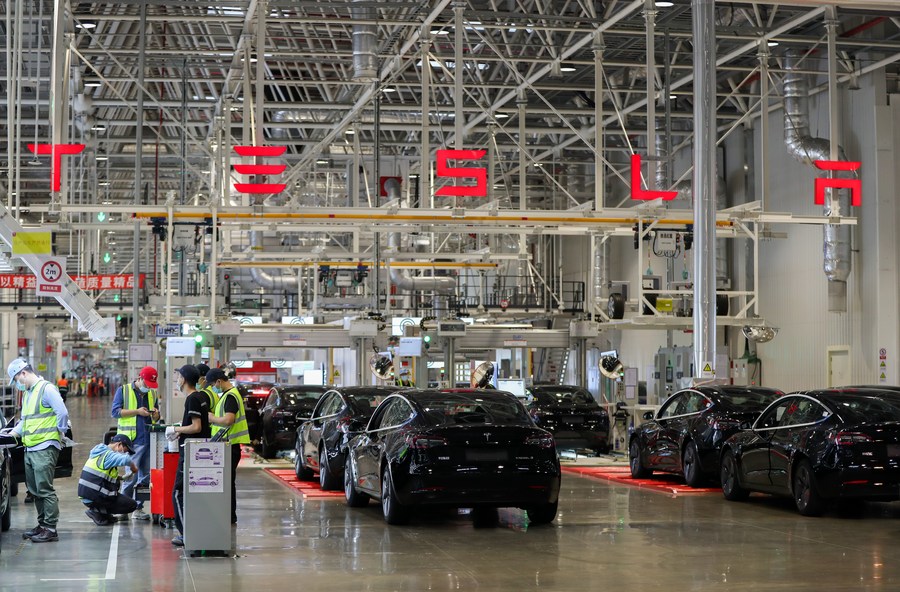 Tesla cars are banned from parking at Yueyang Sanhe Airport in Yueyang, Hunan province, due to confidentiality concerns, airport officials said on Sunday.
A video circulating online showed a "No Tesla" sign at the entrance of the airport's parking lot. A service worker at the airport confirmed to Jiupai News in Hubei province that the rule has been in effect for months.
The reason for the ban is that Tesla cars have a mode that records the car's surroundings once the driver has left. The service worker said that the rule applied to everyone, including airport employees, and that "many places have a similar rule."
Tesla owners are still allowed to drop off or pick up passengers at the airport, but they must park their cars outside the lot.