Legacy admissions in the eye of storm
By LIA ZHU in San Francisco | China Daily | Updated: 2023-08-15 06:49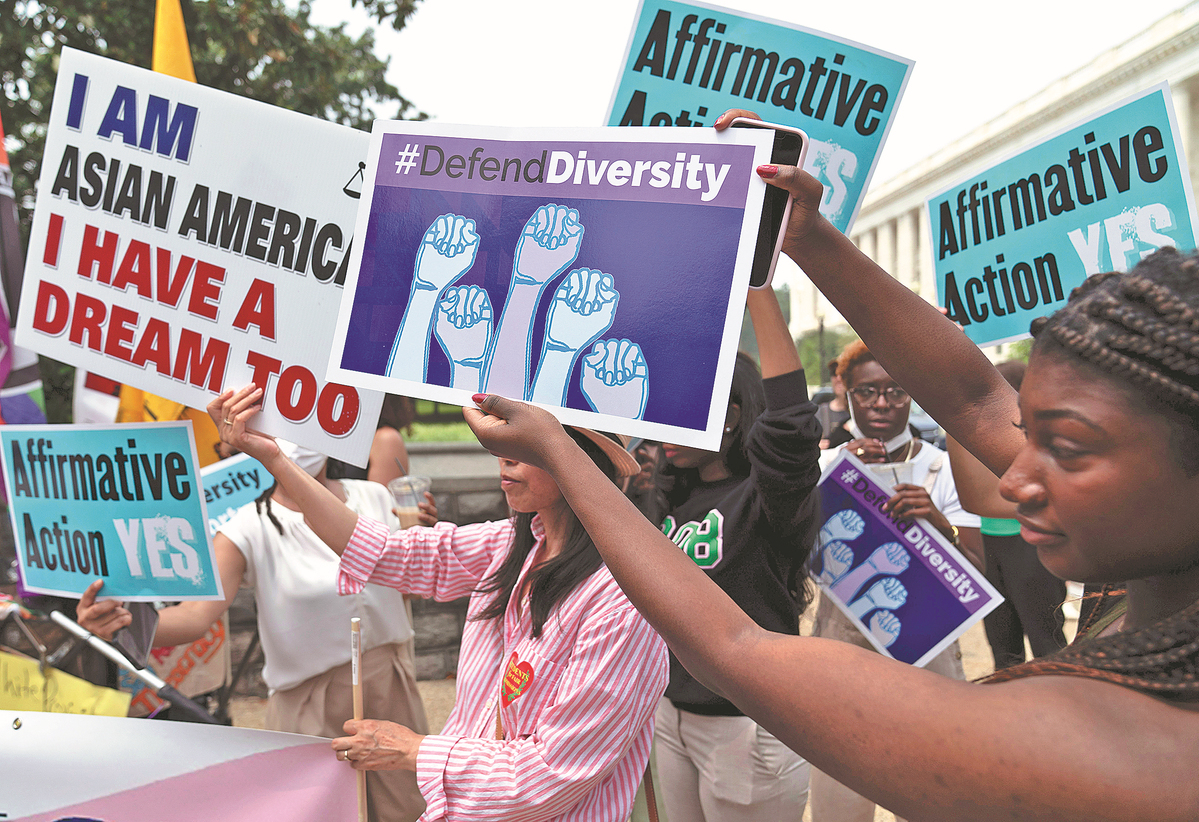 Practice of alleged discrimination, preferential treatment in elite schools probed
Editor's note: With the US Department of Education launching a civil rights probe into Harvard University's policies on "legacy admissions", this page takes a closer look at alleged racial discrimination in college admissions in the country, as well as the findings of a recent study showing affluent children being overrepresented in elite schools.
Following the US Supreme Court's ban on considering race in college admissions, the "legacy practice" of Harvard University and other elite schools in the United States have come under heightened scrutiny, triggering a fierce national debate on wealth, privilege and race.
As one of the nation's richest and most prestigious universities, Harvard has been the focus of criticism over its controversial admission policies, including consideration of applicants' race and their ties to the university.
The US Department of Education has started a civil rights probe into whether Harvard discriminates in its undergraduate admissions process by giving preferential treatment to children of wealthy donors and alumni — a practice called "legacy admissions".
The investigation is a response to a complaint filed by Lawyers for Civil Rights, a nonprofit in Boston, on behalf of three black and Latino community groups early last month.
They alleged the students who receive the preferential treatment are "overwhelmingly white" and make up as much as 15 percent of Harvard's admitted students. They called on the Education Department to investigate Harvard's use of donor and legacy preferences and "the resulting unjustified disparate impact".
The complaint was filed just days after the Supreme Court's decision on June 29 to strike down Affirmative Action in college admissions. The ruling bans schools from taking race into consideration as a specific basis for accepting a candidate.
The challenge against Harvard was brought by the conservative group Students for Fair Admissions in Virginia, which has been focusing on eliminating affirmative action in higher education and other sectors.
The Supreme Court's conservative majority effectively overturned precedent reaching back 45 years, which colleges and universities had relied on to achieve student diversity.