For the love of Lao She
By Chen Nan | CHINA DAILY | Updated: 2023-08-15 07:56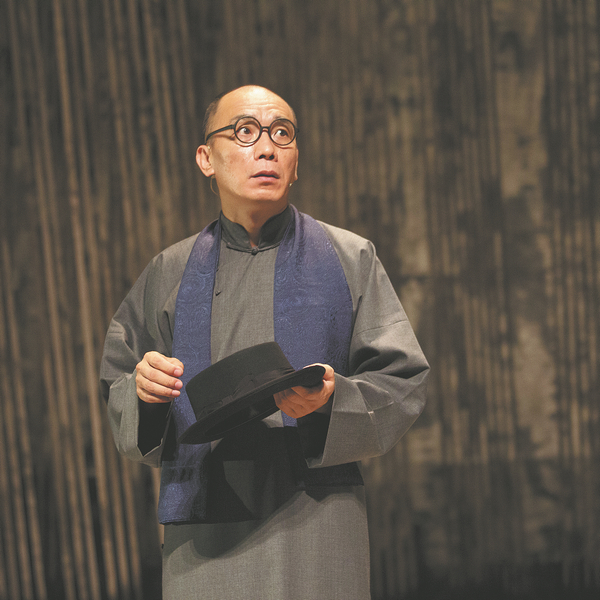 Director and actor Fang Xu is set to restage his adaptation of renowned Chinese author's 1933 novel, Divorce, with a new title and an abstract twist.
Born Shu Qingchun to a Manchu family in Beijing in 1899, Chinese writer Lao She is best known for his vivid descriptions of grassroots' lives that reflect the social realities of the time, and for his precise depictions of local culture in Beijing, especially through his unique sense of humor and use of the city's dialect.
His novels, including Luotuo Xiangzi (Rickshaw Boy) and Sishi Tongtang (Four Generations Under One Roof), and his plays, such as Longxugou (Dragon Beard Ditch) and Teahouse, have earned him a stellar reputation as a linguistic and literary master worldwide.
For the writer himself, Divorce, which was first published in 1933, was a favorite among his own works, and the one he was most satisfied with.
In 2013, Chinese director-actor Fang Xu adapted the book and premiered a Chinese play under the same title. Ten years later, Fang is going to restage the play, albeit with a different name.
"My friends once joked that I need to change the name for the play because 'divorce' might be an intimidating word for couples coming to the play," says Fang. "It's a joke, but I think it's a good idea. So I decided to name the play The Quest for Love of Lao Li."