Dubai company to invest $500m in Evergrande's EV arm
chinadaily.com.cn | Updated: 2023-08-15 11:08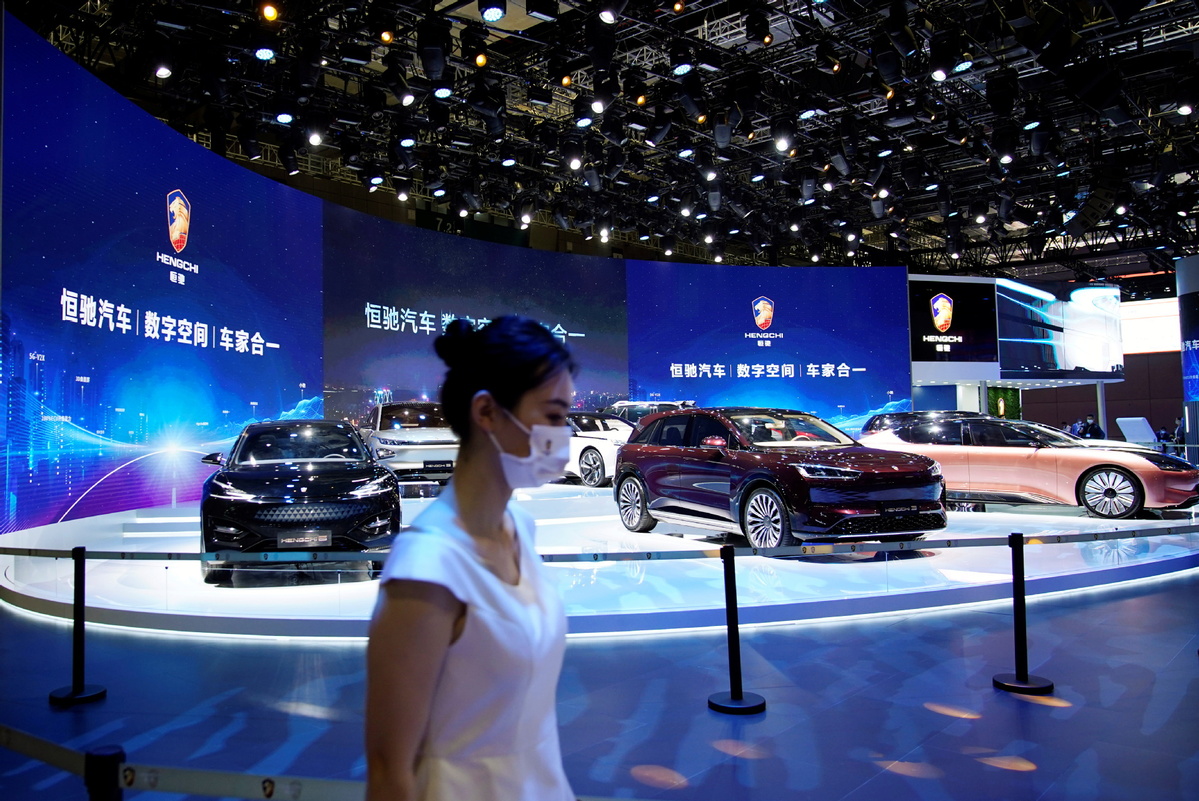 Dubai-based mobility company NWTN reached an agreement on Monday with China Evergrande New Energy Vehicle Group to acquire around 27.5 percent of the Chinese EV maker's equity for $500 million.
The investment will also give NWTN the right to nominate a majority of the EV maker's board.
NWTN said the proposed transaction is expected to close in the fourth quarter this year, subject to customary and other closing conditions.
China Evergrande New Energy Vehicle Group was established in 2019 and has released nine new energy vehicle models, of which the first mass-produced model, Hengchi5, was delivered in October 2022.
NWTN said it believes a partnership with the Chinese EV maker will enable their synergies and facilitate its research and development and mass production of new car models for eventual export overseas.
"By helping to address EVGRF's near-term capital needs and partner in expanding its market overseas, the company believes EVGRF can be instrumental in addressing the EV needs of the Middle East," it said.
Many countries in the Middle East are promoting low-carbon development and green transformation across many sectors.
The UAE government recently approved the UAE National Energy Strategy 2050 Update proposing to increase the share of clean energy to 30 percent by 2030.
According to the company's research, the country's EV market is expected to grow at an annual rate of more than 25 percent over the next five years.
A pioneering mobility and green energy company, NWTN said it has a full vehicle assembly facility in Abu Dhabi, United Arab Emirates. It has expanded its capabilities to include photovoltaic power generation, green hydrogen production and energy storage.
It said it has been strategically expanding its business, vying in growing markets in the Middle East, North Africa, China, and other countries across the globe.
"NWTN's emphasis on the use of AI technologies, autonomous driving, and personalized passenger experience is key to its market positioning as it empowers the future of mobility," said the company.