Japan's attitude toward history denounced
By MO JINGXI | chinadaily.com.cn | Updated: 2023-08-16 00:06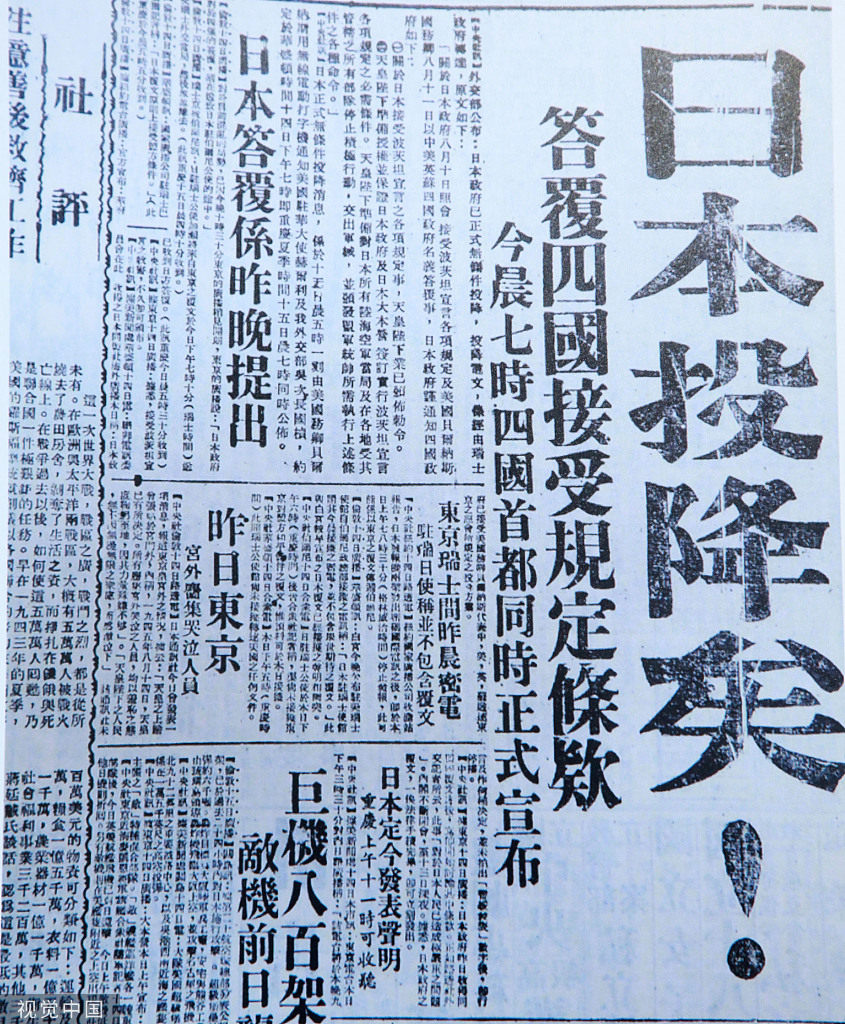 China made serious representations with Japan on Tuesday after Japanese Prime Minister Fumio Kishida sent a ritual offering to the Yasukuni Shrine in his capacity as president of the country's ruling Liberal Democratic Party.
Tuesday marked the 78th anniversary of Japan's defeat in World War II.
On the same day, Japan's Economic Security Minister Sanae Takaichi, a member of Kishida's cabinet, visited the controversial shrine, which honors 14 convicted Class-A Japanese war criminals from World War II.
"The negative move of Japanese political leaders on the issue of the Yasukuni Shrine once again shows the Japanese side's erroneous attitude toward historical issues," said Foreign Ministry spokesman Wang Wenbin at a regular news briefing in Beijing.
"Today marks the 78th anniversary of Japan's unconditional surrender. It was on Aug 15, 1945, that the Chinese people, together with the people of the world, defeated the Japanese militarist aggressors and fascism," Wang said.
Noting that the Yasukuni Shrine is seen as a symbol of the wars of aggression launched by Japanese militarists, the spokesman said the essential prerequisite for Japan to restore and develop normal relations with its Asian neighbors is facing up to and deeply reflecting on history.
"We urge the Japanese side to earnestly draw lessons from history, stick to the path of peaceful development, take concrete measures to make a clean break with militarism and avoid further losing the trust of its Asian neighbors and the international community," Wang said.
South Korea also expressed deep disappointment and regret over Japanese leaders once again sending offerings to or paying respects at the Yasukuni Shrine, which glorifies Japan's war of aggression and enshrines war criminals.
"Our government urges responsible figures in Japan to look squarely at history and show genuine ... repentance on the past through action," Yonhap News Agency quoted from a statement released by South Korea's Foreign Ministry.