Ministry: US control on investment a 'decoupling' move
By Zhong Nan | chinadaily.com.cn | Updated: 2023-08-17 23:53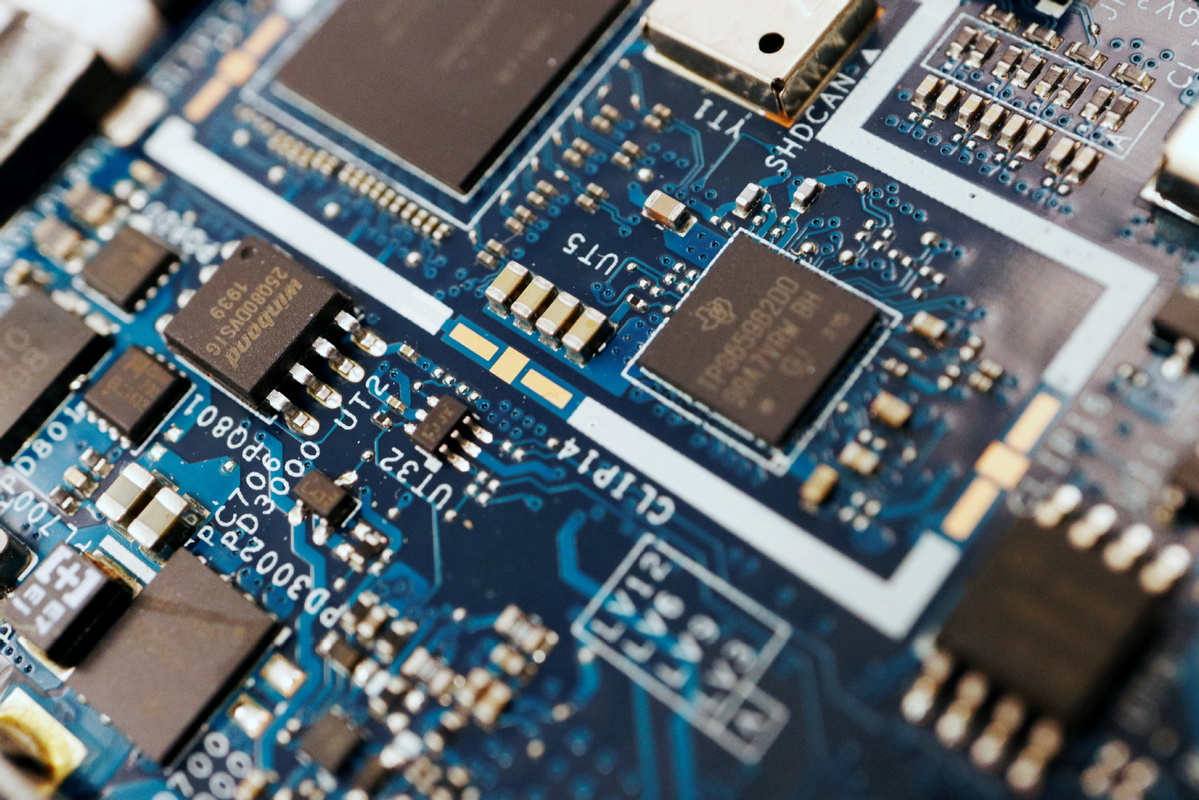 China has engaged in dialogue with businesses to evaluate the tangible implications of the United States executive order restricting high-tech, US-based investment going to China, and the Chinese government will take necessary measures based on the findings of this assessment, the Ministry of Commerce said on Thursday.
Signed by US President Joe Biden in early August, the order authorizes the US Treasury Department to regulate the flow of US investment and expertise into three sectors in China — semiconductors and microelectronics, quantum computing and artificial intelligence.
Addressing a regular news conference in Beijing, Commerce Ministry spokeswoman Shu Jueting said the US executive order authorizing investment restrictions toward China is counterproductive and can have detrimental effects.
The ministry also said that China would welcome a visit by US Commerce Secretary Gina Raimondo to the country, and relevant government departments of both sides are maintaining close communication regarding arrangements for a visit.
Experts said the US executive order is just another "decoupling" move that targets China but will eventually be more harmful to US industries and businesses.
Li Wei, a professor of international relations at Renmin University of China, said that although a number of senior US government officials, including US Secretary of State Antony Blinken and US Treasury Secretary Janet Yellen, had visited China in recent months, the executive order restricting critical technology investment in China will have a severe impact on the interests of businesses and investors in both countries, increasing tensions in bilateral relations.
Chen Wenling, chief economist at the China Center for International Economic Exchanges in Beijing, said the US should stop its "decoupling" and "de-risking" approach with regard to the high-tech sector, because such an approach endangers the integrity of the global industrial chain.
While initially directed at China, this policy could potentially have far-reaching repercussions on the global stage, Chen said.
China-US trade amounted to 2.64 trillion yuan ($364 billion) in the first seven months of 2023, down 9.6 percent year-on-year. The volume accounts for 11.2 percent of China's total foreign trade, making the US the third-largest trading partner of China, following the Association of Southeast Asian Nations and the European Union, data from the General Administration of Customs showed.
In response to a recent hearing at the US House of Representatives, Shu, the spokeswoman for the Commerce Ministry, said that China firmly opposes forced technology transfers and there is no such thing as helping its businesses replace US companies by forcibly acquiring technology.
"The statements from the US side are completely at odds with the facts. The essence of China-US economic and trade cooperation is mutually beneficial and win-win," she said.
The spokeswoman emphasized that China welcomes companies from the US and other countries to thrive and prosper in China. The country strives to create a market-oriented and rules-based international business environment for all types of companies.
"Mergers and acquisitions aimed at acquiring technology and intellectual property rights are ordinary business cooperation practices," she said, adding that mandatory technology transfers are in violation of China's Foreign Investment Law and run counter to the nation's economic principles.
Shu urged the US to treat Chinese companies fairly and justly, providing them with equal opportunities for their trade and investment cooperation activities in its market.
In light of China recently implementing export restrictions on industrial products and materials containing gallium and germanium, Shu said the country's export controls are cautious and moderate, with the goal to effectively safeguard national security and fulfill international obligations.
Shu added that the ministry will adjust and refine the export control list for dual-use items in compliance with the provisions of export control laws in a timely manner.