BYD unveils Fang Cheng Bao brand to explore new segments
chinadaily.com.cn | Updated: 2023-08-18 11:19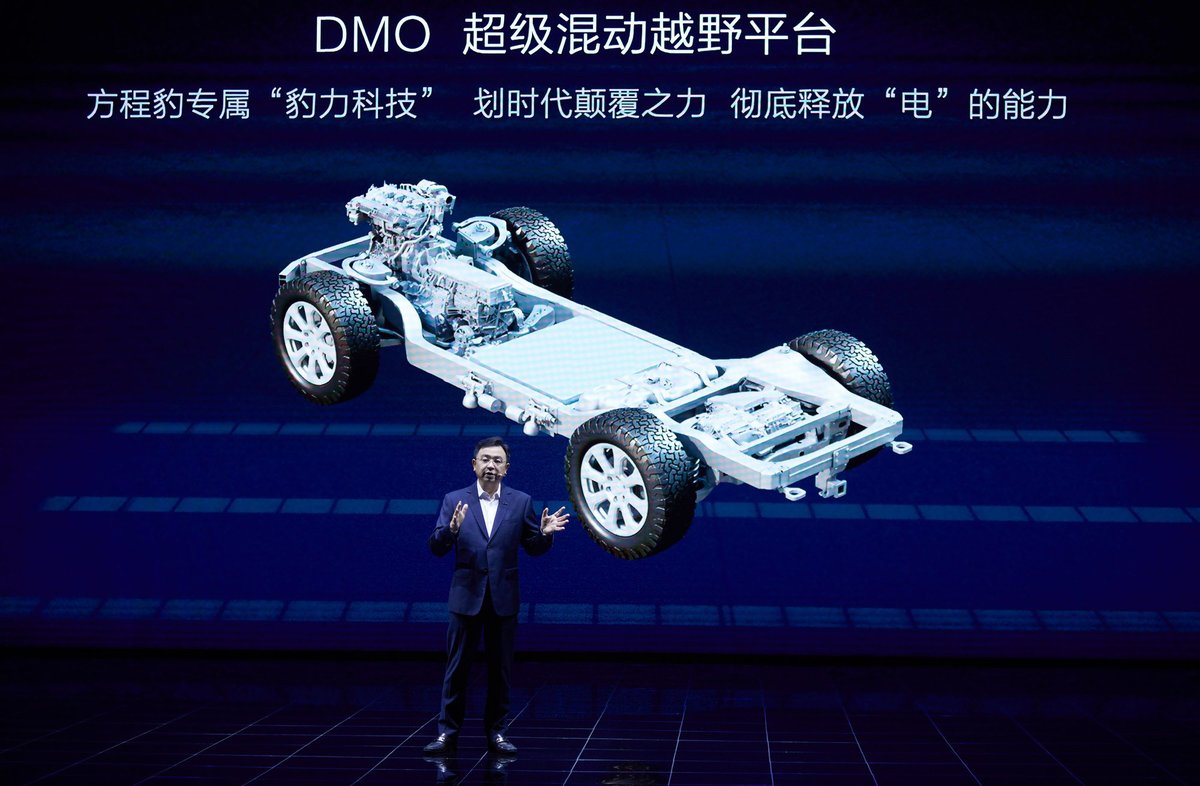 China's NEV maker BYD unveiled a premium brand on Wednesday to make a foray into new vehicle segments such as off-roaders and sports cars.
So far, models from the carmaker backed by Warren Buffett are primarily sedans and urban SUVs.
Wang Chuanfu, founder and chairman of BYD, said that the Fang Cheng Bao brand will not only meet drivers' transport needs but also cater to their need to display their status and individualism.
Fang Cheng literally translates as formula in Chinese, and Bao means leopard.
"We hope the brand will accelerate the transition of the EV industry," he said. "Fang Cheng Bao will turn each individual customer's dream into a reality."
Vehicles under the brand will use BYD's new plug-in hybrid platform, known as DMO, which stands for "dual-mode off-road".
Among other features, the platform features 1.5-liter or 2.0-liter turbocharged engine that generates a maximum output of over 500 kW and cuts fuel consumption by 35 percent compared with gasoline off-roaders of the same size.
The carmaker said the first production model, the Bao 5 off-roader, will debut at the Chengdu Motor Show, which starts on August 25.
BYD also gave a glimpse into the Bao 8 and the Bao 3 models on Wednesday, both of which are off-roaders as well.
The carmaker also unveiled its sales network plan, saying that it will cover around 60 first-tier and second-tier cities by the end of the year.
BYD did not unveil what models its Fang Cheng Bao brand would rival, but analysts say they could include Great Wall Motors' Tank series, Toyota's Prado and even Jaguar Land Rover's Defender.
BYD is one of the most popular carmakers in China. Statistics from the China Association of Automobile Manufacturers show that its sales from January to July totaled 1.52 million units, up 88.9 percent year-on-year.