Confidence brightens among dealerships despite price flux
By CAO YINGYING | CHINA DAILY | Updated: 2023-08-21 07:29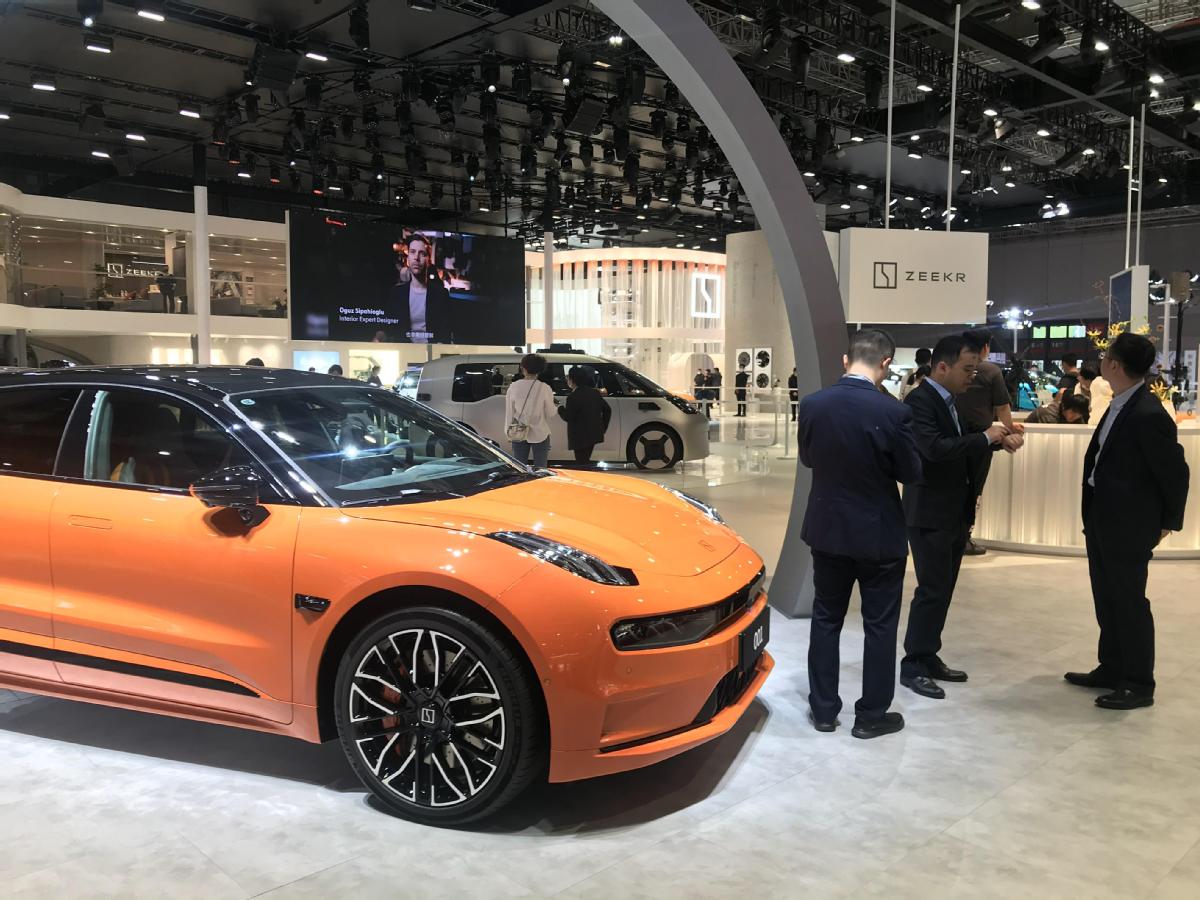 Incentive policies among reasons why many showrooms will weather volatility
Despite the lower-than-expected operational performance of vehicle dealerships in the first half of this year, various promotional policies have led to a restoration of dealers' confidence.
Only 24.9 percent of respondent dealerships achieved their half-year sales targets, while 56.9 percent of them accomplished more than 80 percent of their targets, according to a survey of the China Automobile Dealers Association.
The survey — to find out the business conditions of car dealerships in the first half — covered more than 40 dealership groups and more than 100 individual dealerships.
At the same time, the proportion of new car sales' profits dropped significantly, from 19.7 percent at the end of 2022 to 4.9 percent in the first half.
The survey also reveals that during the period, 50.3 percent of dealerships experienced a loss, 35.2 percent of them made a profit and 14.5 percent of them reached break-even. The proportion of dealerships facing losses has reached a peak in recent years.
The association said that multiple factors triggered a series of large-scale price reductions of new vehicles, both new energy and internal combustion engined in the first half. The price volatility swallowed up the already meager profits of car dealerships and intensified the operating pressure on car dealerships.
Lang Xuehong, deputy secretary-general of the CADA, said that the automobile market remained in a recovery phase in the first half. Manufacturers' ambitious annual sales targets led to an imbalance between supply and demand in the market, she said.
The widespread price reductions for new vehicles prompted consumers to adopt a wait-and-see attitude and suppressed the consumer demand, Lang added.
Despite the challenges, various promotional policies have led to a restoration of dealers' confidence. About 30 percent of dealerships raised their annual sales targets by the midyear point.
Cui Dongshu, secretary-general of the China Passenger Car Association, said that local governments launching promotional events for new energy vehicles, auto shows and the distribution of consumer coupons will have a good effect on consumer confidence.
The statistics of the CPCA show that the sales of passenger vehicles reached 1.78 million units in July, down 2.3 percent year-on-year and down 6.3 percent month-on-month.
The cumulative retail sales of passenger vehicles reached 11.3 million units in the first seven months, a year-on-year increase of 1.9 percent.
In the top 10 list of manufacturers' retail sales for July, Chinese brands occupied five places with BYD ranking first. The automaker sold 230,900 units in July, representing a year-on-year increase of 45.2 percent and a market share of 13 percent.
Geely ranked third on the sales chart with a retail sales volume of 117,653 units, a year-on-year increase of 7.5 percent. With NEV sales hotting up, Geely's overall sales have been boosted.
The new Geely Galaxy L7 SUV has performed well in the market, with sales of 10,058 units in July just two months after its launch.
Changan Auto ranked fourth with a retail sales volume of 117,424 units in July, up 3 percent year-on-year. The automaker has been maintaining good momentum in both new energy and gasoline vehicles.
Total Chinese brands' retail sales reached 940,000 units in July, an increase of 15 percent year-on-year. The market share of the local brands was 53.2 percent, an increase of 5.8 percentage points year-on-year.
Wholesale sales of Chinese brands have also achieved strong growth. In July, BYD's wholesales increased by 61 percent year-on-year, while Chery's increased by 14.7 percent, Geely's by 12.6 percent and Great Wall Motors' by 8.9 percent.
NEVs and exports have become Chinese brands' forces for growth, according to the CPCA.
An Guangyong, an expert at the Professional Committee of Credit Management of China Mergers and Acquisitions Association, said: "Chinese automakers have significant price advantages in the NEV sector and have accumulated more experience and technical capabilities in this field.
"In addition, favorable government policies for NEVs also give Chinese brands a competitive advantage in export markets."
For the coming months, Cui Dongshu said that as the cost decreases and efficiency improves, privately owned electric passenger cars will become a trend. Before the back-to-school season in August, demand for a second family car for commuting, such as driving children to school, is expected to be stronger.
The CPCA is maintaining its forecast for this year's retail sales of passenger vehicles at 21 million units and wholesales of new energy passenger vehicles at 8.5 million units.