Homegrown products create magic overseas
By Ma Si | China Daily | Updated: 2023-08-21 08:52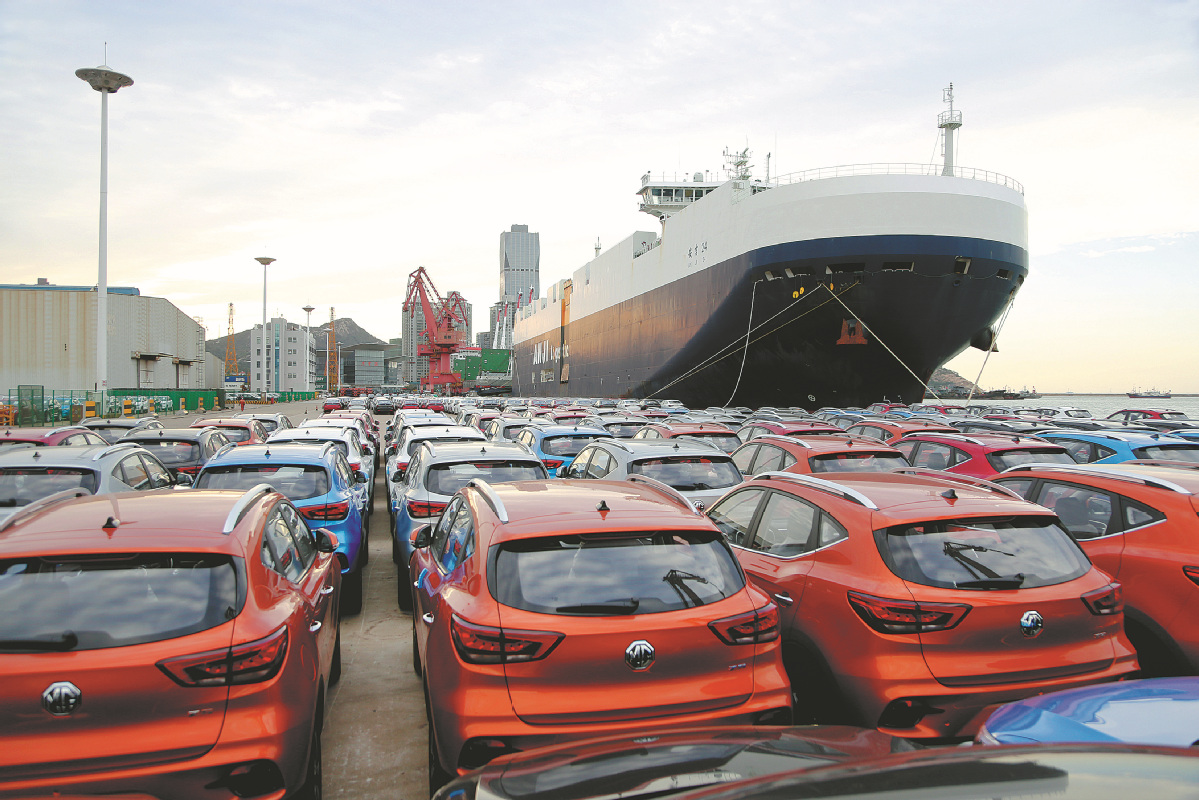 First it was smartphones. Now, it's electric vehicles. The past decade has seen Chinese-made products capture the world's imagination like never before.
The latest proof of this came from one of my friends. Soon after a vacation in Oslo, capital of Norway, she posted her observations on a social networking platform. She wrote the first sight that struck her as soon as she stepped out of the airport was the ubiquitous Chinese auto marques. "I never expected to see so many Chinese car logos in Norway. That's amazing."
I can relate to her sense of wonder. About seven years ago, when I visited Sweden for the first time, I was also amazed by the growing popularity of Chinese smartphones. Why, when I passed the checkpoint, a local Customs official told me he was a fan of Chinese smartphone brand OnePlus.
About three years ago, He Xiaopeng, founder of Chinese electric car company Xpeng Motors, triggered heated discussions online with his post that 2020 was to smart cars what 2010 was to smartphones — the takeoff year.
"Whether from the perspective of sales volume or the capital market's interest, 2020 marked the first year of smart cars," he wrote.
He may look back with pride, feel vindicated and brag, "See, I told you." You could say He's post captured the auto industry's take on future trends: Personal vehicles will get increasingly smart and electric from 2020 onward.
What's more, the two takeoffs seem to have a comparable trigger. In 2009, smartphone giant Apple decided to locate some of its iPhone production units in China. That move helped nurture a batch of excellent Chinese phone supply chain companies.
Ten years on, Tesla started building its gigafactory for EVs in Shanghai. Again, that move accelerated the maturing process of Chinese supply chains in the new energy vehicle sector.
When local supply chains mature, they can help significantly boost the development of Chinese brands, be it in smartphones or NEVs. It's a big advantage that few countries can match.
Proof of that is Chinese smartphones' lead across the world's markets. Four of the top six global smartphone companies are from China.
In NEVs, challenges exist, but I'd argue it's just a matter of time before Chinese companies achieve similar glory.
For instance, Li Xiang, CEO of Chinese NEV company Li Auto, said in an online post that the first two weeks of this month saw a gap between the delivery volume of the company's cars and the insured amount in China.
The company found the gap developed because individuals exported more than 200 Li Auto cars, mainly to the markets in Central Asia and the Middle East.
That means, Li Auto's cars are popular even in regions where the company has no presence. Buyers abroad rely on individual suppliers in China who buy the cars in the domestic market and export them piecemeal.
It's a throwback to the past with roles reversed. Back then, Chinese consumers used to directly buy fancy cars from foreign countries.
Foreign company executives are upbeat about China's NEVs. Kurt Sievers, CEO of NXP Semiconductors, the world's top chip manufacturer for the auto industry, told me in an earlier interview: "Without a legacy of combustion engines, China will be at the forefront of electrification of the car. Chinese companies have a head start in electric cars. Automakers with high-value brands and Chinese flavors will conquer the world."