VinFast's debut value surges ahead of rivals
China Daily | Updated: 2023-08-21 09:11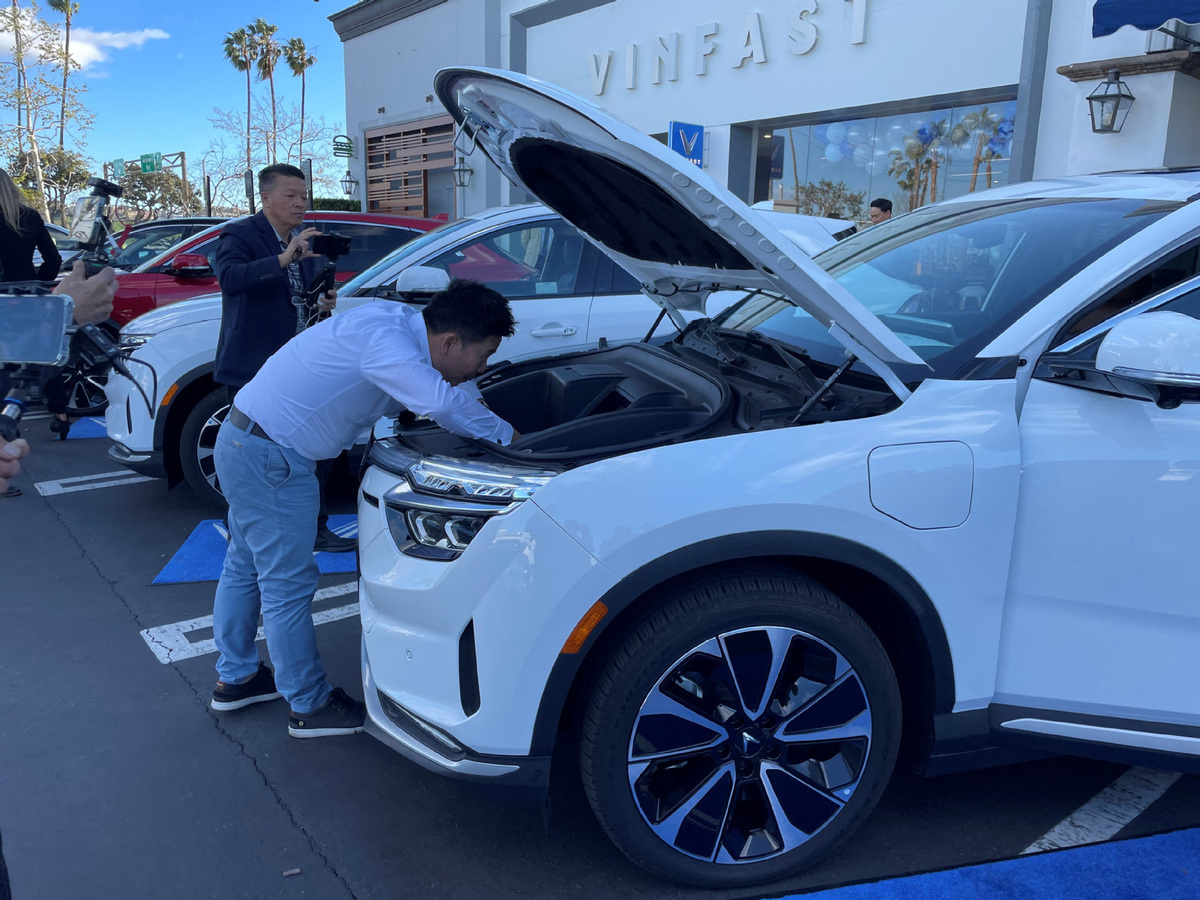 Electric vehicle maker VinFast went public on the Nasdaq last week valued at more than $85 billion, almost twice as much as Ford or General Motors, the largest carmakers in the United States.
But there is a lot of work to do if the Vietnamese company wants to keep its lofty valuation from tumbling.
First, VinFast needs to deliver more than twice the sales notched up so far this year in the remaining five months to hit an annual sales target of 50,000 vehicles, set by its founder.
Through the first seven months of the year, it sold more than 16,000 vehicles, including its sales in Vietnam. That includes sales of just 137 of its VF8 model in the US, the only model it currently sells there.
"The ballpark numbers that our chairman indicated for this year are still on track," CFO David Mansfield said.
Even at that target, VinFast will be only selling at roughly a sixth of the production capacity it has at its plant in Haiphong, Vietnam. A new plant is under construction in North Carolina in the US and scheduled to begin operations in 2025.
Consultancy AlixPartners said it estimates EV makers need annual sales of 400,000 vehicles to break even, including in China, where most are losing money in a deepening price war for market share.
VinFast will also require a reduction of costs to compete on price with the likes of Tesla, which has been using its scale and industry-leading margins to cut prices and pile pressure on rivals since the beginning of this year.
Shares of VinFast, which merged with special purpose acquisition company Black Spade, surged on their Nasdaq debut on Tuesday.
Other EV SPAC deals, including Lucid, which Black Spade used as the basis of its initial $23 billion valuation of VinFast, have seen their shares tumble after listing.
Lucid is valued now at under $15 billion, nearly 40 percent less than its $24 billion SPAC valuation in 2021.
VinFast's intent to raise additional capital is also a potential threat to its lofty valuation. CFO Mansfield said on Tuesday the company was talking to a range of investors, including sovereign wealth funds, and was on track to raise additional funding in the next 18 months.
"Like any transaction, pricing is set by the market," CEO Le Thi Thu Thuy told Reuters when asked about the terms of future investment. "So it's not like we can say that you use our equity or stock (price) today."
VinFast CEO Thuy said on Tuesday the EV maker would be shifting to a new "hybrid model" for sales, bringing in distributors and dealers for overseas markets.
"Opening our own stores is great but it takes a lot of time," she said. "Joining forces with other partners to go faster has always been in our nature."
VinFast has opened 122 showrooms globally as of June, the company said, concentrated on the West Coast of the US.
Pricing is another challenge as Tesla has kept the pressure on, introducing a cheaper version of its Model S and Model X on Tuesday. The Tesla Model Y is almost $7,000 cheaper than VinFast's VF8 after including federal subsidies.
Thuy said VinFast believed its products were priced competitively but was working to bring prices down. "There is no other (automaker) in the world that has as low a cost base as in Vietnam," she said. "All of that is leading to cost reduction in the future."
Reuters and China Daily