Spanish cappella ensemble back in China
By Chen Nan | chinadaily.com.cn | Updated: 2023-08-21 16:28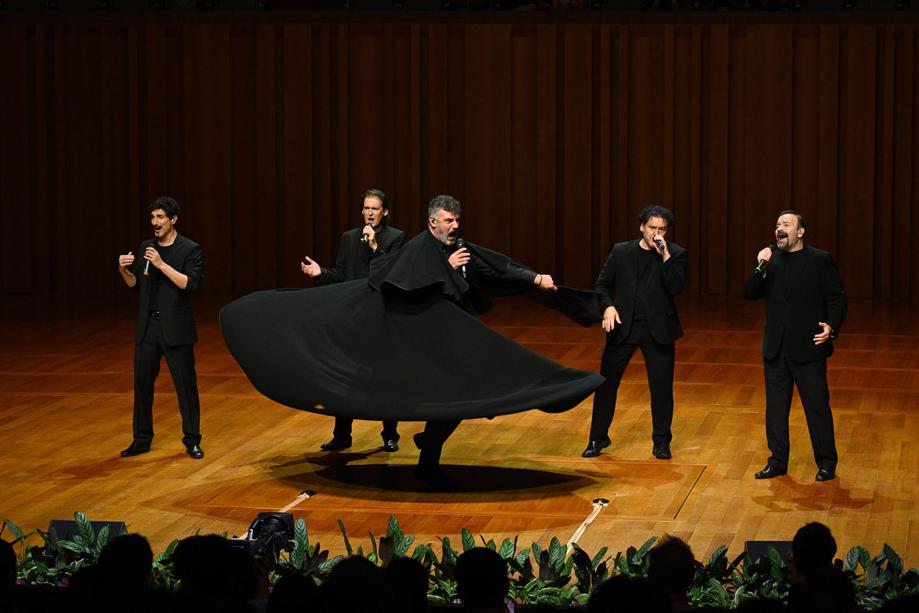 Spanish vocalists, B Vocal, have started their 12th tour to China.
Their appearance at the National Center for the Performing Arts in Beijing on Aug 17 was the first of the tour.
B Vocal has appeared twice at the NCPA, in 2012 and 2017, and their recent performance was part of the NCPA August Chorus Festival 2023.
They sang songs in various styles and from different eras, including pieces by Vivaldi, Bach, Mozart, and opera arias like Verdi's Aida, Puccini's Turandot and Mozart's The Magic Flute. They also sang Chinese songs, since they have toured the country many times and have learned to speak Chinese.
After the concert in Beijing, B Vocal will travel to other cities including Guangzhou, Zhuhai, and Shanghai. Their tour concludes on Aug 26.
Formed in 1995, the cappella ensemble has performed 3,500 concerts and had 40 international tours. B Vocal's five members are Augusto Gonzalez Emperador, Carlos Marco Bescos, Fermin Polo Lopez, Juan Luis Garcia Salvador and Carlos Valledor Gavin.