New law firm will serve Chinese in US, abroad
By BELINDA ROBINSON in New York | China Daily Global | Updated: 2023-08-23 10:31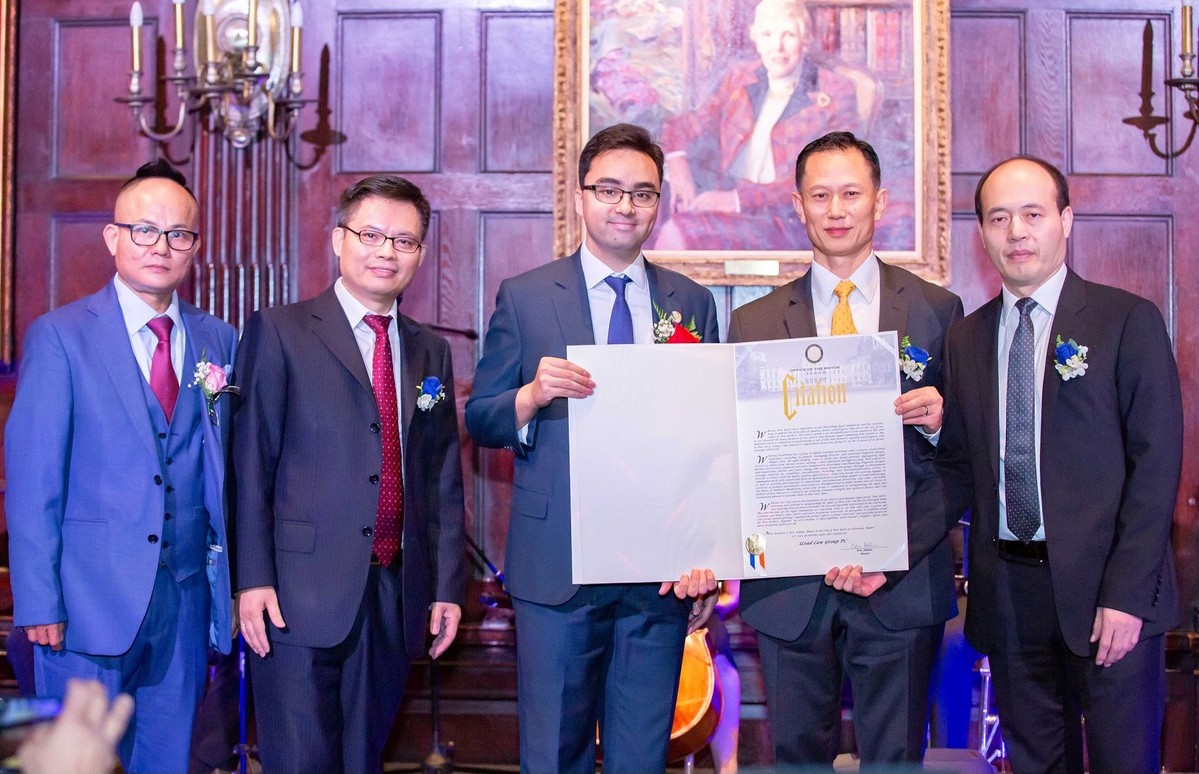 A new Asian-led law firm that brings together an experienced team of lawyers in the United States aims to cater to the Chinese community by addressing underserved issues and offering a boutique service that combines legal and commercial law services.
iLead Law Group, PC, had its launch on Aug 19, at the historic Harvard Club in the heart of Manhattan where local politicians, the Community Legal Aid Forum, the Asian American Attorneys Association and other attendees gathered to toast its future.
Adam Chen, attorney and founder of iLead Law Group, was admitted to the New York State bar in 2005. He has worked in New York state courts, US district courts in the Southern, Eastern and Western districts, and the US Court of Appeals.
Chen told China Daily: "We are going to provide comprehensive, full legal services to clients, as we aren't satisfied with the poor quality out there.
"We are combining not just legal services, but we are combining legal, commercial and AI technology," he said. "We are trying to gain superb quality. We all know that in the past, lawyers and law firms are slow with responding to clients, requests, but we will immediately respond."
The law firm will specialize in litigation and arbitration, intellectual property, family trust and wealth planning management, real estate law, legal services for international trade, mergers and acquisitions, and business immigration.
"This firm is different from the regular ones that we see in America," Colin Miao, CEO of iLead Line, told China Daily. "We will combine business with the legal background and have global connections in the law firm to make it different.
"We value the services that we provide to our clients, and we value how our clients feel when we provide the service. We will have two types of clients: high net-worth individuals and entrepreneurs."
Siemson Yang, COO of iLead Line, believes the firm will succeed where others have failed because of a few key issues, including working in a collaborative way and attracting staff with decades of legal experience.
Yang told China Daily: "We have Asian and American law associates that are designed for this law firm. Everyone is very professional. We are dedicated to our whole community to have a good service and to make sure legal aid is available for people who need it."
Invited guests at the event included, Jasper Diaz, legal representative from the office of New York City Mayor Eric Adams. New York state Senator Brian Kavanagh, a Democrat who represents Lower Manhattan, including Chinatown, and New York state Assembly member Lester Chang, a Republican who represents Brooklyn.
Diaz presented the law firm with a citation and told the event: "Attorneys in our society play an important role in fighting for their clients, and at this time in our city, state and nation we face many challenges."
Chang joined a panel of experts at the event to discuss the impact of legal aid, pro bono work and how housing laws affect tenants and landlords. He also raised the impact of evictions and the importance of laws that protect tenants and landlords.
The event also launched a club with legal background called "The Fifth Avenue Entrepreneurs Club'', which aims to focus on nurturing young talent.
There was also music led by a pianist at the packed event. A singer performed a delicate rendition of the Chinese Song.