Russia publishes names of passengers, crew on crashed Embraer plane
Xinhua | Updated: 2023-08-24 14:36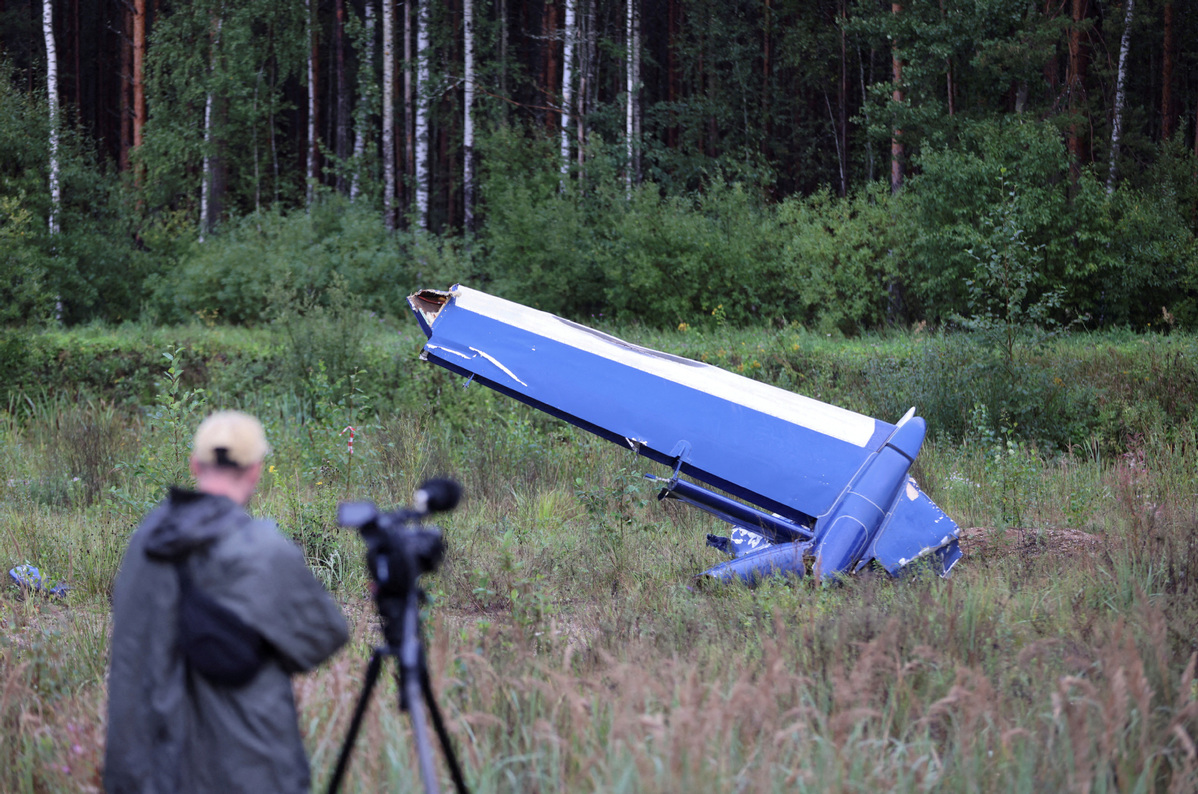 MOSCOW - The Russian civil aviation authority (Rosaviatsia) published on Thursday the names of all 10 passengers and crew members who were on board the Embraer plane that crashed in the Tver region, among them -- Yevgeny Prigozhin and Dmitry Utkin.
Also on the list were Sergey Propustin, Yevgeny Makaryan, Alexander Totmin, Valery Chekalov and Nikolay Matyuseev. The names of three crew members were made public as well.
Yevgeny Prigozhin was a Russian businessman and founder of the Wagner Group, a private military company involved in conflicts in Syria, Libya and Ukraine.
Dmitry Utkin, a former Russian army officer and special forces, was responsible for command and combat training of Wagner soldiers.
Valery Chekalov was Prigozhin's top manager, overseeing all of Prigozhin's civilian projects abroad and was responsible for the group's logistical support.
The cause of the plane crash is still under investigation. No survivors have been reported. Local media reported the bodies of 10 people were found at the crash site.